Have you ever misspelled some words on a sign and had to redo the entire process of placing down a sign and rewriting the text? It sure has happened to me and everytime I wonder why Mojang hasn't added a function to edit the text in some simple way. This mod solves this annoyance as it lets you edit all types of signs both old and new ones.
Creator: JoePaleto, Twitter Account
Editing a Sign
To edit a sign tap on the sign with any type of item (e.g. an iron sword).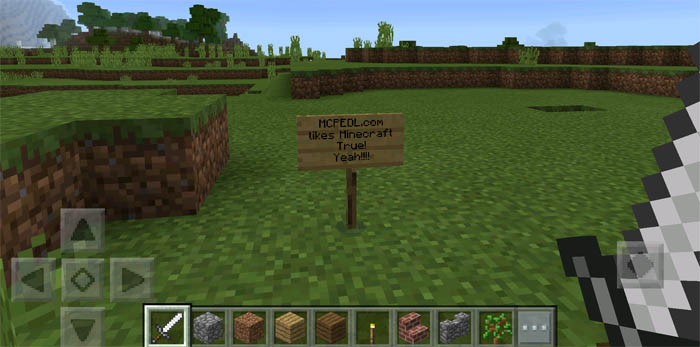 As soon as you've done that the sign editor interface will pop up and your can edit the sign. Use the "forward" button on the touch keyboard to go down one line.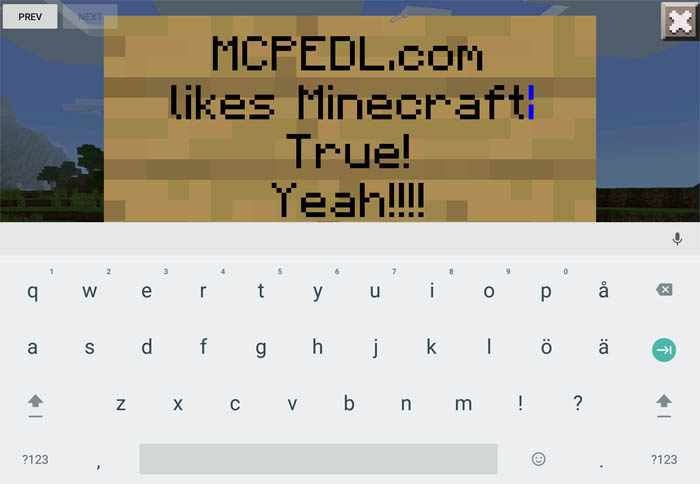 It doesn't seem to work 100% yet. There are some bugs like not being able to delete text on the second, third and fourth line. It's possible though to add text. But hopefully that will be addressed in a next update.