x10 different kits to choose from!
One small and spooky themed arena!
All kits have special abilities and custom items!
Multiplayer compatible! (2 – 10 players recommended)
All kits are balanced due to multiple hours of testing and trials!
Some kits are weaker towards other kits and stronger towards other kits!
Kits Include:
1) Archer
2) Tank
3) Assassin
4) Leaper
5) Wizard
6) Miner
7) One Hit Kill
8) Warrior
9) Cross Archer
10) Archer
Note:
The Assassin Kit Requires the Rainbow Enchants pack to be removed, else it is possible you can sometimes see the assassin due to an armor resource pack glitch. There is a "Download SimpleKitPvP by PixelPlay (mediafire) mc.pack NO RESOURCE" download option available if you'd like to play without the rainbow enchants resource pack to help fix this.
Discord:
Join PixelPlay MAPS discord for the latest and greatest map downloads, including a realm to come out soon! https://discord.gg/h4TtFjY
Map Creators:
1) CoolCowGamingYT (jesser101 on java edition/youtube)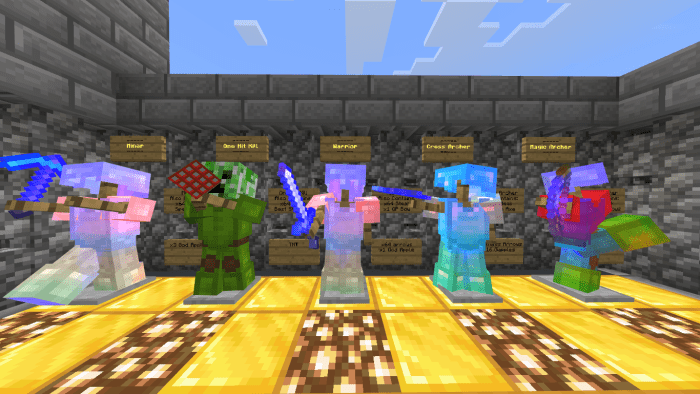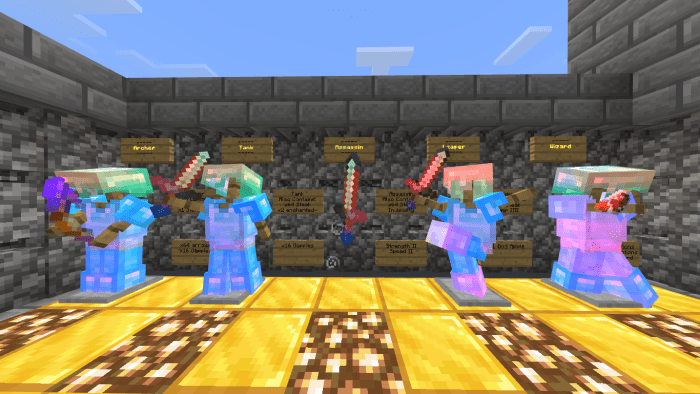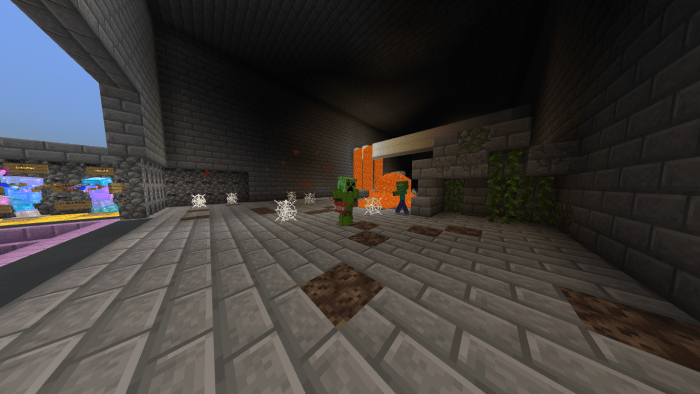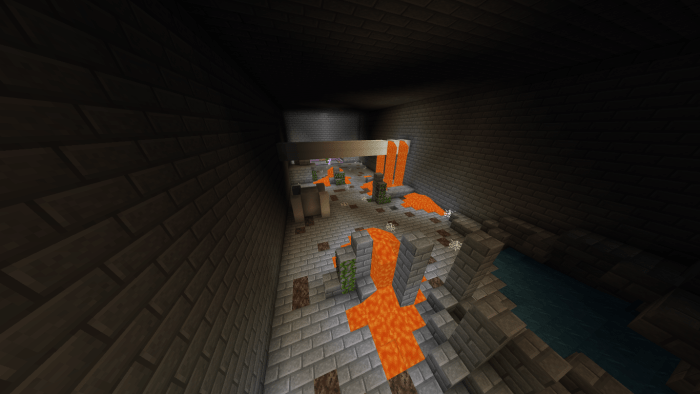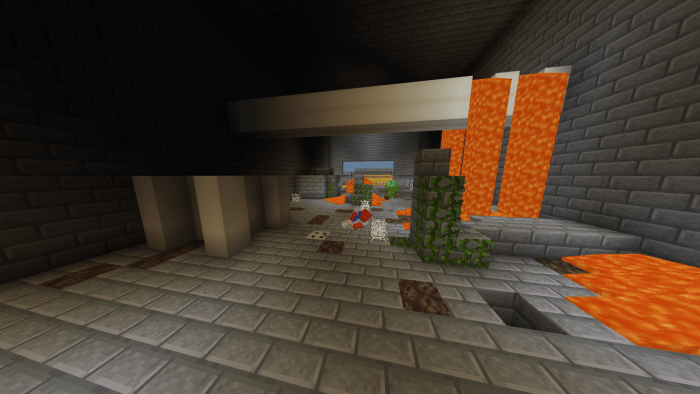 v1.0.1
One Hit Kill kit now has slowness 1 as it was too overpowered.
Changed Spawn slightly
v1.0.2
Most Kits Reworked
Changed Map thumbnail
Changed Spawn
PVP is now Disabled at Spawn
Everyone receives 4-8 seconds of invulnerability when entering the arena
            (to help prevent spawn killing)
One Hit Kill kit now has slowness 1 as it was too overpowered.
Changed Map thumbnail
Changed Spawn slightly
v1.0: Released
x1.1: Fixed Spawning on roof issue due to structure voids, buttons to select kits are also significantly easier to press now!. Game is now set to hard mode as a default instead of peaceful mode. Added a "NO RESOURCE" option to download as the resource pack can sometimes play a role in the assassin kit becoming visible.
Installation
1) Download the MC.world File
2) Open the MC.world File - it will automatically put the world into your game!
Downloads
Supported Minecraft versions
1.14