Disclaimer: This is my first resource pack, so it may not be perfect.
This texture pack makes building in Minecraft a whole new experience. From the clear look of glass to the unique outline of ores, this texture pack will bring you a new looking world. 
This pack took me 9 hours, and I used photoshop for it.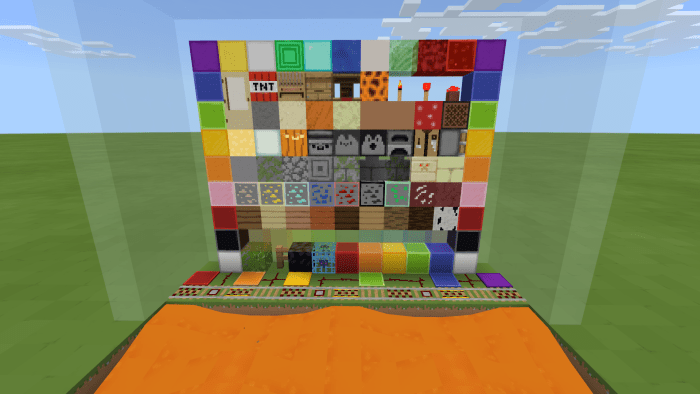 This resource pack re-textures almost every block in the game to look more simple, and cartoon-like. Glass is made much clearer (see 2nd-to-bottom row in pic), ores are easier to see (see 4th row-from-bottom), wool is more stylish (see rows on very left and right), etc. Its fairly similar to the plastic texture pack (as seen in Minecraft Marketplace) but it has lots of different features.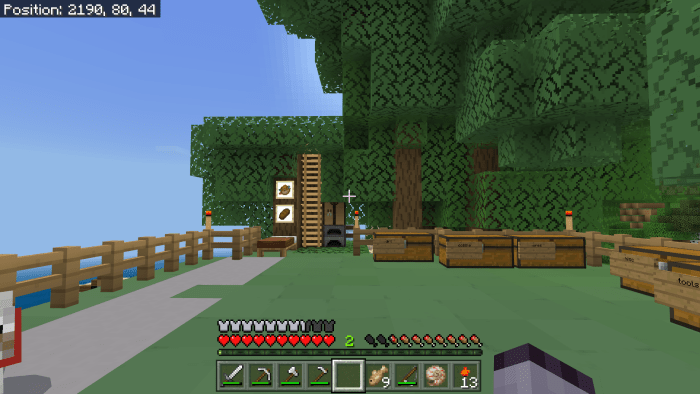 I hope you enjoy my first texture pack ever, especially during the current covid-19 quarantine.
More description added. Also slightly changed dirt texture to look cleaner.
Installation
Click the link to download
Wait 5-15 seconds
Press skip-Ad in the top right corner
Download the pack
Extract the zip to the Resource Pack folder
Or click on the .mcpack
Downloads
Supported Minecraft versions
1.14
Resolution
16x