The Skateboard Mod adds a skateboard to the game which looks really cool and realistic. It works very similar to how you normally move around in the world except that you will now be moving around on a skateboard.
The mod focuses more on the looks rather than advanced features. Either way it's a really cool and unique mod which definitely is worth a download.
Creator: Thatbadassguy
Item IDs & Crafting Recipes
Wheels (500) – 4 glass blocks + 4 leathers + 1 coal
Skateboard (501) – 3 wooden planks + 2 wheels
How to skate?
The first thing you will need to do is to craft the skateboard. For that you will need two wheels and a couple of wooden planks. Full crafting recipes can be found further up.
Take the Skateboard item and tap it once on the ground and you'll see yourself standing on the skateboard assuming you've enabled third person view in the game options.
Just move around as you normally do to skate around.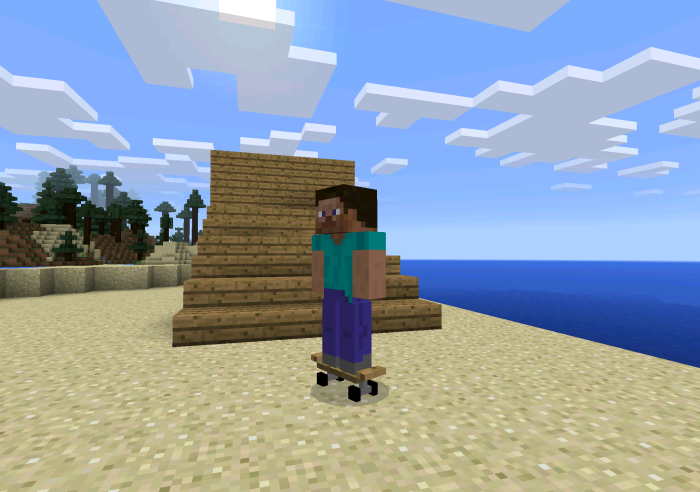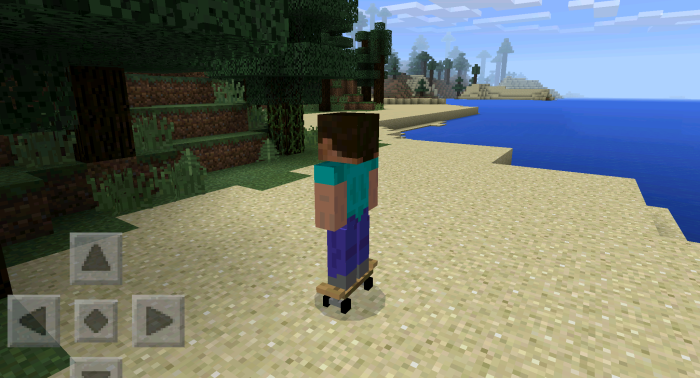 Have some fun by building ramps to make cool jumps and also try building things which you can slide the trunks of your skateboard on (also known as grinding).