A Map with tons of Sky Blocks. Multiplayer friendly and a great experience to share with friends. You will begin in PreLobby were you will be able to check rules, info, extras, and credits. Once You are done exploring PreLobby you can click the main start button and you will be teleported to the Beginner Island and given a few useful resources. A Huge Map of the world will be located outside the block you are teleported to at which you can discover or map out possible other bocks you want to explore. Each Block is AT LEAST 100+ blocks from each other so be prepared to gather resources from each block and build a lot. This should cover Almost Everything you need to know before starting your experience.
1= 35 Unique Blocks
2= Tons Of Adventures To Do
3= Similarity To SkyBlock Grind
4= Wacky Blocks To Entertain Also
5= Days Put Into One Huge World
6=Multiplayer Recommended for the best experience
7= Achievements Enabled Also!
8= Custom Biomes for the best variety.
9= Future Updates If Map Does Well. Hope You Enjoy The Experience.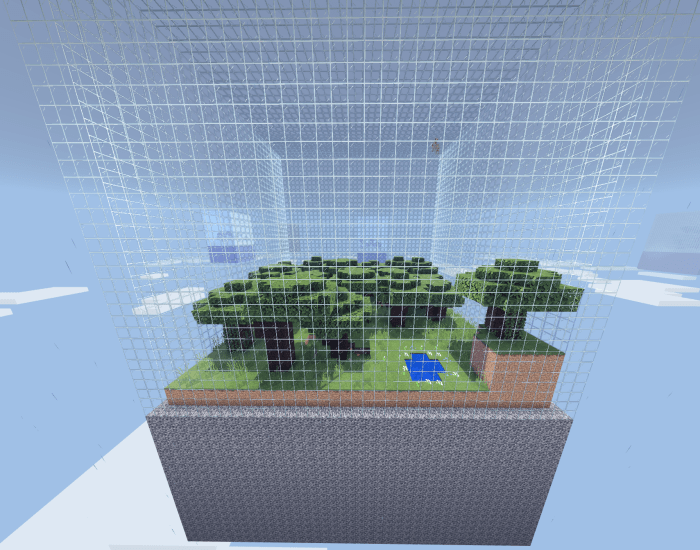 Biome Block 1/35 = Roofed Forest Biome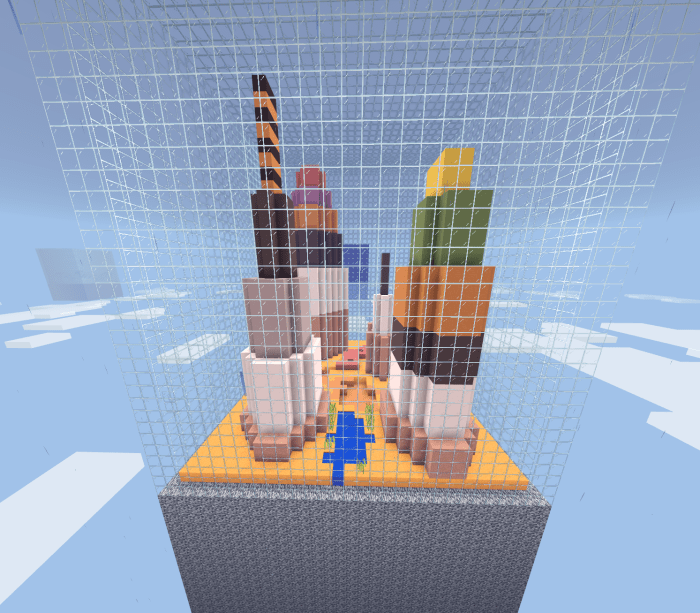 Biome Block 2/35 = Spiked Messa Biome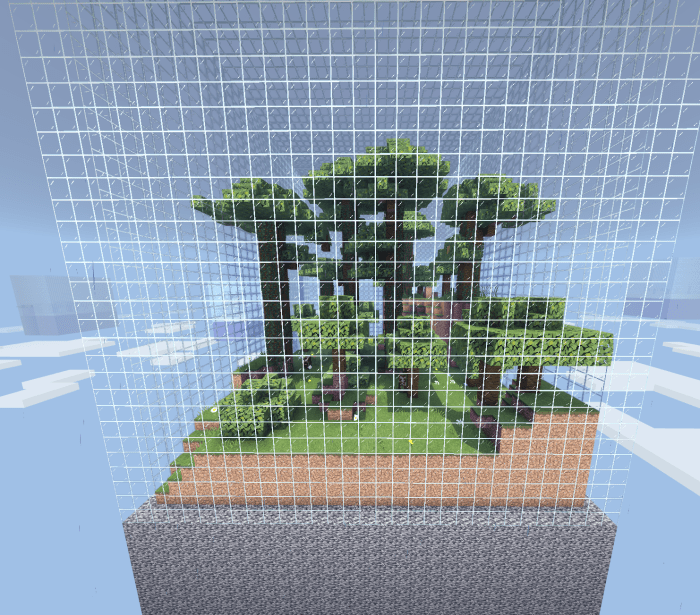 Biome Block 3/35 = Jungle Biome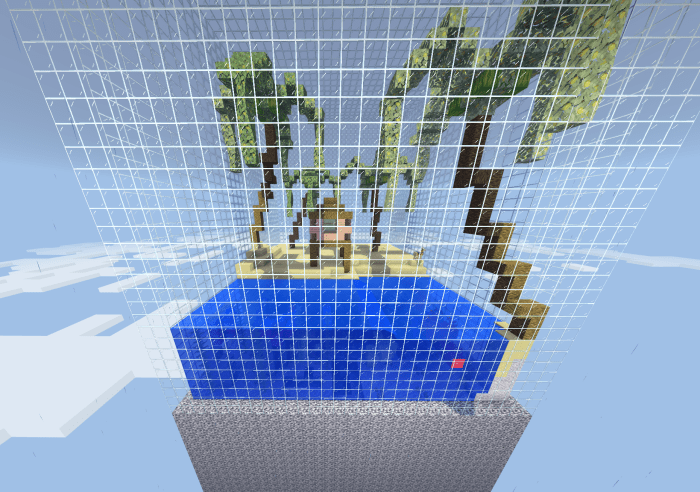 Biome Block 4/35 = Beach Biome
ALL BIOME BLOCKS ARE NOT SHOWN HERE
To See All Biome Blocks Please EXPLORE the map in creative/survival.
Rephrased Brief Introduction to make more sense and explained the map and its design more clearly
Added More Pictures to the description 
Updated Map to 1.14 and added bees into 3 different blocks
Installation
Works For Bedrock Version 1.14 ONLY!
Please make sure you have updated to the latest build of Minecraft bedrock.
Downloads
Supported Minecraft versions
1.14