The SkyGrid PE mod lets you generate SkyGrids (in a block size of 100x120x100) in Minecraft PE by the simple use of a stick. It's a hardcore survival world with randomly generated blocks making up the environment with no set of rules other than survive as long you can.
The SkyGrid is originally an invention by SethBling who owns a popular YouTube channel where he shares his creative Minecraft inventions, such as this one. Now it has made its way into Minecraft Pocket Edition as well, but in this case as a SkyGrid generator mod.
Creator: MyNameIsAnti
Generating the SkyGrid
To generate the SkyGrid begin by creating a new super flat world.
(If you try to generate a SkyGrid in a normal survival world it's likely your game will crash, so please use our recommendation to create a super flat world.)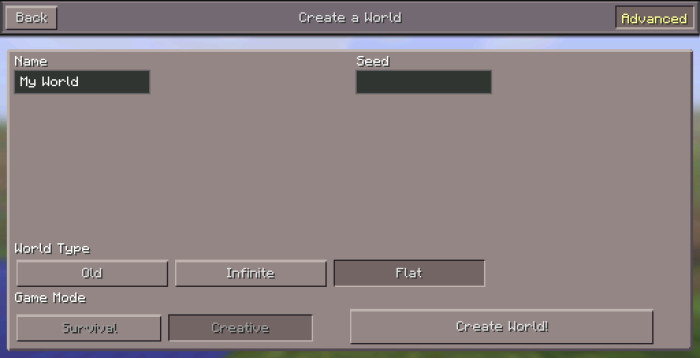 Obtain some sticks, e.g. go in survival mode and add a stick to your inventory using the Too Many Items mod. The ID for sticks are 280.
Tap on the ground with the stick to generate the SkyGrid.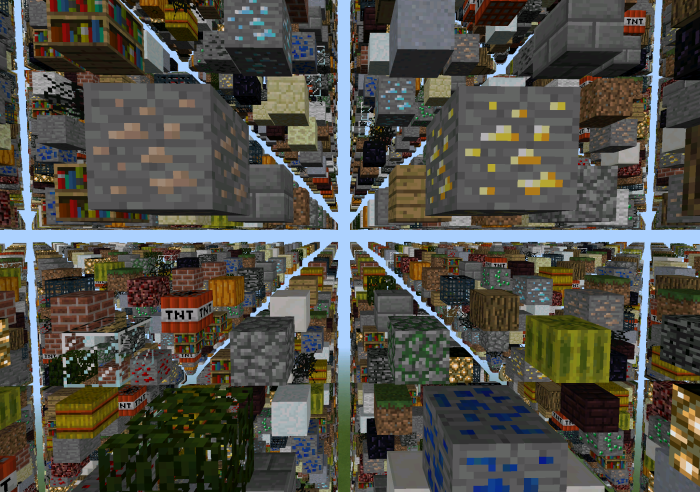 How to play?
The map can be played either alone or together with friends. There are no rules to follow unless you make up some yourself. The ultimate goal is to survive for as long you can.
Add Your Own Blocks
If you want to you can add your own blocks by changing the fourth line in the SkyGrid.js file. Simply add whatever block id you want to use.