About Skylands:
Long time world that I've recently made back in 2014, which was way back in the Xbox 360 days.  However this map contains all of the builds that me, and my friends built (however some buildings are not finished.)  But however, on the grounds, there is lot's of scraps that me and some other friends left.  It's a lot, and it was shown off on the Minecraft stream multiple times before.
What my Skylands world look like:
All of the buildings up in the sky are mostly made by me and some friends that I have. It has Sections up to 1, 2, 3 and 4. Some other buildings that are not finished but it'll be updated in the near feature once more progress is made in Skylands.
However, on the grounds, there are lot's of scraps that you can check out since me and my friends built some ever since back on the Xbox One days. On the skies, these buildings include the green castle, bounce house, End house and much more, tbh.
And some preview: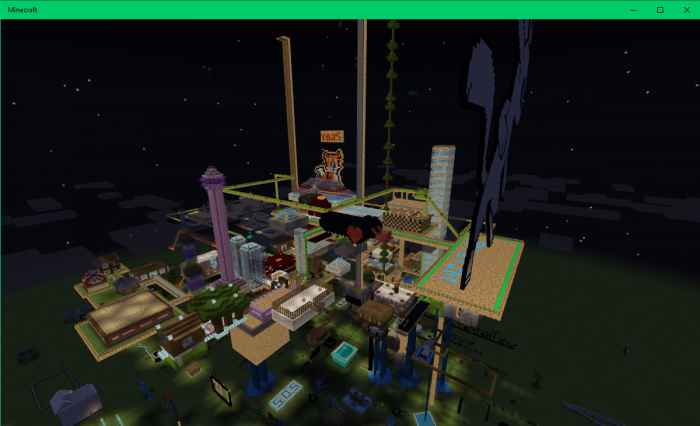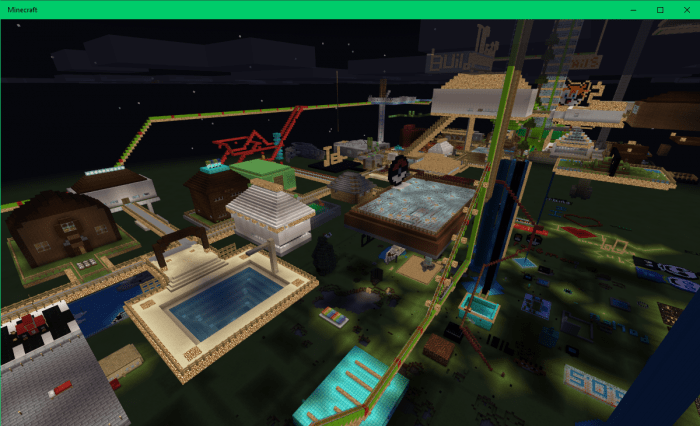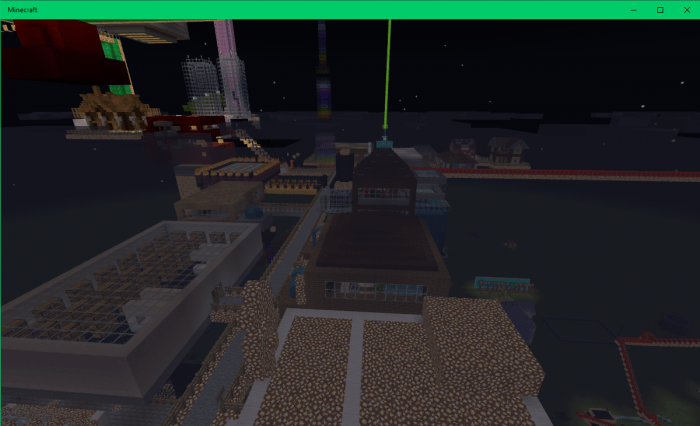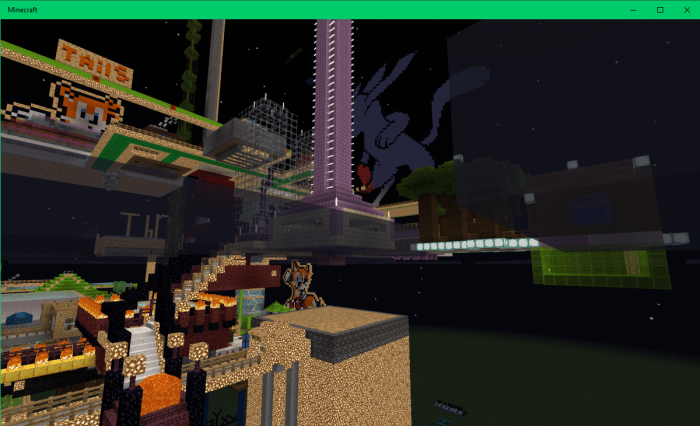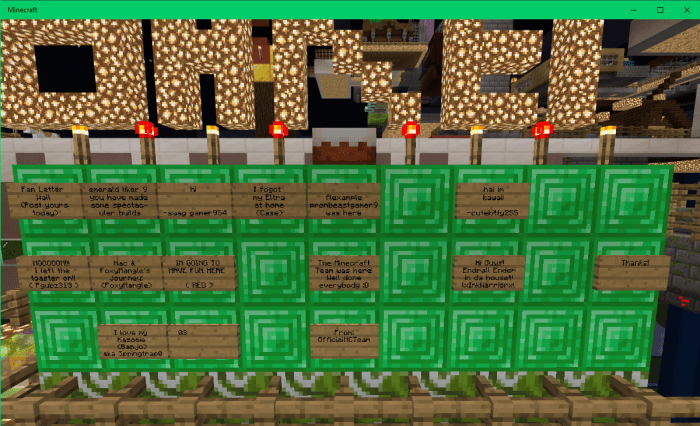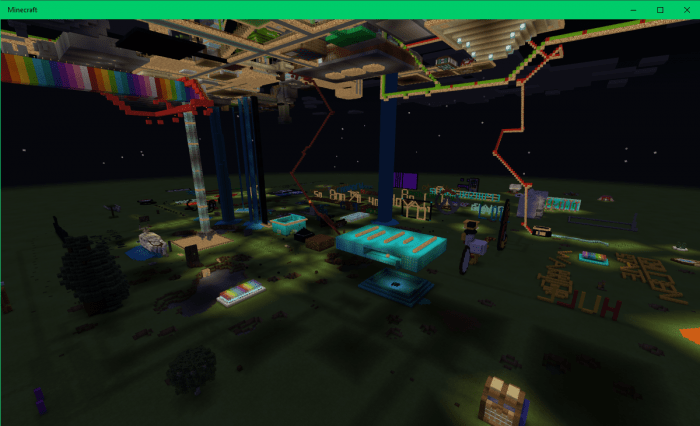 Update changes:
Version 1.0 (Not much changes, but will work on the rest soon)
Nether and End world fixed/modified!
One new house built.
Spawnpoint near the Animal farm (Glass and ironed place with glowstone) the moment when you downloaded the world (No name for it just yet, but soon.)
Installation
How to download my Skylands world?:
Below "Downloads" Click on "Skylands.mcworld"
If on Windows 10?  It's pretty simple, import the MCWorld of Skylands into Minecraft,
WIN10: Click on the MCWorld (Skylands.mcworld), this will automatically launch Minecraft and import the mcworld into the worlds list (Including if it's opened {Don't worry, it won't open up another Minecraft game}).  (Or if you're in the worlds list, you can import your mcworld my clicking on the import button, that is right side of Create New and do it from there.)
iOS: Follow the instructions listed here: https://mcpedl.com/how-to-install-minecraft-pe-maps-for-ios/
Android: Follow the instructions listed here: https://mcpedl.com/how-to-install-minecraft-pe-maps-for-android/
Downloads
Supported Minecraft versions
1.12