Warning: the map is in Spanish
Fight to survive in giant hourglasses with the resources of the chests. all the objects in the chests are random, so your luck and strategy must be united to win.
SkyWars Clock. it's a PVP. of skill and strategy in which you can destroy and build everything in your favor.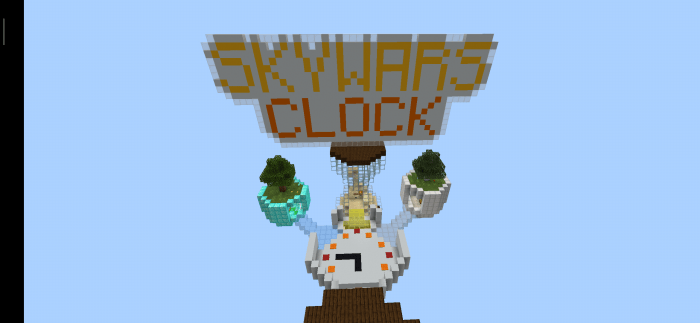 When you start, you will find yourself in the lobby, inside an hourglass. in front of you there will be three paths. an iron pot where you can choose a battle kit, a diamond pot where are the credits of the map. and finally another hourglass where you will find a button to join the game.
Kits:
In the Kits room you can find 6 Kits to choose from, which are: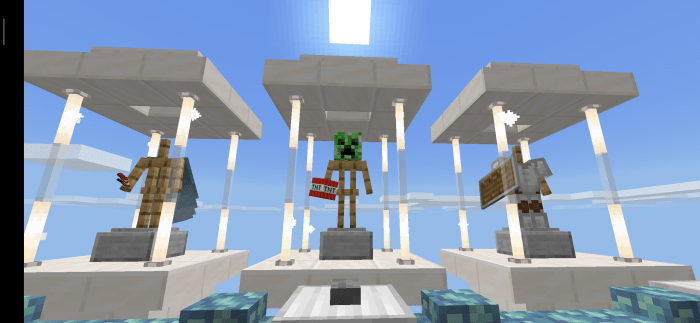 flying, destroyer, protected,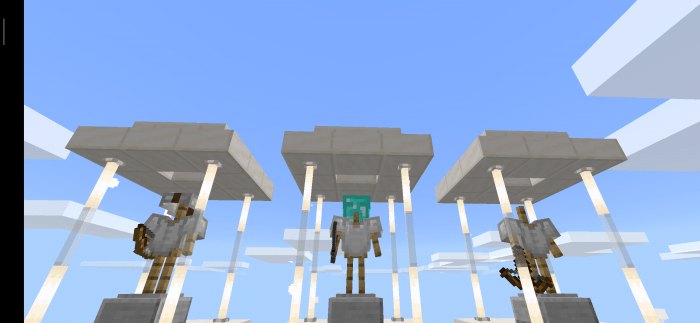 archer, warrior and sniper.
If you join the game without choosing a kit, do not worry, since one will be assigned at random when the game begins.
Game:
There must be at least two people for the game to begin. when the game starts all the players who entered will be teleported to a random hourglass on the map.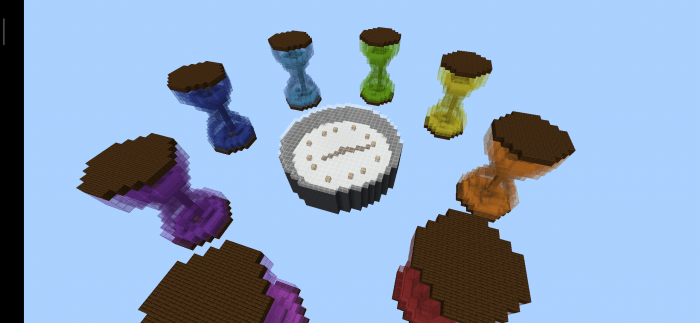 on each island (hourglass) there are 2 chests with random things, and in the center of the map there is a clock with 12 random chests on the top (they represent the numbers of a clock)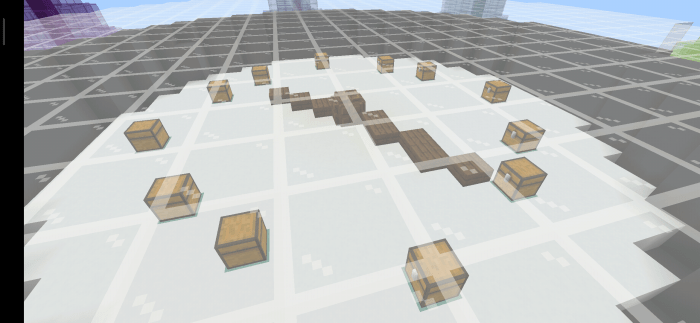 and another 12 chests at the bottom (also with random things)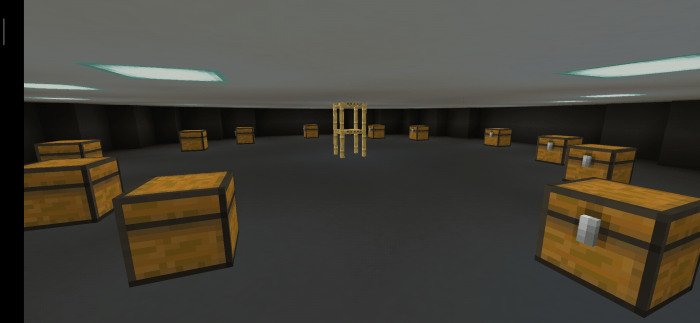 To win you must be the last player alive on the map, when someone wins they will all be teleported to the lobby and the map will be automatically restored.
Made by MannyPE & Team Infinity Minds.
Trailer:
Two options for downloading on map have been added. one with ads and one without them.
Downloads
Supported Minecraft versions
1.11
1.12
1.13 (beta)