Slenderman is a faceless fictional character who is often described as a creepy stalker who abducts children and does other bad stuff. This addon replaces spiders with two different versions of the Slenderman. You really don't want to come across this creature during the night as he's both extremely dangerous and freakishly creepy.
Creator:
TheEnderface
,
Twitter Account
Updated: 
24 February, 2018 (
read changelog
)
How does it work?
Slenderman can be found spawning in the Overworld wherever there is darkness or if it's nighttime. Staring at Slenderman will upset him and cause him to attack you. However, as long as you stay on a safe distance away from him he won't be much of a threat. There are actually two versions of Slenderman included in this add-on. One is smaller and the other is larger.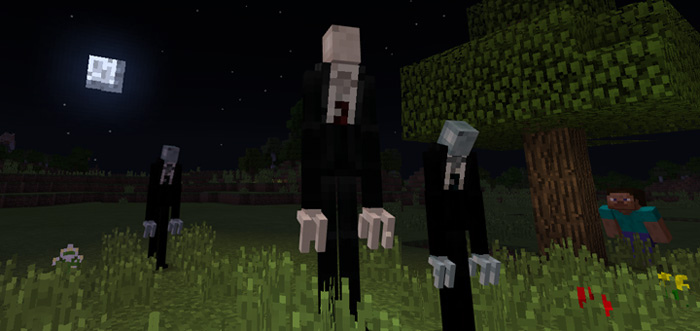 As soon as you get within a six block radius you'll be targeted by Slenderman. First he will blind you and then quickly try to kill you. You can try to run and hide but none of that is likely to work as he's extremely powerful and is very likely to end you swiftly.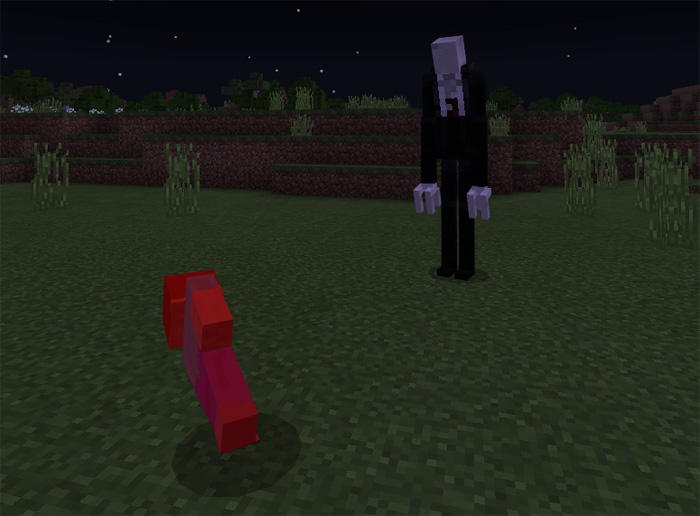 Diamonds are replaced by childsoul and can be used for crafting the Slenderman armor suit.
Childsoul = Diamonds
Slendersword = Diamond Sword
Slendermask = Diamond Helmet
Slendersuit = Diamond Chestplate
Slenderleggings = Diamond Leggings
Slenderboots = Diamond Boots
Wearing the armor will make you immune to the Slenderman. You'll also increase your speed and attach damage when holding the Slendersword.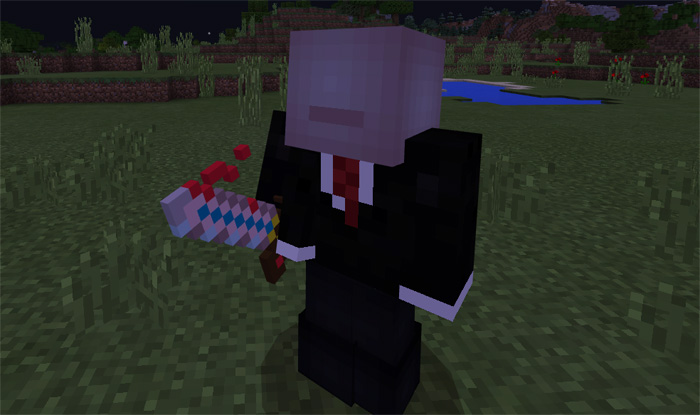 Fun fact: Did you know that the Enderman is actually based on the Slenderman?
Trailer
https://www.youtube.com/embed/X0JC-kOSTeU
Changelog
Download Resource .McPack
Activate the packs for a world in-game
You can get a .ZIP file for this addon here.