Want to break the cube rules of minecraft and have slopes?! Well now you can with my slope addon! There are so many possibilities with this in building. Check out my Twitter & YouTube.
How To Use
This addon adds 8 different slope variants to your game:
Oak
Dark oak
Birch
Spruce
Acacia
Jungle
Stonebrick
Cobblestone
Slopes must have a supporting block, If they do not they will simply teleport away.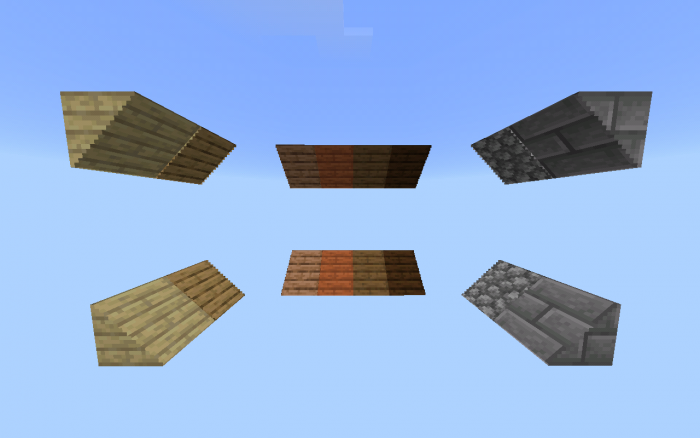 Crafting
Slopes can be obtained in creative and survival through the stone cutter or spawn egg section in the nature tab. To craft you need one oak plank. The default colors of the slope are oak, but you you change this by holding or right clicking with one of the 8 blocks listed above to change it's appearance. If you wish to remove a slope you have placed down, right click it with a stick.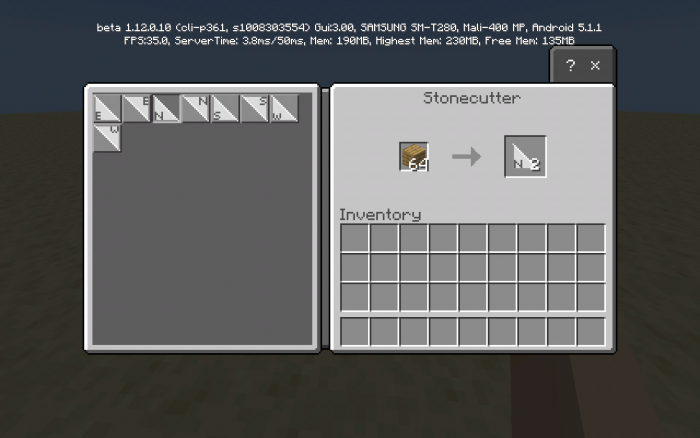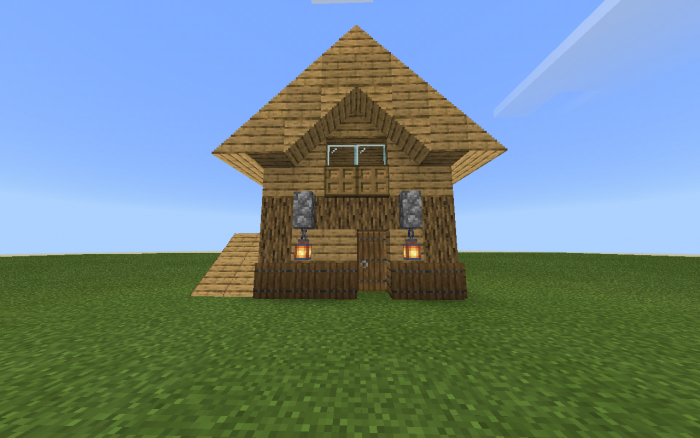 Demonstration Video
Fixed Links to tmearn site so downloads no longer say errors
Installation
if you have any questions contact me on Twitter @NetherNinja. This pack was uploaded to mcpedl.com and it should stay that way (unless it's released via creator, which is NetherNinja). If you would like to report this pack as violating my rules contact me on twitter. Please do not reupload this to any other site like using your own mediafire links or adfly accounts. Thank you. I also added a model map showing how to create your own slope textures if you would like to use something else besides the 6 wood types, stonebrick, and cobblestone. You may change anything on this pack like textures, but don't say my work is your work and don't release it as your work. Thank you for taking your time and reading this, if you are a youtuber and would like to review this by all means do it, but just don't forget to credit me and my addon and where you downloaded it from. Example:
Download:
Creator:
Please feel free to ask any questions you have.
Downloads
Supported Minecraft versions
1.11
1.12