This resource pack changes the shape of 21 different blocks in Minecraft Pocket Edition from square to slope (or sometimes slant) shapes. This modification will work on all devices (0.15.6+) including Android, iOS and Windows 10. It's great if you want to build more realistic structures which have less edges and look more smooth.
Creator: Jimbo_Acob
How does it work?
It's installed similar to a texture pack. However, in this case it's not the textures which are changed instead it is the design of the block.
In total there are 21 reshaped blocks. You can find them in your creative inventory or by using the normal crafting recipe to obtain it.
Here's one example of a pile of ice.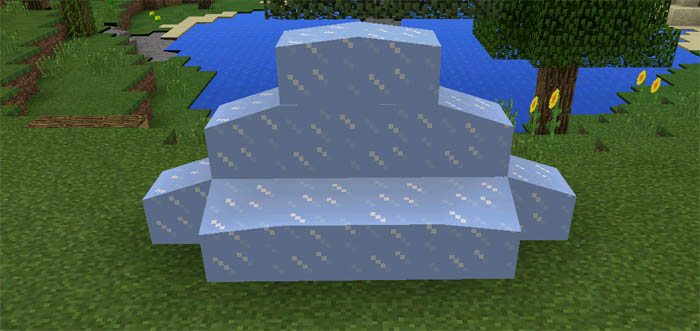 Here are two other examples of cool structures you can build using this modification.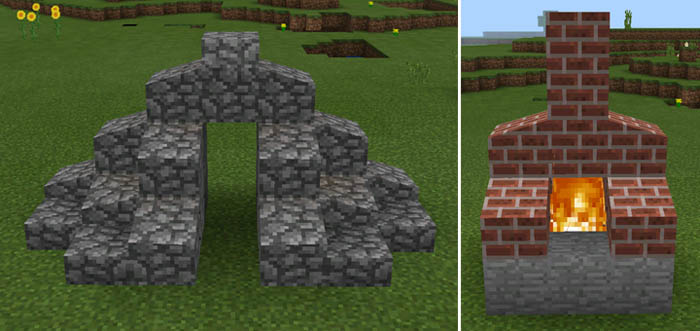 And here's an overview of all blocks which are reshapen. All of them can be easily found through the creative inventory.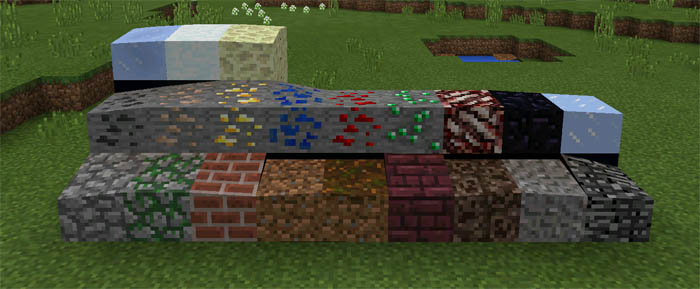 Important: This item is installed as a texture pack. You can find install guides in one of the menus on our website or by using one of the following links.