This smart turret can protect your house from monsters invasion. To spawn this turret, place 4 block of irons in a T-shape, standing upright. Place a Jack-O-Lantern on the top of the T after creating it.
This turret is also fire resistant. So, you can use it in the Nether. But be careful. If you hit this turret, It will identify you as a monster and will kill you right away.
How does it work?
This turret will only shoot monsters within a range of approximately 20 blocks.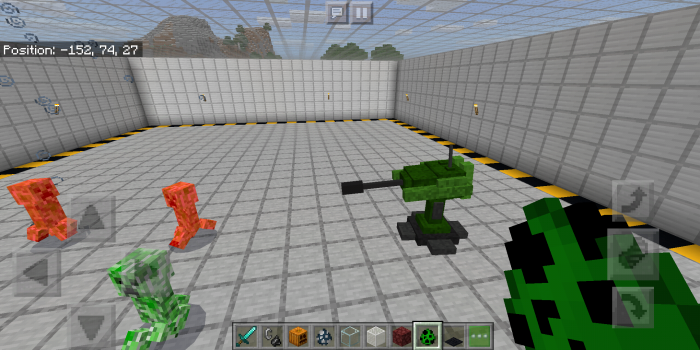 It can fire bullets that are fast and have slowing effect. This turret is very good for defense from monsters invasion. But, watch out, it will try to kill anything that hit it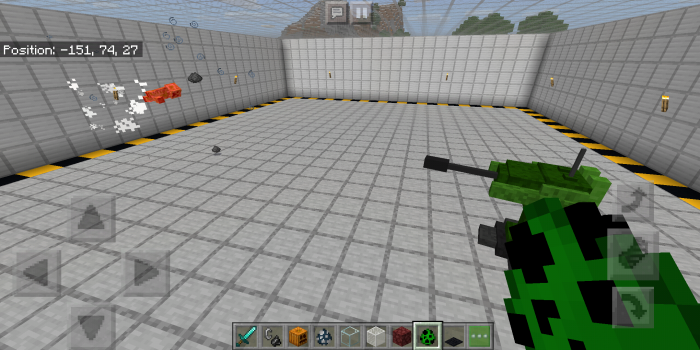 And I also turned the bow into a firearm with the same power as the turret.
Downloads
Supported Minecraft versions
1.9