Snow wars is a kind of minigame like spleef but better, with defences like snow, or Snow golems making this game hard. Make a good defence to protect yourself, trow snowballs to win the game.
This game has two modes:
1 player: "Alone" almost always means bored, but you will see the Snow Golem hardest, if you think he can't make damage you're wrong, in group they make so much damage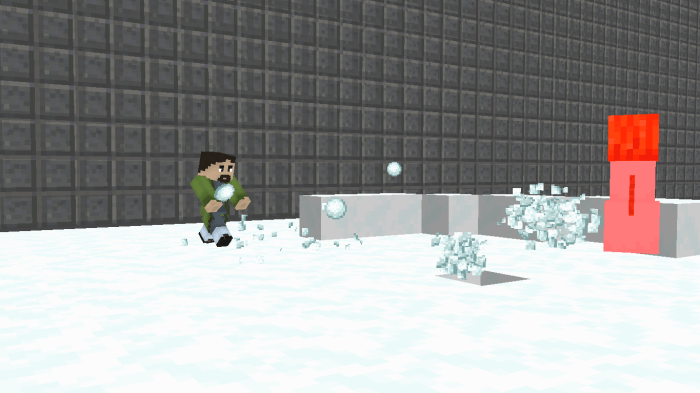 2 players:
This is better if you want to beat your friends in this mode will not appear Snow Golems

Photos


Please read all of this on the map, there is important thing about the map and bugs.


I'm uploading this early so i wanna know bugs and then update it finished 🙂 and tell me what you want to see please.
Do not take my work to upload to apps robbers
2 players mode is now playable!
2 players mode is now playable
so tell me if you see any bug or problem :)
Installation
Download the file like .mcworld
Open it and you will be redirected to Minecraft
.zip you have to install it manually :l
Downloads
Supported Minecraft versions
1.14