This is a really cool addon which makes the collision box for entities in-game solid.  This means that you will be able to stack a bunch of mobs or players on top of one another. It looks really funny and it's a mind-blower to realize the amazing acrobatic skills of mobs such as pigs and cows.
Creator: Xu Jiaxin, Twitter Account
Updated: 3 August, 2017 (new version for 1.2 beta, you can still use it on previous versions too)
How does it work?
Well, it's actually quite simple. Most of the mobs in-game (with a few exceptions such as zombie pigmen) are solid. This means that you can stack multiple mobs on top of another, but it's not going to be easy since they are keen to move at random. Also players are solid which means that they too can be stacked on top of one another or on top of other mobs.
(To be able to stack them without them moving I used the Invisible Rails and Redstone Texture Pack.) Or, even easier, type the following text command to freeze them:
/effect @e[type=!player] slowness 10000 100 true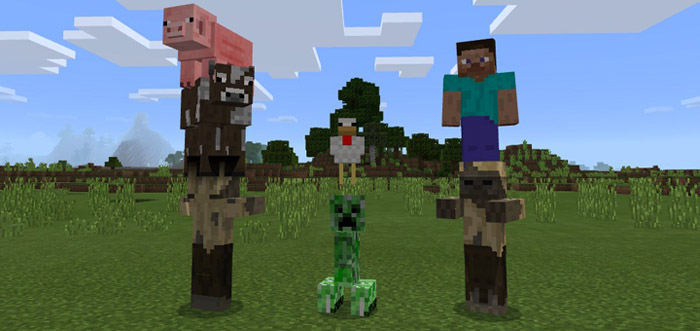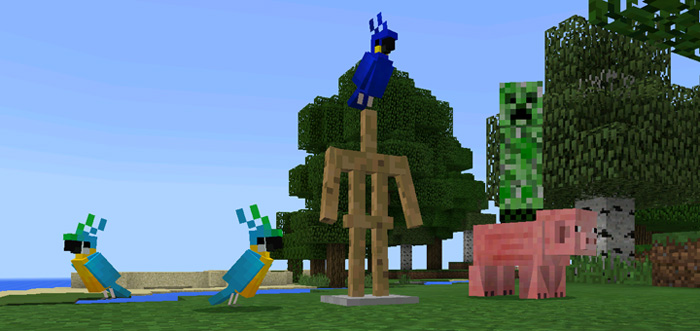 Installation
Download one of the following behavior packs

Download Behavior .McPack (1.1 non-beta)

Open Minecraft PE
Settings > Global Resources > Activate the resource pack