This add-on adds some awesome and original awards wich you can give to your best friend. At the moment awards aren't really interesting, but using your imagination you can use them for something.
How to you make this thee awesome awards? It's easy!
Just do this like on the screenshots below.
This is silver award.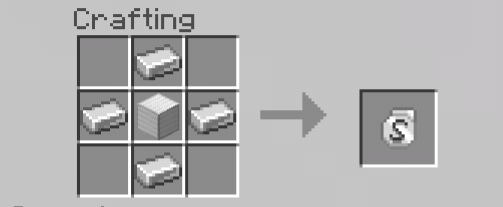 This is gold award.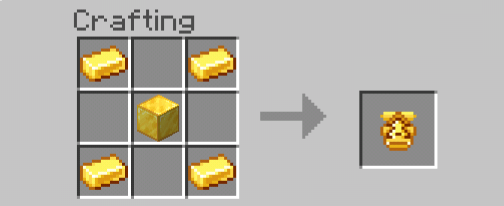 And this is platinum award.

To keep this page short and clean you can see the rest of the recipes here
How do you use this awards? Now that's a good question…
Here' a screenshot where you can see them all at once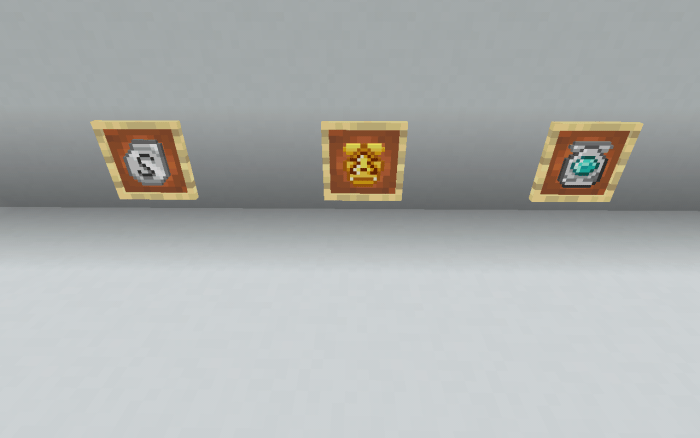 You can help develop this addon by submitting an issue or pull requests on project's GitHub page
NEW
Coins! Right now you can't get them in the version uploaded here, but there is a build with coins on the github release page
What can you use coins for?
Craft them into some interesting items like diamonds! More recipes here
How do I get them?
You can get in your crafting table using the awards!
- Added German translation. Thanks to scamin0
- Version bump?


V1.0.1 changelog:
- Added French. Thanks to Seres67
- Changed version from v1.0.0 to v1.0.1

Nothing amazing since last release,
Added plus one award
Updated icon

Added "pay respect" award
Added "Ternion almighty"
Fixed grammatical errors in short description
Changelog v2:
Removed any mentions of one specific social network
Added Russian language
Minor bug fixed
Added .mcaddon

Downloads
Supported Minecraft versions
1.14
1.15 (beta)
1.16