The Song of Storms is a recurring song in the Legend of Zelda video games. Link was taught the song by a Guru-Guru and whenever he plays it rain will be summoned.  If you've played any of the Zelda games it's highly likely you will recognize the sound of this song.
This map only features a song and nothing else. It's primarily a map made for Zelda fans or people who want to learn more how redstone works in Minecraft Pocket Edition.
Creator: wolfman4343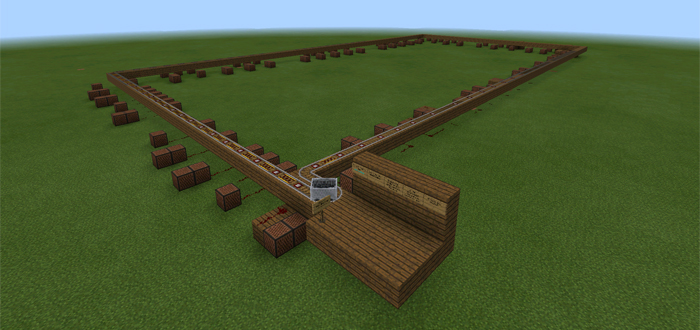 Here's a short video of the song recorded in Minecraft Pocket Edition. We tested it on version 0.13 where there's redstone, but not yet any repeaters, which explains why the musical notes isn't timed perfectly. Perhaps we'll see an update of the map when repeaters can be used to make it flow better.
If you haven't heard the original song yet then go ahead and listen to it here.