Recently the Brazilian government announced that it wants to cut down an entire forest to build a race track, this forest is home to hundreds of species of animals and plants, and is part of the Atlantic Forest, one of the most threatened biomes in the world, so I made this addon bringing 5 animals from this forest to minecraft, to let you know what's going on.
Please, help to save this forest.
All the animals in this addon spawn in the jungle.


You can use a bone to make the little mammals of the addon follow or stop following you after they have been tamed, the same applies to birds with sticks.
Big-eared opossum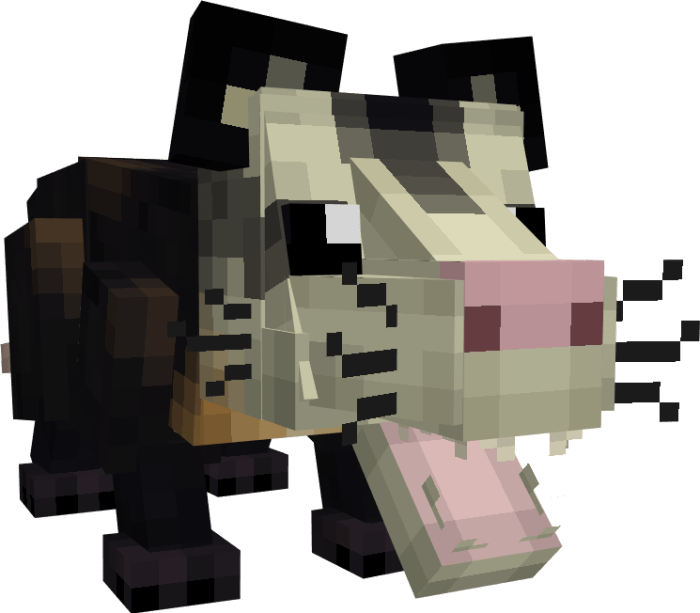 It is a Brazilian species of opossum, they are nocturnal creatures, so they only give spawn at night, the females have a chance to carry a little mitten in their chests, you can tame them with apples.
Crab-eating raccoon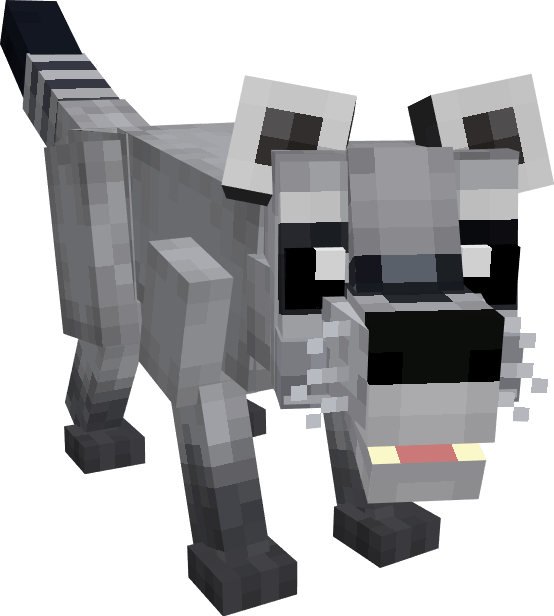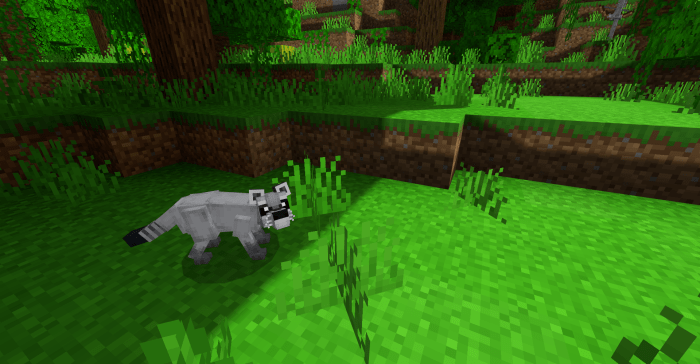 Crab-eating raccoon are related to common raccoons, they are skittish and very rare creatures, they are also very clean creatures that like to clean their food in the water before eating, despite the name, they feed on anything, you can domalos with salmon.
Black-backed tanager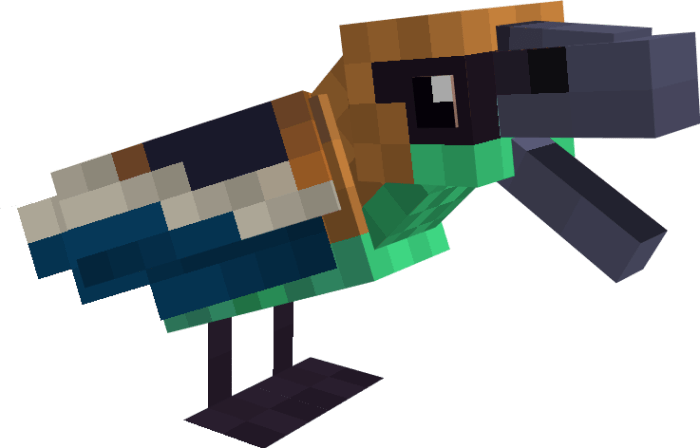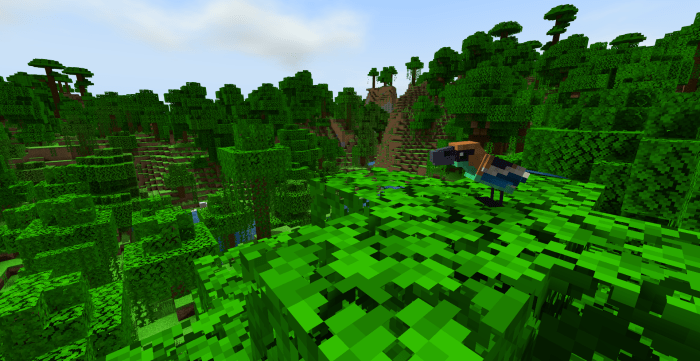 Black-backed tanager is one of the most colorful species of tanager, males have more colors than females, you can tame them with seeds.
Squirrel Cuckoo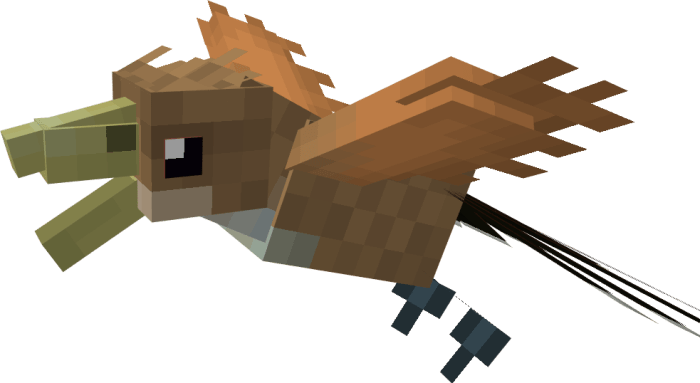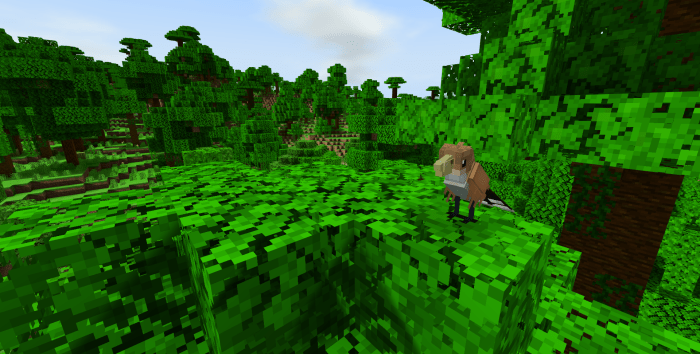 Known as Cat-soul in brazil, Squirrel Cuckoo is a beautiful and peculiar bird that feeds on insects and has a strange song, you can tame them with a spider's eye.
Blond-crested Woodpecker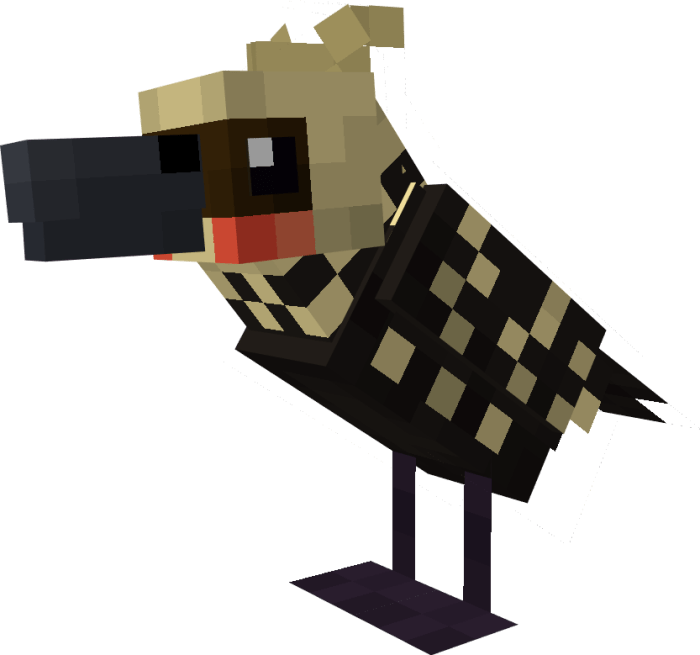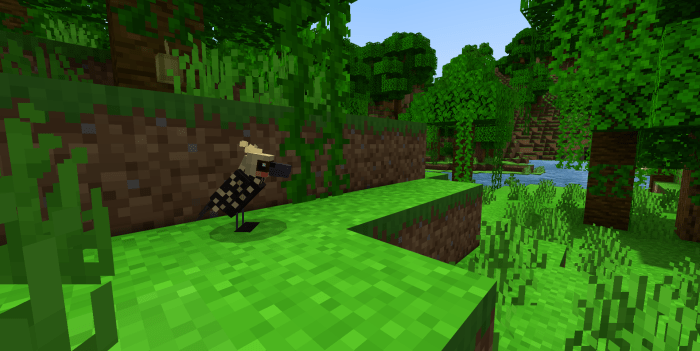 Blond-crested Woodpecker is a cute bird with a beautiful color, the males have red spots on the cheek, you can domalos with logs.
Blond crested Woodpecker
Squirrel Cuckoo
Black backed tanager
Crab eating raccoon
Big eared opossum
Installation
Use the links below to access one of the petitions and download addon:
Downloads
Supported Minecraft versions
1.16