The Soul Shards mod lets you collect soul shards from mobs which you kill. After you've collected enough soul shards you can use them to create spawn eggs. It's perfect if you are building a mob farm of some sort and want an easy way to get mobs there.
Creator: DAW330073, Twitter Account
How does it work?
Every time you kill mobs you will be collecting soul shard points. Every kill equals a soul shard and twenty soul shards can then be used to infuse an egg to create a spawn egg.
Tap on the ground with a normal book to open the Soul Shards menu.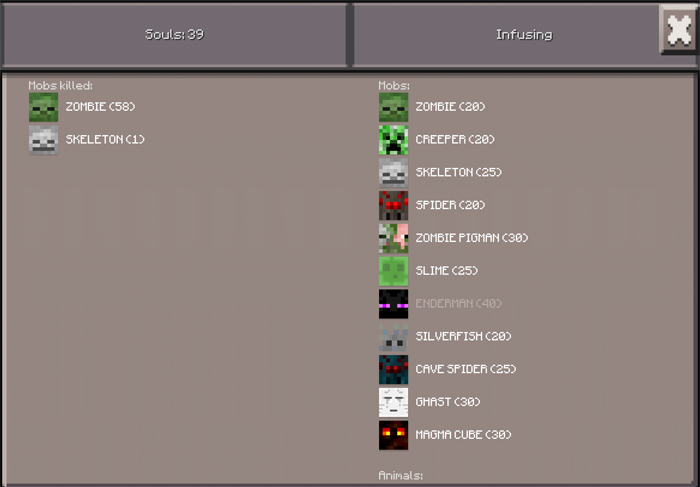 Here's a scary zombie which we spawned using the spawn egg which we got by infusing soul shards in an egg.