Ever heard of or been to this place with the best spa pools and saunas? If not, then this map is for you to explore. As in real life, Spa Castle MCPE is built for relaxation, comfort and an escape from the ordinary. But for Minecraft, if you're exhausted from mining, fighting with monsters, or just want some peace & quiet, this map will keep you company whenever you're taking a break from your other worlds.
There are also an unlimited amount of space surrounding Spa Castle (Since this was built on a flatland world) for you to build your own house, village, or big city. You can either do that, or just simply settle in the spa.
This is based off the Spa Castle in College Point, Queens NY.
Spa Castle first opened on May 12, 2007, given the name "In Spa World". In 2012-2013, the name was officially changed to Spa Castle, also following renovation to improve the interior for the guests. I first stepped foot into Spa Castle on February, year of 2016.
Here are some screenshots of Spa Castle MCPE, from outside view to inside view.

The real life Spa Castle.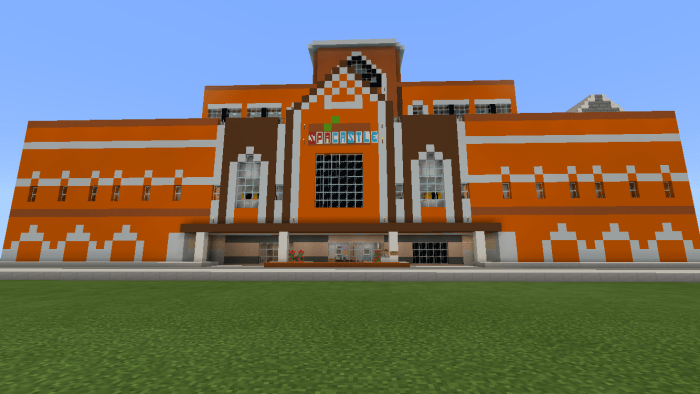 The MCPE version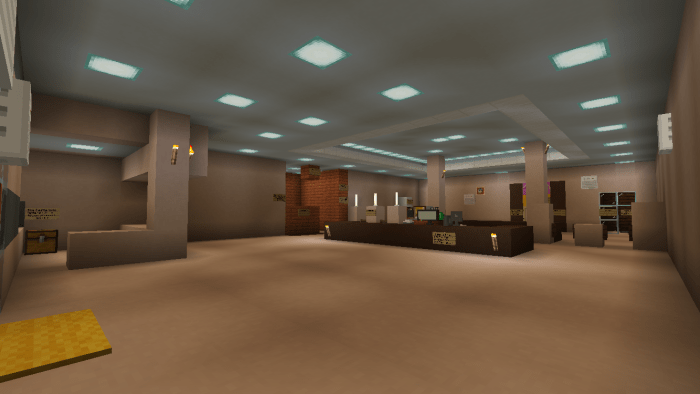 Main lobby, check in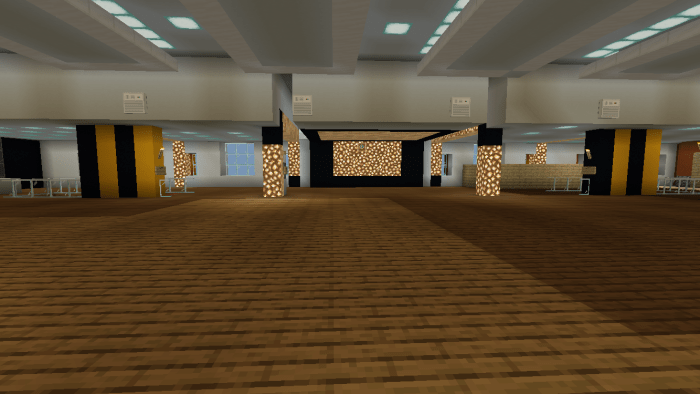 Main hall (1st Floor)
The sauna valley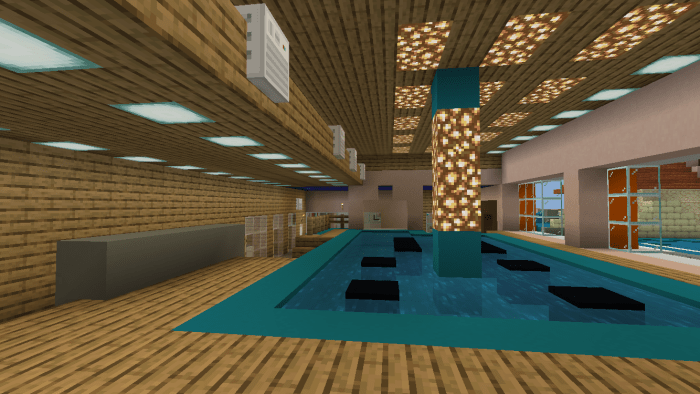 The bar pool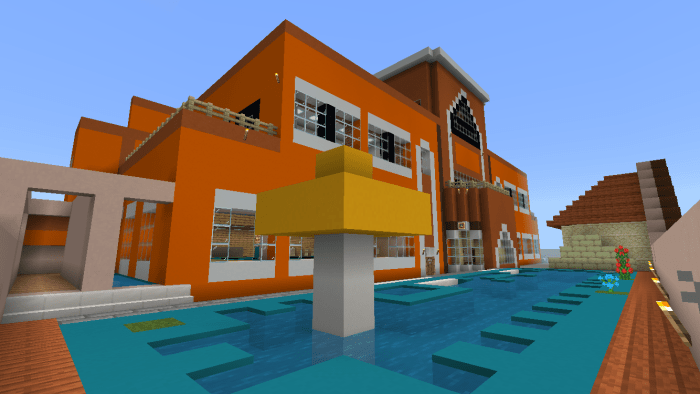 The outdoor pools (Right side view)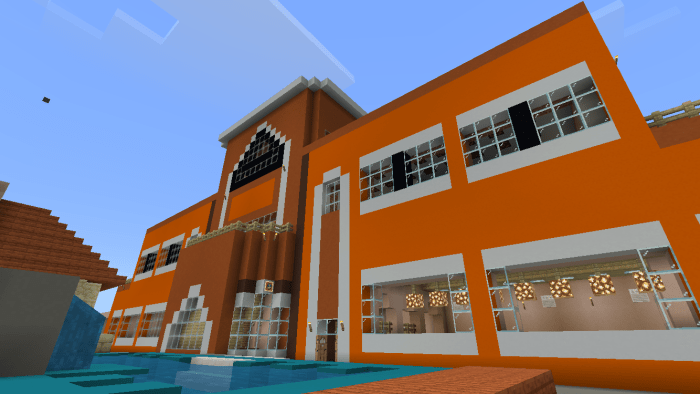 The outdoor pools (Left side view)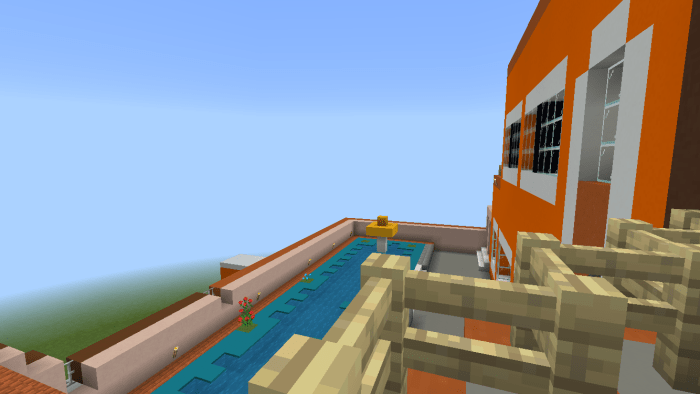 Aerial view of the outdoor pools (from 3rd floor balcony)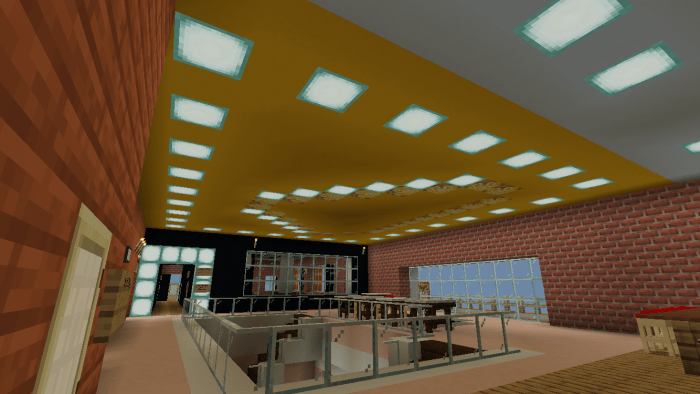 3rd floor hall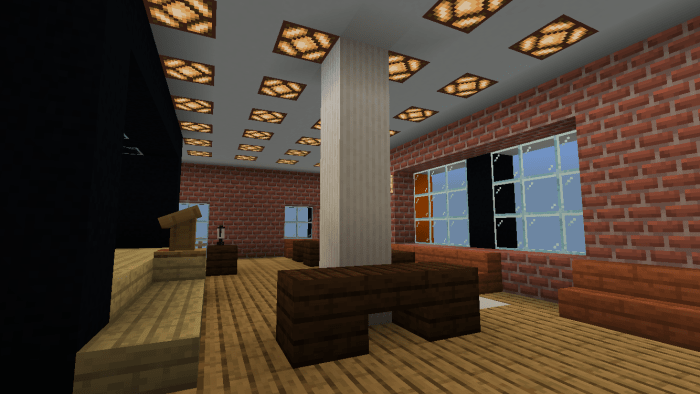 Private party and event room (3rd floor)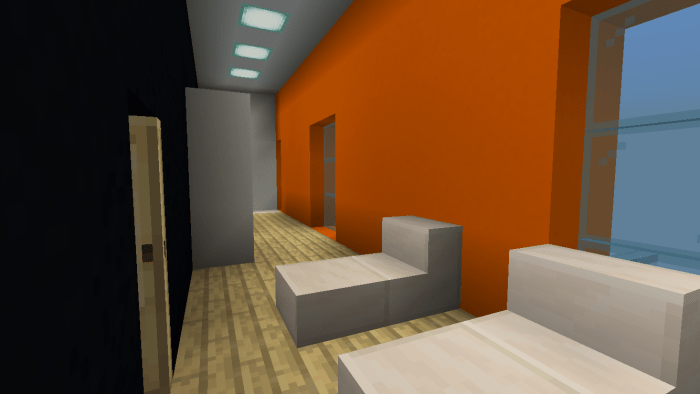 The fitness room (3rd floor)
There are more to see, but I'm going to let you see the rest of the areas yourself. The pictures above are some examples of what's inside.
Some areas and signs are missing, but I'm going to add them in the next update for this map, enjoy.
Some roads outside have been built for you so that you can build your own town around the spa, feel free to expand them.
Notice: this map is only to be uploaded on MCPEDL only! Uploading this map to any other site is forbidden. If any reason shall this map be uploaded to another site other than MCPEDL, please tell me in the comments below immediately, including the site that it's on!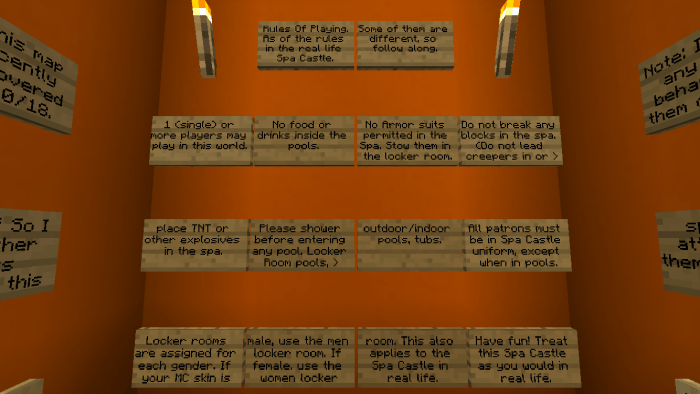 New Updates!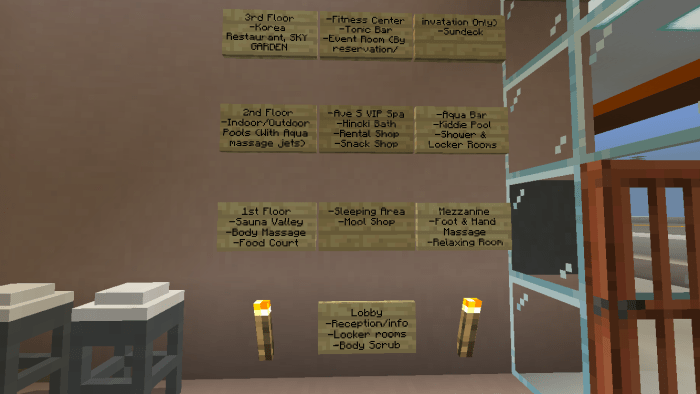 New directory in lobby.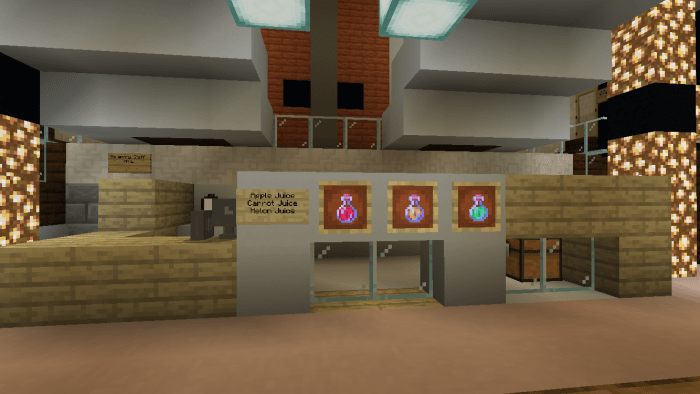 Added juice bar.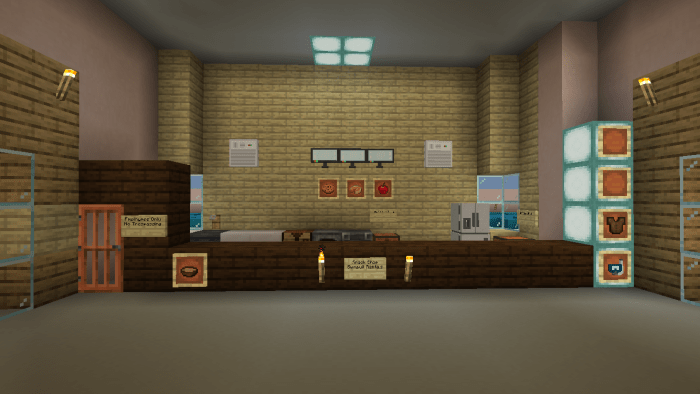 Constructed snack shop and rentals.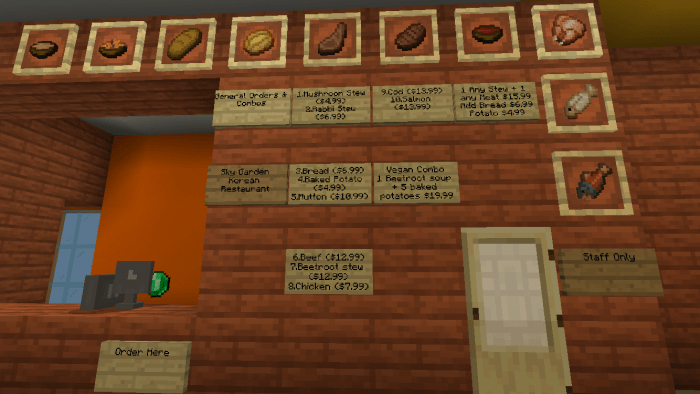 Sky Garden Restaurant updated with menu and items.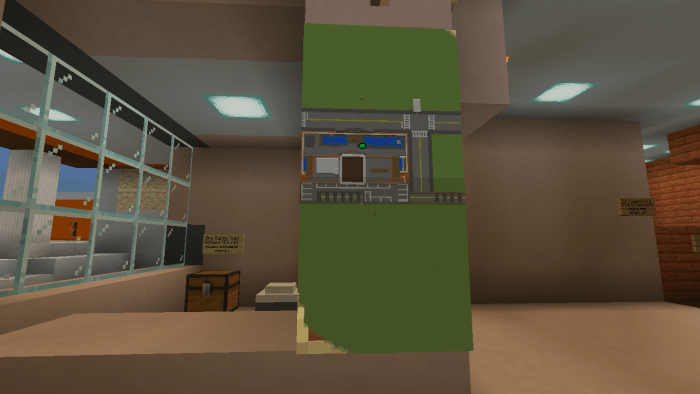 New locator maps.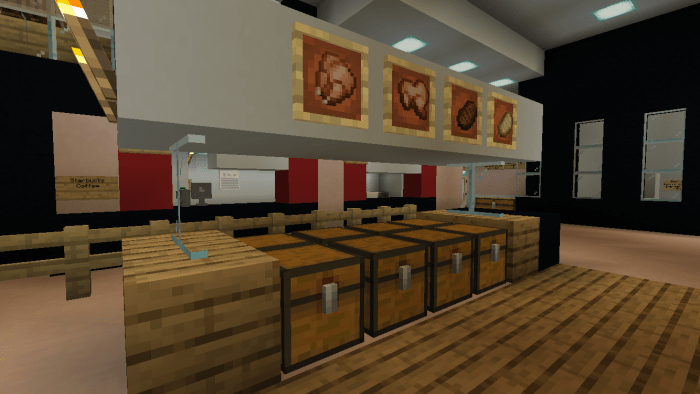 New food buffet.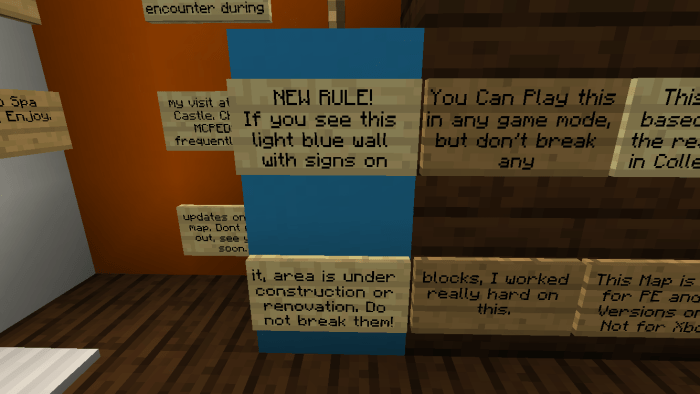 Revised rules in starter shaft.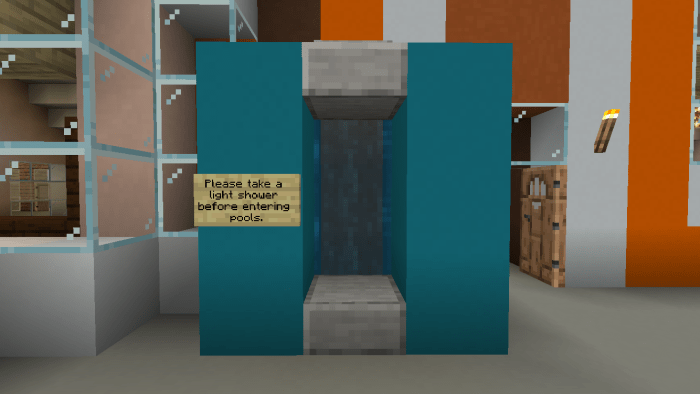 Added showers near the outdoor pools.
More updates coming soon!
New Updates!
I recently went to Spa Castle on November 29, 2019, and saw changes to the interior. Here are the updates.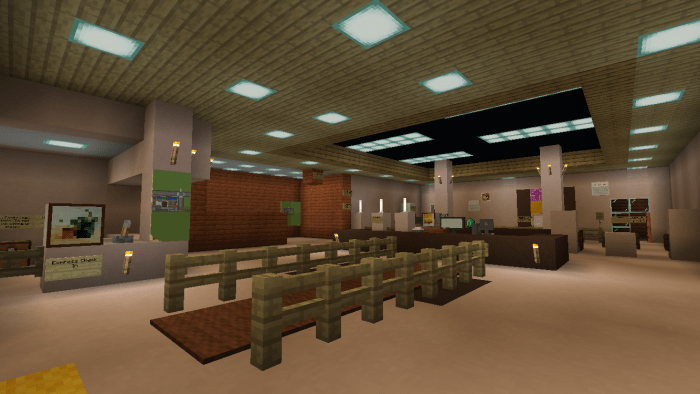 New renovated lobby.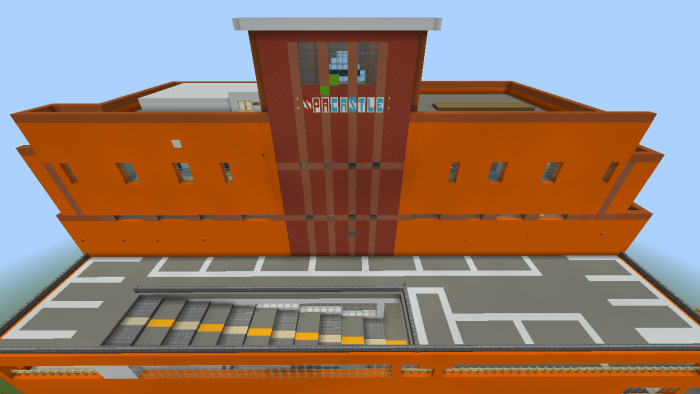 Rear sign added (On the back of the building.)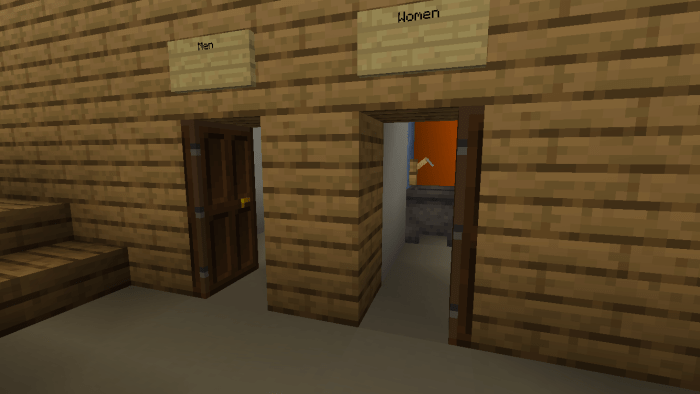 Renovated restrooms on 2nd floor (No Lockers due to space limitation).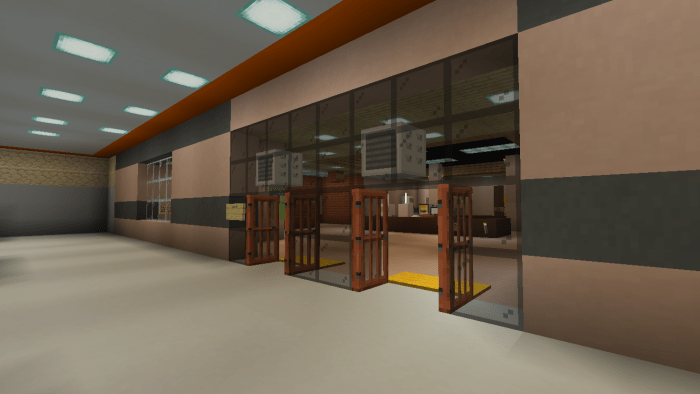 New entrances (The right door is closed, as always, whenever I go to Spa Castle, not sure why).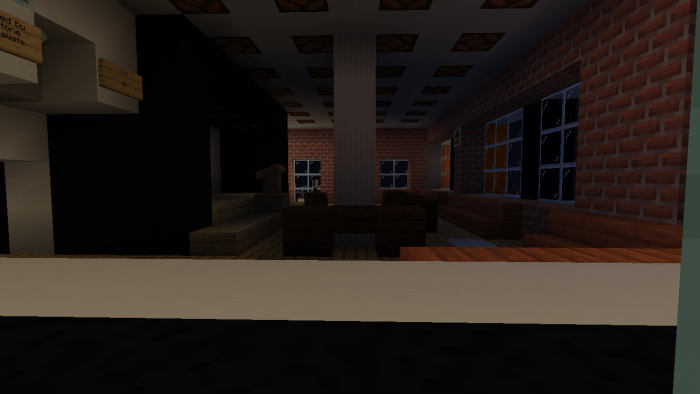 The event room (still the same, since the door was locked when I went to the College Point Spa Castle, so I couldn't really see what was inside).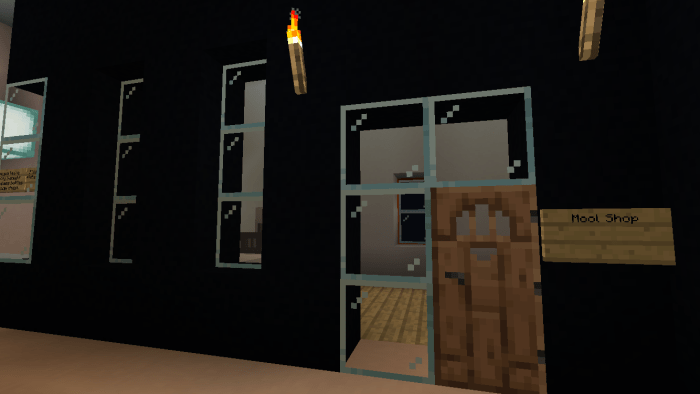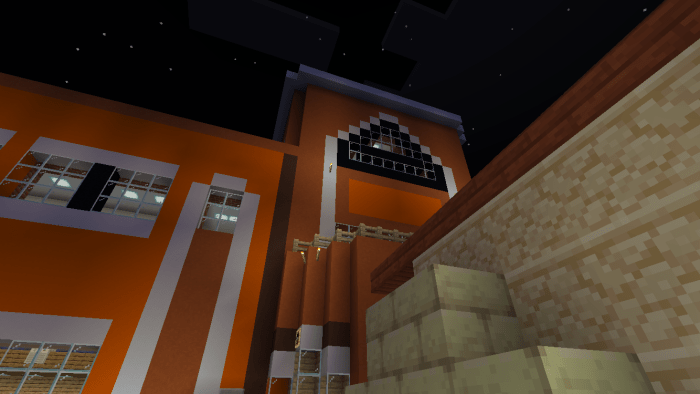 The upstairs light is on (on the rooftop floor above the balcony), not sure what is up there)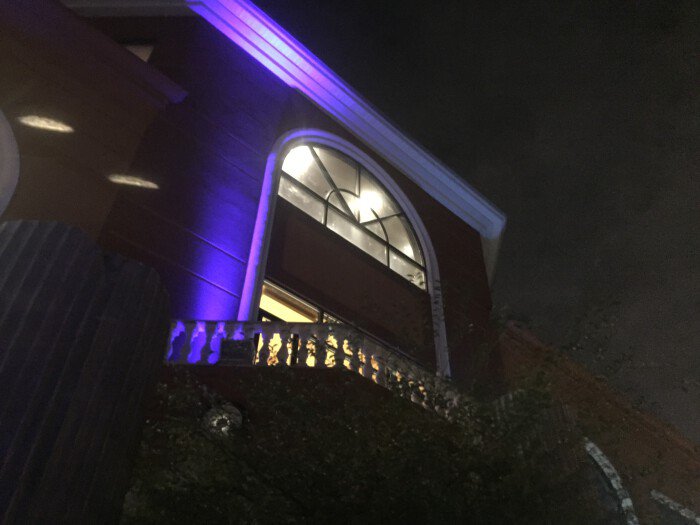 Here in this real life picture I took at Spa Castle, there's the rooftop with the light on. I don't know what's up there.
The nighttime experience
Staying at Spa Castle during the night was also the best experience for me, so here's how you can enjoy it too.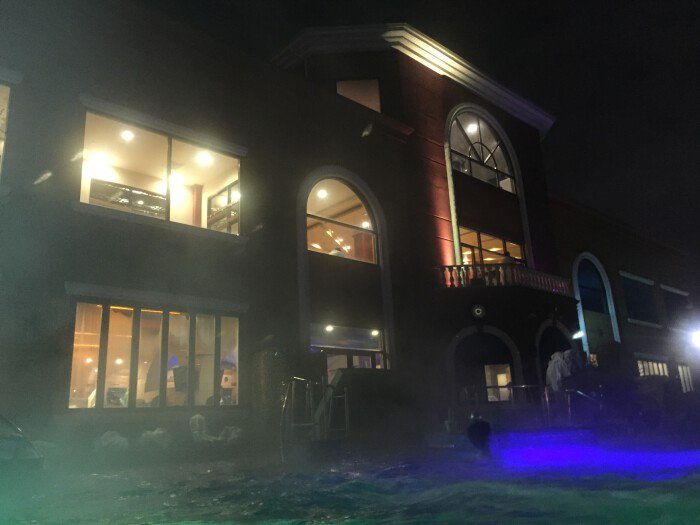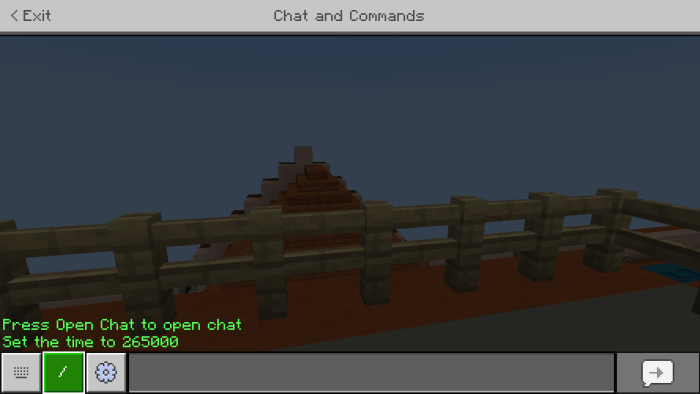 Open the chat and commands.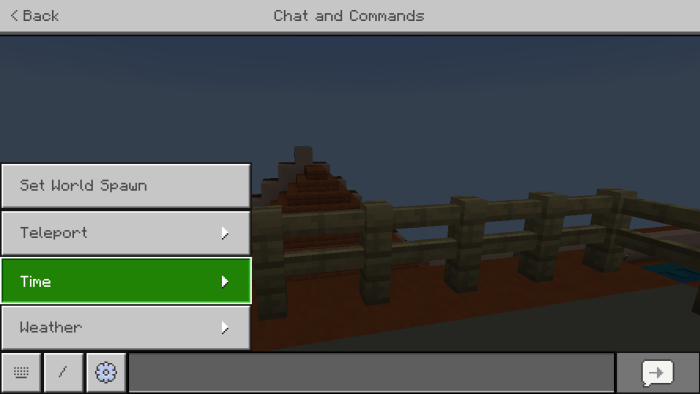 Select the command icon, then the time bar.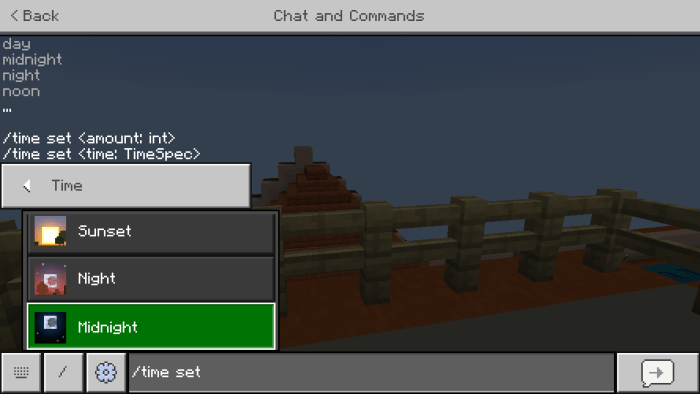 Set the time (recommended to midnight to get the best experience). Or if you like, go to the pause menu, select settings, and enable the daytime cycle, and the weather cycle.
Newly renovated lobby and entrances.
New sign on 2nd floor bar pool.
New restrooms on 2nd floor
Fixed download link (not guaranteed if map will download. If not, use the zip file if first download link doesn't work, and follow the steps).
Fixed download links 
The mcworld file might work this time (When uploading for first time, the zip file was also named mcworld, which gave two separate links for both download links).
Fixed mcworld download link
Fixed sign error on 2nd floor
New rule added in starter shaft
Deleted .mcworld file due to outdated version, unable to create new one for the updated version. Only zip file available for now.
2nd floor restroom still under construction.
Fixed sign on 2nd floor after mistake detected.
Mool shop still under construction.
Added directory in lobby.
New pictures added, revised words.
Juice bar added.
Snack shop, rentals booth added.
Added buffet.
Sky Garden restaurant revised with added menu and pictures.
Signs added in some areas.
Restrooms on 2nd floor is undergoing renovations in order to add lockers and showers, please use 1st and 3rd floor restrooms as an alternative. Will be ready on next update.
Mool Shop still under renovation, do not enter the store.
More coming soon!
New download links added (for both the zip & mcworld download).
Installation
Guide to downloading this map.
If you're using iOS.
Click the download link below.
Press the green download button, then press download again on the bottom right.
Download iZip from the App Store.
Go back to Crome (or any other web browser you're using. Next to where it says SpaCastleMCPE.zip, press, "open in". Then press, copy to iZip.
When prompted, iZip will open the zip file of the world, and then ask, "Would you like to unzip all files? If so, press yes. A new folder of the same will appear with an unzipped file.
Go to files, and make sure you're on the browse screen, if not, press browse on the right side bottom.
Press, on my iPhone, or on my iPad (Depending on what device you're using), then press iZip.
Go into the Spa Castle MCPE (the unzipped) folder, and find the folder (there might be another one inside with the same name)
Hold for 1-2 seconds, then press copy.
Go to the Minecraft folder, then press games, and then com.mojang, go to Minecraft worlds folder, then hold down on an empty space, and press paste. The folder should appear after.
Launch Minecraft to check if it's there, the world name is Spa Castle MCPE. If it's not there, tell me in the comments, and I'll fix it.
For Android users
Click the download link below.
Press the green download button.
Make sure you have ES File Explorer downloaded. If not, download it from the Play Store.
After downloading, using ES File Explorer, go to your download folder and find the zipped file "SpaCastleMCPE" and unzip the folder.
As with iOS, go into the folder, and find the duplicated file, and select it, then press copy.
Go to the Minecraft folder, open it, snd press com.mojang, and to Minecraft world, and paste it there.
Start up Minecraft, and check to see if the world is there, "Spa Castle MCPE". If not, tell me in the comments and I'll fix it.
The steps above are necessary if you're downloading the zip file only. The .mcworld file is also available.
Downloads
Supported Minecraft versions
1.10
1.11
1.12
1.6