This is a skin pack of a single skin with multiple colors and inverted colors.
So far there's only 15 skins in this pack and I'll probably add more skins to this if i feel like it.
If there's any issue with a skin or the pack in general then please provide feedback below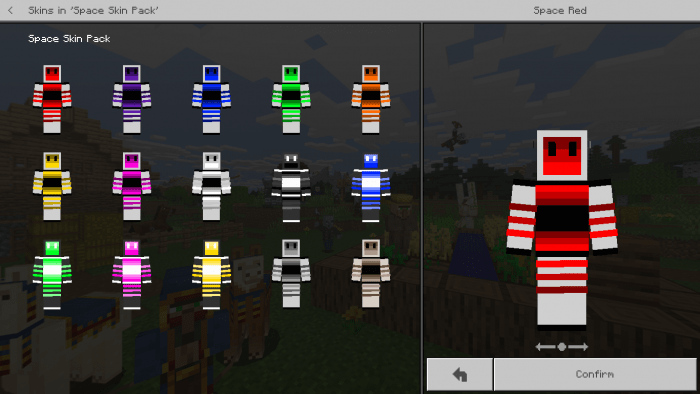 So far here's the skins:
Space Red
Space Blue
Space Orange
Space Yellow
Space Pink
Space Green
Space Purple
Space White
Space Inverted Blue
Space Inverted Green
Space Inverted Yellow
Space Inverted Pink
Space Inverted Black
Space Black & White
Space Sepia
Fixed the download link - Should be able to download without antivirus software going off.
Added more download links - You can choose to support me or just download quickly but please consider to support me in the future :)
Removed Direct download link - Having issues atm
Removed an extra download link
Added Space Black & White
Added Space Sepia
Fixed Featured Image
Fixed download links
Downloads
Supported Minecraft versions
1.12