Spleef is a well-known game in the Minecraft community. This map is an automatic version of it! The goal of the game is to make other players fall of a platform by breaking blocks! Be the last one standing to win! 
This version of Spleef is completely automatic! Refill, Team selection, winning player, spectator mode… All of those are featured in the map!
Features :
-Ingenious game launching system with player detection
-Team selection for players
-Automatic launch and refill
-When a player loses, he becomes a spectator
-Winning player is displayed
– maximum 4 players playing at a time (other players can spectate by pressing a button)
Enjoy the map!
Screenshots :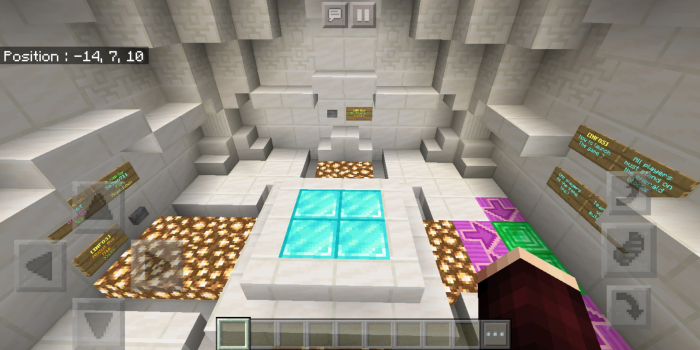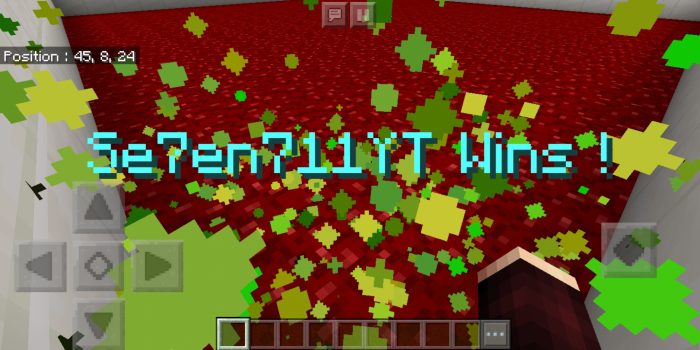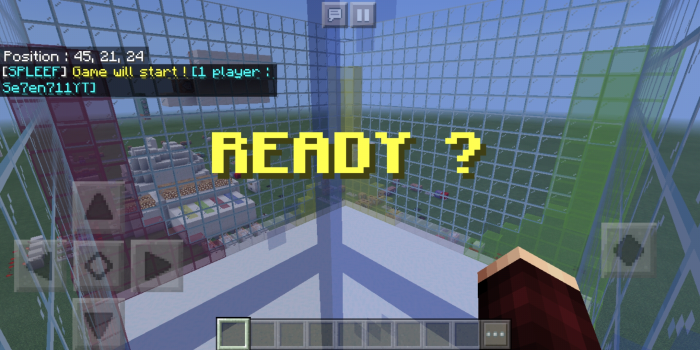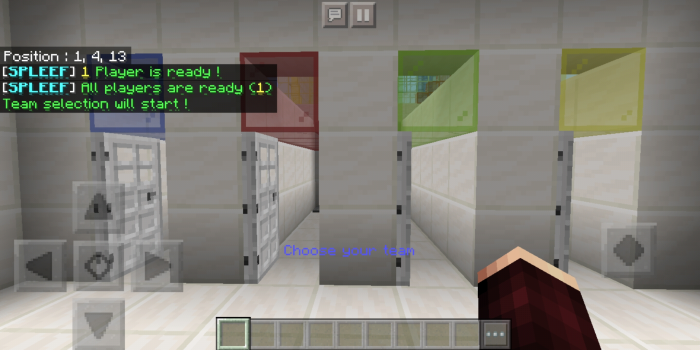 -Added fixed download file for the IOS and Android MCPEDL app
-Fixed a bug where players were losing for no reason
-Fixed various bugs
Downloads
Supported Minecraft versions
1.12
1.13
1.14