This map was created a little over two years ago for the Xbox Edition for Minecraft. It's a hide-and-seek map taking place inside the SpongeBob movie. You'll start out at a movie theater and from there you can enter a boxed-in world which features some of the SpongeBob characters. This type of minigame is best suitable for multiplayer gameplay.
Creator: Emzy255, YouTube Channel
Ported by: TrueTriz, Twitter Account, YouTube Channel
How to play?
You can either just walk around and explore the world on your own or you can use it to host a hide-and-seek minigame. But for that you'll obviously need a few other players.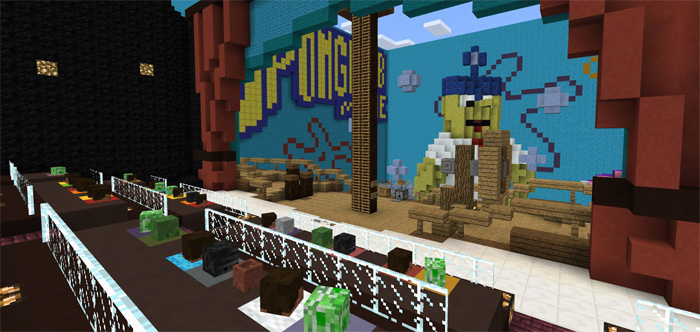 Step on the pressure plate to receive a chestplate.
Gold = Hider
Diamond = Seeker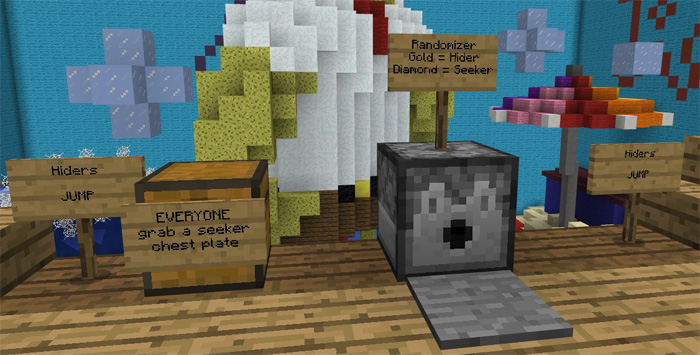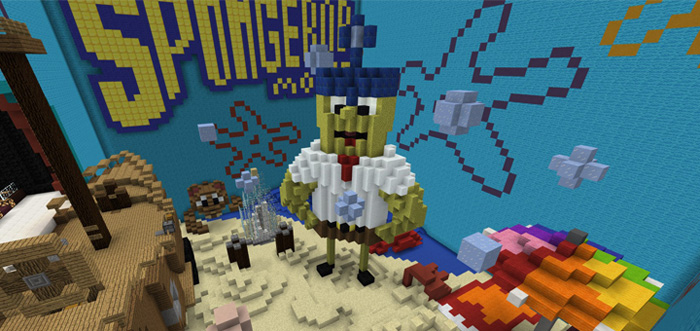 Video Review
Installation