This is a small version of the town of Springfield in the popular TV series The Simpsons. If you have ever watched the series there are several structures you will recognize. Everything from the statue of Jebediah Springfield at the townsquare to the bowling alley Bowlarama. Even though the map is built in an old world of Minecraft the creator has managed to capture several known parts of the town.
Creator: NaruhGamer
Bowlarama is a bowling alley in Springfield probably visited by the Simpsons family at some point.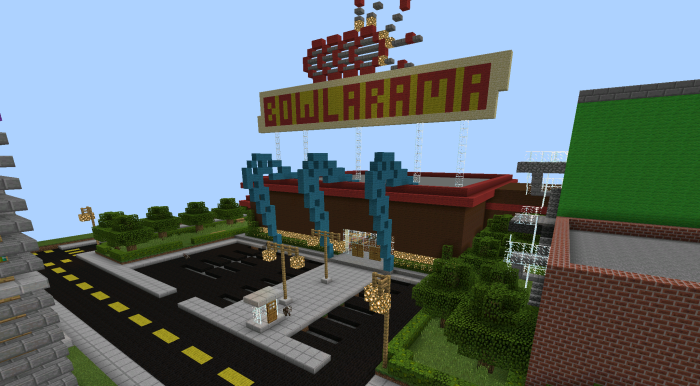 The city hall, not an exact replica, but close to it!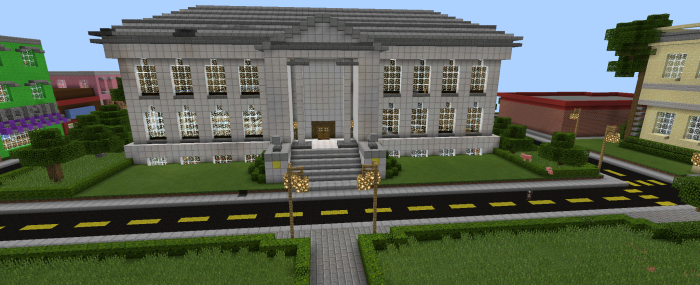 The statue of Jebediah Springfield.