Summon the Squaldron demon boss of the Nether by building a summoning altar and fight him. Not only will he drop loads of diamonds but he will also drop a nether crystals which can be used to craft nether weapons.
Creator: DetraisMC
Summoning the Boss
Start by building a platform made out of 5 nether bricks, 4 gold blocks and 1 netherrack as seen in the image below.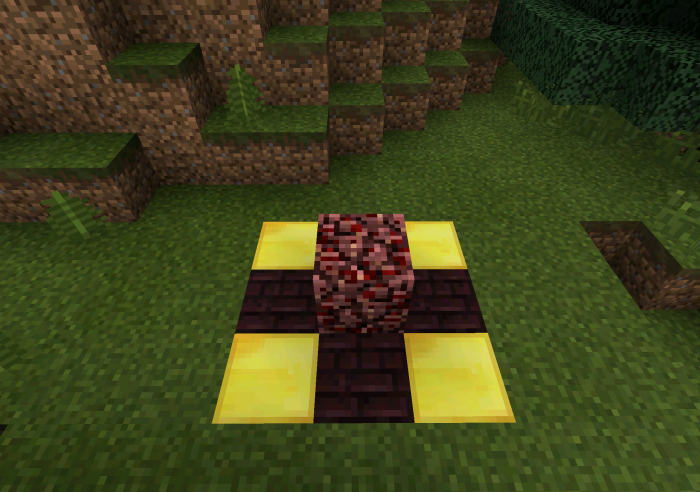 Then tap on the netherrack in the center of the platform with flint & steel to summon the boss.
If you kill the boss he will drop 64 diamonds and 5 Nether Crystals.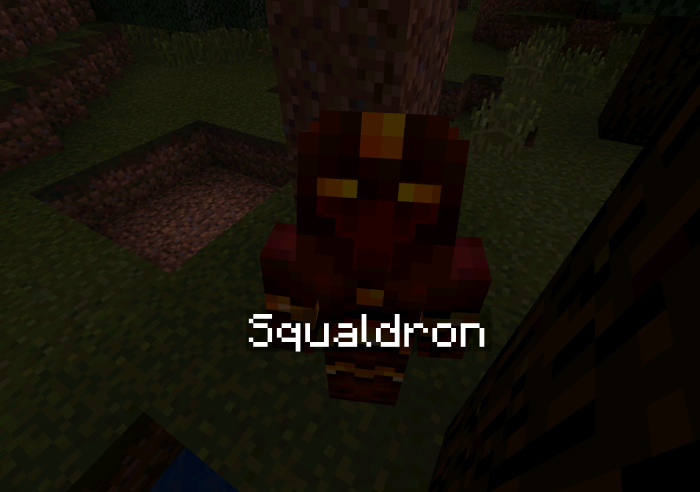 Weapons
To craft the new weapons you will need Nether Crystals which are dropped by the boss.
Nether Blade (9 damage, fire aspect) (500) – 2 nether crystals + 1 stick
Molten Battle Axe (11 damage) (501) – 4 nether crystals + 2 sticks
Nether Healing Potion (heals 10 health) (503) – 3 glass blocks + 1 nether crystal