Even if squids live in water they aren't actually fishes, they are in fact something called mollusks which are soft-bodied creatures which have gills to breath through. Now when you know that we can go ahead and let you know that squids are added through this mod in the game!
Squids are actually a creature which Mojang have hinted about several times as a likely feature in the upcoming 0.11 version of Minecraft PE. Here is a foretaste for you!
Creator: MyNameIsAnti
Item ID & Crafting Recipe
Squid Spawn Egg (502) – 8 obsidians + 1 coal
Where to find the squids?
Squids spawn randomly in the water. The spawn rate is quite high so they shouldn't be hard to find.
If you for some reason can't find one you can use a spawn egg to spawn a squid. The crafting recipe for the spawn egg is 8 obsidians and 1 coal.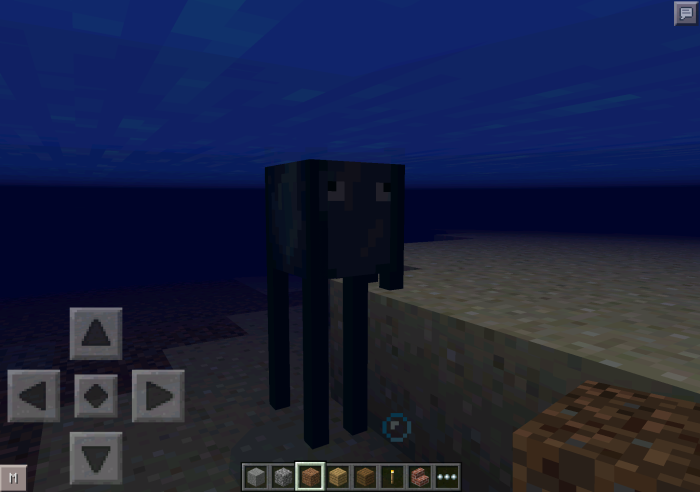 Download Mod (MediaFire)
Download Textures (MediaFire)