The stained glass is an official feature part of Minecraft for PC, and it's most likely going to be added to the official version of Minecraft PE hopefully soon. But if you can't wait and want them right now then you can get this mod to add them to your game. However, it does require a third-party launcher called Modded PE which is only available for Android users.
Creator: ModelPart, Twitter Account
How to get the stained glass blocks?
At this point there is no other way to obtain the blocks than by getting them through the creative inventory. It's not like in the PC version for Minecraft where you can craft them.
The stained glass blocks are mainly used for decoration but they can also be used to create some mind-boggling light shows by using some beacons.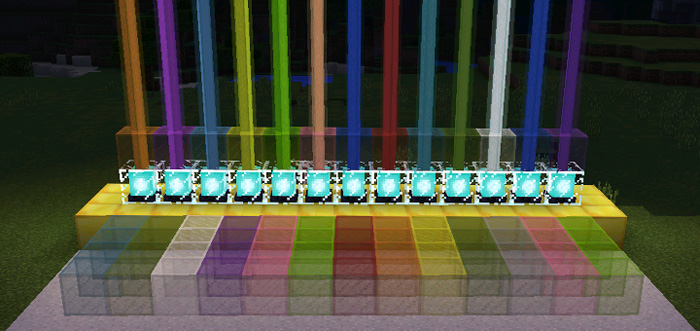 The beacon has been an official part of the game since version 0.16.0. To activate a beacon you will need to build a pyramid. Here's an example of the most basic one which you can build.
Begin by placing a square of 9 iron blocks (or diamond blocks or gold blocks) as seen in the image down below.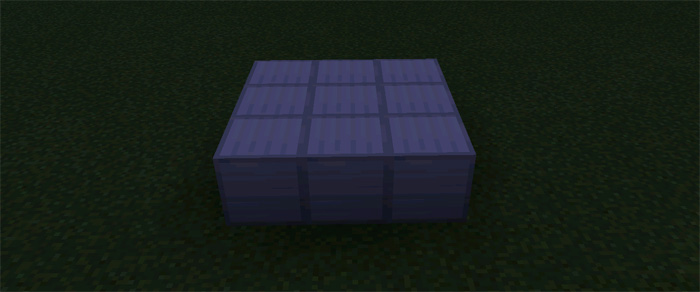 Then place a beacon block in the top center of the structure. You can change the color of the beacon by adding any type of stained glass on top of the beacon block. (iOS / Android: Sneak and then place the block to be able to place it.)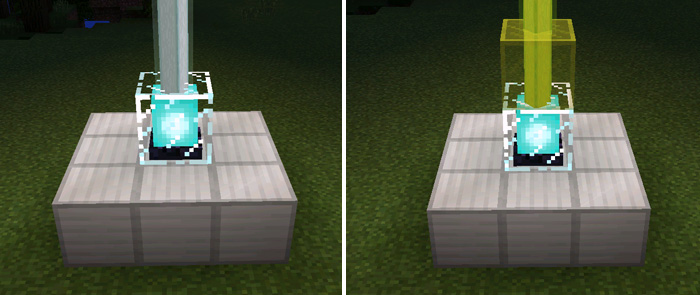 Installation
Download ModdedPE (Android App on Google Play)
Open the Modded PE application
Manage NMods > Add the mod to the left sidebar
Start Minecraft PE using the Modded PE launcher