Stained glass is one of the features which hasn't made it yet to Minecraft Pocket Edition. Actually, it does exist in some sense but it's the textures which haven't yet been added. This addon adds the missing textures to the game. It's only possible to spawn the stained glass by using commands but it's still pretty cool!
Creator: 8Fernancraft (Twitter) OR HemaMetwaaly (Twitter)
How does it work?
Type the following text command in the chat to spawn a stained glass block: /setblock ~ ~ ~ stained_glass <0-15>
For example, to spawn a yellow stained glass block I would need to type the following text command: /setblock ~ ~ ~ stained_glass 4

Stained Glass Color IDs
White: 0
Orange: 1
Magenta: 2
Light blue: 3
Yellow: 4
Lime: 5
Pink: 6
Gray: 7
Light gray: 8
Cyan: 9
Purple: 10
Blue: 11
Brown: 12
Green: 13
Red: 14
Black: 15
The block will spawn where you stand.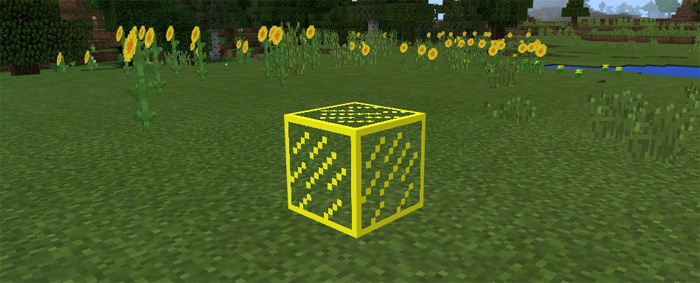 There are 15 different colored stained glass blocks.

You can use a similar text command to spawn stained glass panes: /setblock ~ ~ ~ stained_glass_pane <0-15>

If you are tired of using just one type of glass in your worlds then use this resource pack to add some more colors to your windows.

Installation
Activate pack for a world in-game
You can get a .ZIP file for this addon here.