Star Trek is one of the most popular science fiction franchise featured on TV. It's set on the USS Enterprise which is an enormous spaceship representing the United Federation of Planets which are on a mission to explore worlds where no man has set his foot before in search for alien life and active civilizations. In the series we follow a set of characters including such ones as Captain Kirk and Mr. Spock.
This map is a recreation of a space station imaginably existing in Star Trek. The map features everything from the USS Enterprise spaceship to gigantic power stations. It's an impressive build with lots of terrain to explore. Even if the spaceship itself can't lift it's definitely still worth going for a sightseeing in the map.
Creator: hxoydl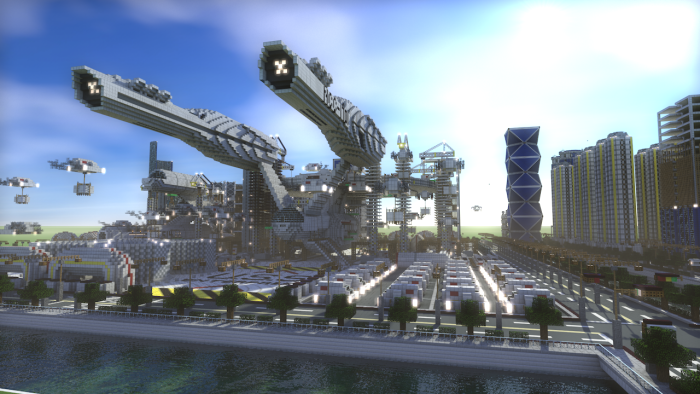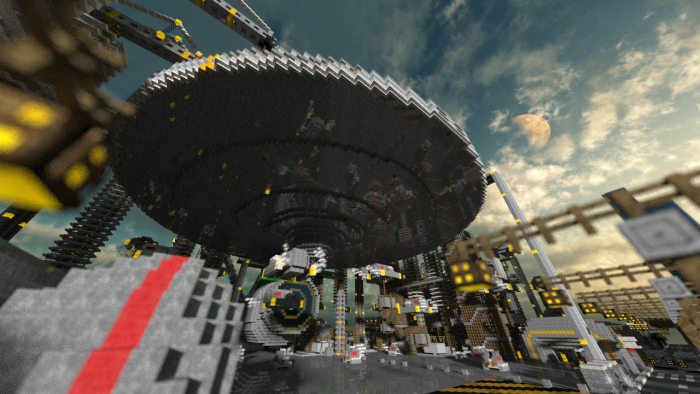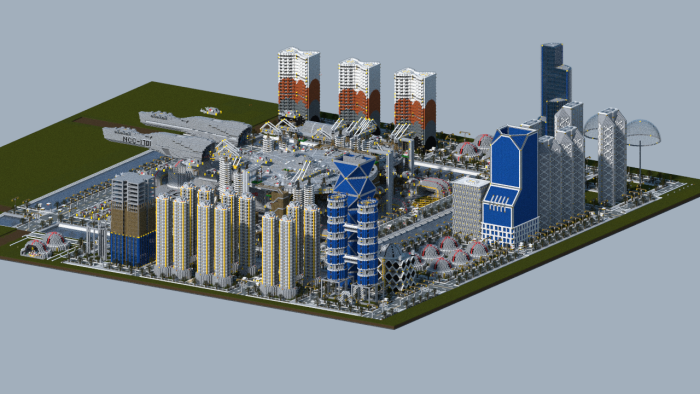 A couple of images which we captured while testing the map. The images feature most areas of the creation.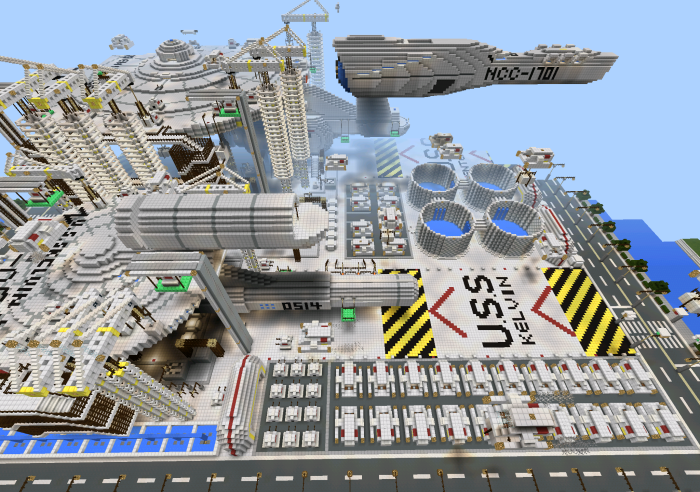 Download (MCPE DL)
Download (Dropbox)