Hello. Have you been looking for a skin pack that is so colorful that you have been looking for long? Well, now you have it! I will now represent you… The Steve Shirts Skin Pack!
This skin pack includes all 16 colors!
White, light gray, gray, black, brown, red, orange, yellow, lime, green, cyan, light blue, blue, purple, magenta, and even pink.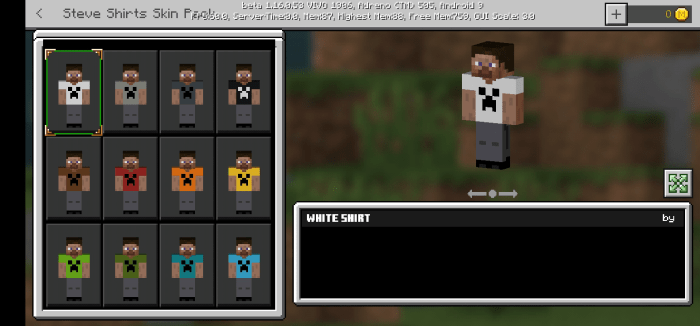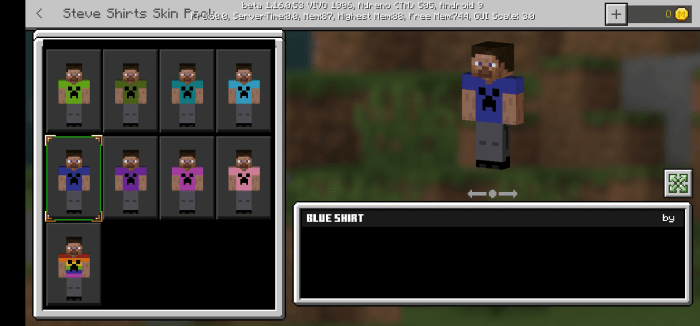 I also included the Rainbow-colored shirt, which looks so special.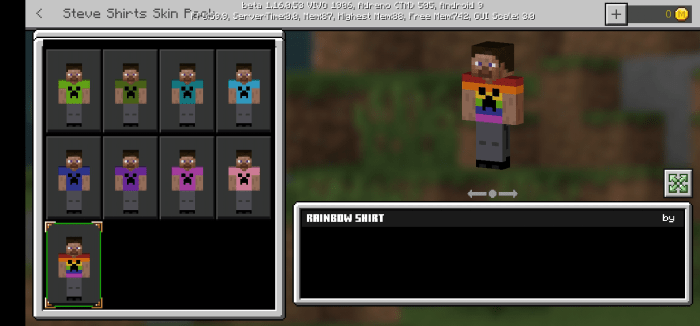 Be sure to give me feedback. It's appreciated!
Added .zip file for this skin pack. (Another option to download.)
Re-uploaded this skin pack due to having a requirement of enabling notifications.
Downloads
Supported Minecraft versions
1.10
1.11
1.12
1.13
1.14
1.15 (beta)
1.16 (beta)
1.9