The Storage Extension Addon is a nifty function which allows you to craft a barrel block in-game which can be used for storage. The barrel can hold any type of block or item and will save the item or block even if you quit to come back later. It's easily managed as you can view exactly what kind of items you store in a barrel by swiping your finger over the block.
Creator: InusualZ
Block ID & Crafting Recipe
Barrel (205) – 7 oak blocks + 1 oak slab
Craft the barrel and place it on the ground. Now, make sure that you have a couple of items or blocks in your inventory and active inventory slot.
Every time you tap on the barrel with an item or blocks it will be added to the barrel. To add an entire stack of items hold down your finger for 1-2 seconds instead of a quick tap.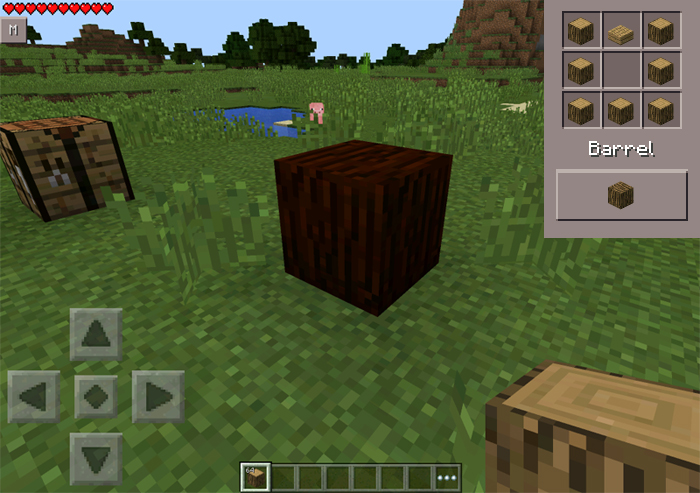 Only one type of item or block can be stored in one barrel at a time, but multiple (up to 64) stacks of the same item can be stored. If you quit the game to come back later the items will remain in the barrel.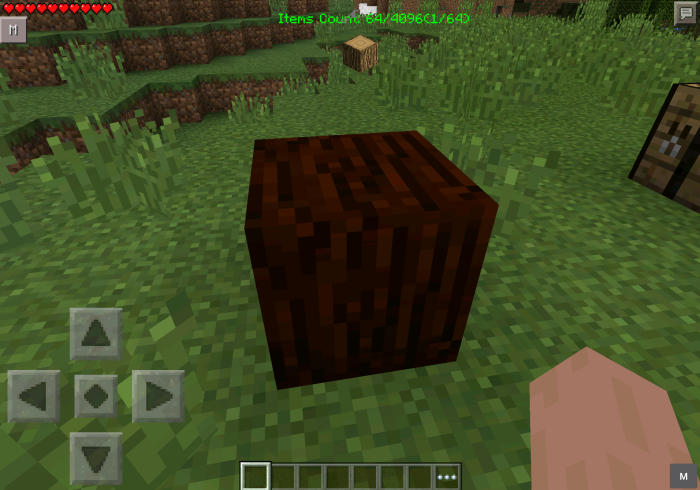 To obtain items from a barrel quick tap once to obtain just one piece and slow tap to obtain an entire stack.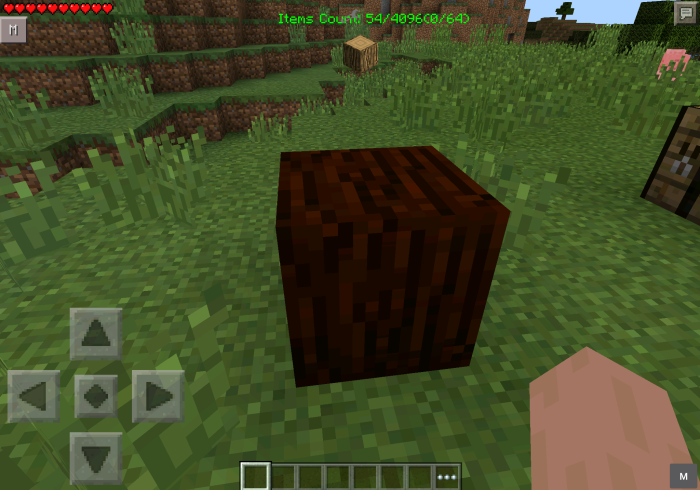 In this case we quick tapped 10 times and obtained 10 pieces of oak blocks.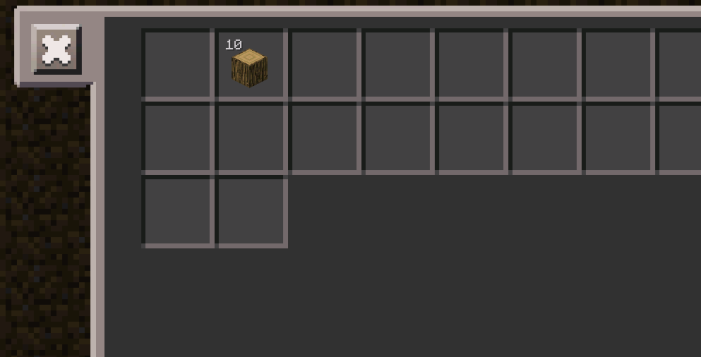 In the next instance we slow tapped on the barrel to obtain the entire stack of items.