This seed is pretty amazing.  You spawn near a stronghold village which contains a blacksmith.  The stronghold is huge, with both a large and small library, zombie dungeon, and an end portal.  Near the spawn point is a deep ravine that give access to a mineshaft.
At spawn, there is a quaint little village with a blacksmith, but it holds and amazing secret, because this is a stronghold village. The stronghold is deep underground, but you don't have to dig under the well, because I stumbled upon it while exploring the ravine.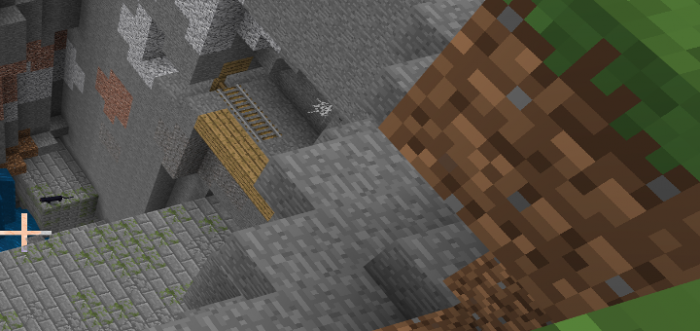 There is also a mineshaft situated just on top of the stronghold. All in all, this is a great seed for survival play!
Seed ID
369875728