The Structure Spawning System Mod adds 23 structures to the game which will be generated at random similar to villages. Some structure include hidden chests and mob spawners to increase the difficulty of the game a little. The idea is to make survival and exploration in Minecraft Pocket Edition a bit more exciting.
Creator: electrify
Where does the structures spawn?
They will spawn ranomly in your world. When we tested the mod we found that they spawned most frequently on big open fields. Either that or it was just more easy to spot them.
The structures range from old ruins to farm houses and ancient stone temples. In some structures there are monster spawners and chests.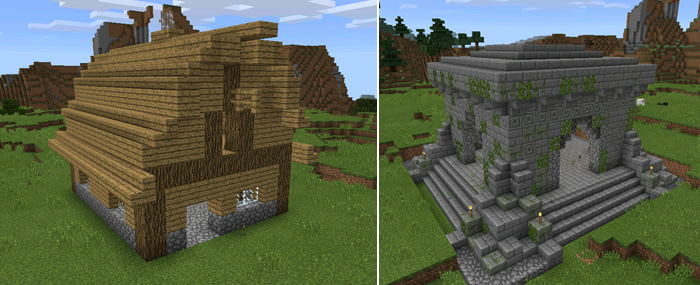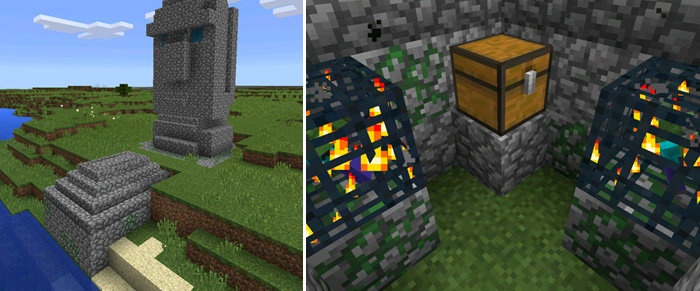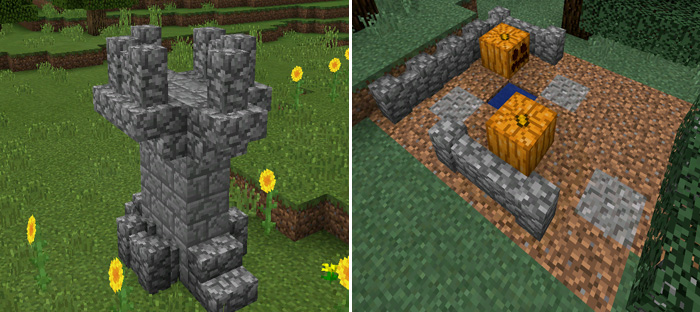 Important
The download file includes a .zip file. Use ES File Explorer to extract the zip file to get the different .js files. Each .js file is a mod file. Load them all if you want all different structures to be generated in your world. If you wanna decrease the spawn rate of the structures then only load one or two files.