With the geometry shader files originally used for rendering in VR, this shader duplicates the cloud layer to give more depth to the sky. The sharp blocky shading on the clouds is also softened, and made slightly more transparent. Because this shader only modifies the clouds, it can be used on top of other shaders.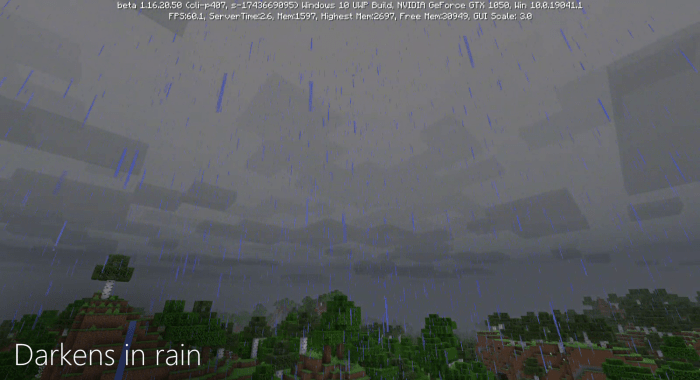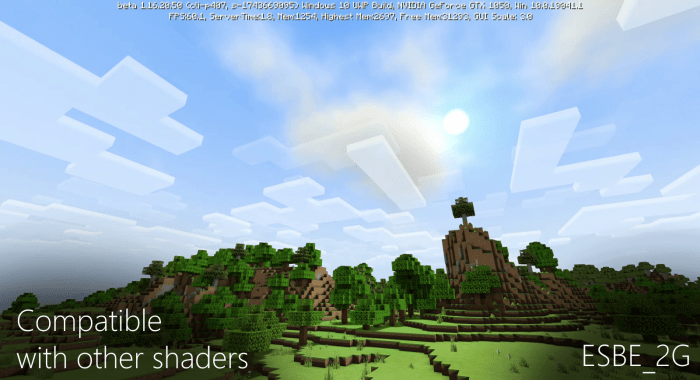 Features:
Multiple cloud layers
Softer shading
Clouds darken when raining
Clouds become more transparent during the night
Compatibility when used on top of other shaders
Why can't this work on Android/IOS?
The geometry shader files that are needed are only present for the win10 edition of bedrock, since the android/ios versions of the game do not have VR support. There is a chance that the files needed are in the GearVR version of bedrock, but I do not currently have access to that version.
If you have access to the GearVR version of bedrock and would like to assist in making this pack compatible with mobile devices, feel free to contact me!
Usage:
Please don't repost this resource pack behind ad links
You can distribute this shader as part of your own pack only if:

Your new pack contains more than just cloud shaders
You include a link to this page in your post's description
Credits:
Thanks to PHO for sharing some of the techniques used for weather and time detection, and Matt for sharing the possibilities with the geometry shader:
Thanks to gengHAr15 and Mcbe_Eringi for letting me use their shaders to showcase compatibility:
Added credits and usage details
Other changes to the post description
Installation
THIS SHADER WILL ONLY WORK ON WINDOWS 10!

Though apparently it also works on windows phones. It is not compatible with the RTX beta, since it uses the new render engine.
Make sure that clouds are enabled in the video settings, and that there are no other shaders/texture packs that disable the vanilla clouds on top of this pack.
Downloads
Supported Minecraft versions
1.16
Resolution
Shaders