This is the first map in a series known as Super Hostile created by Vechs. "Sea of Flames II" takes place in a volcanic environment which poses many challenges to the player. The goal of the map is to complete the Victory Momentum which requires the player to conquer dungeons and overcome obstacles along the way.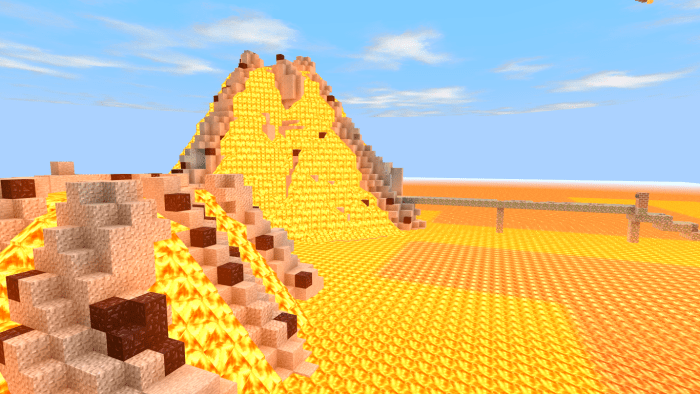 Super Hostile is one of the most popular and challenging Minecraft map series ever created. This map was originally created (and updated) by Vechs for Minecraft Java Edition 1.2.5. The world was converted from Java edition to Bedrock edition using MC Tool Chest. With the lack of Super Hostile on the Bedrock platform, there is an entire Minecraft audience who has yet to experience the series
"Sea of Flames II" is a Complete the Monument (CTM) masterpiece. When it was originally published, the map was a pioneer of the CTM genre and inspired many other CTM map creations. The series is famous for its high level of difficulty, and though "Sea of Flames II" may be the first Super Hostile map created, it is no deviation from the standard.
Downloads
Supported Minecraft versions
1.13