New Super Mario Craft is a texture pack inspired by the graphics in Super Mario Bros. Super Mario is probably one of the most famous video games characters of all times (along with Steve in Minecraft, maybe?). If you have played the games you will see that the similarities in this pack are many and Minecraft will soon feel like playing a Super Mario game!
Creator: 1will2000will1
Ported by: AngryCreeper364, SuprD (Twitter)
Updated: 17 April, 2018 (read changelog)
Some of these pictures can be outdated and don't represent the latest version of the pack.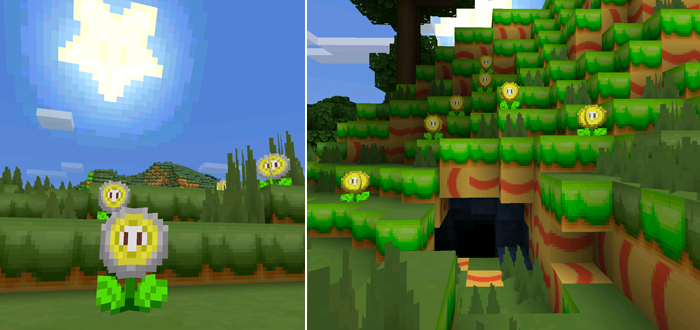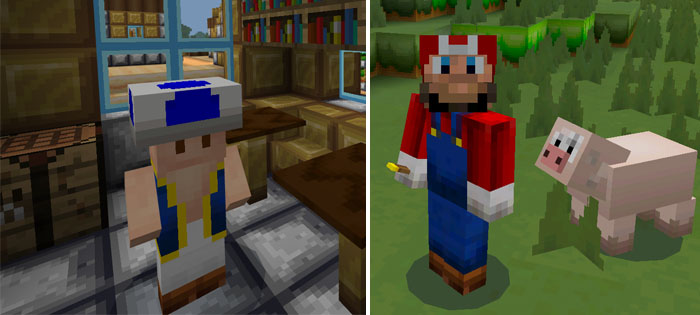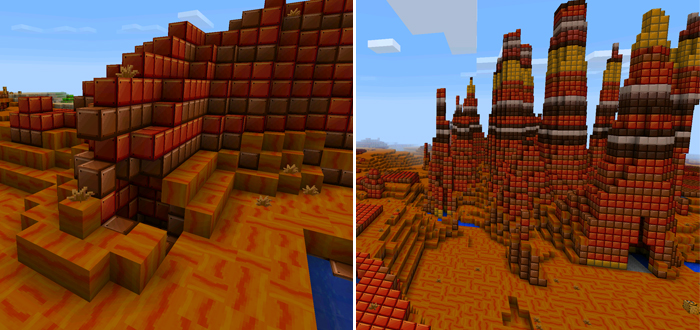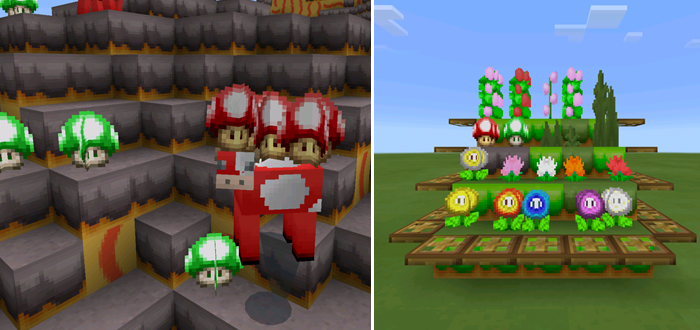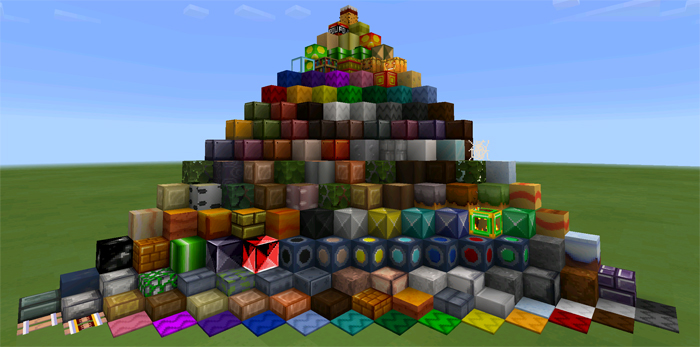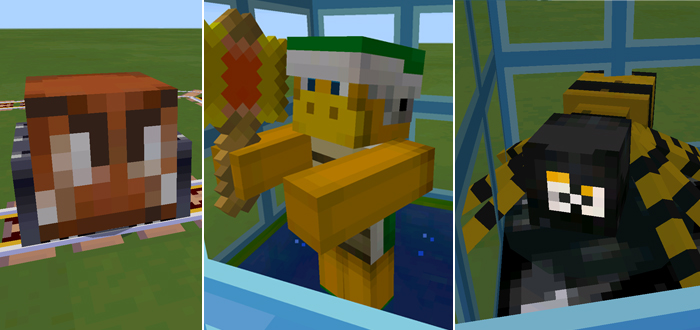 Note from AngryCreeper364: Hello! I have decided to port An Old Mario texture Pack, as I had memories of this from ages ago. This Texture Pack takes your Minecraft world and gives it a Mushroom Kingdom Makeover. Anyone who has played the games will get these references. (Mainly from NSMB)
This Texture Pack is in an Early Beta and there are alot of Bugs and Glitches (e.g. the horse)
Changelog
Fixed Yoshi's
All textures are now ported (along with a few custom ones)
Custom Toad noises for the villagers
Installation
Important: Bugs and glitches can be reported to the porter in the comments.
Recommended: Install and apply the No Random Block Rotation Resource Pack!
Start Minecraft
Settings > Global Resources > Activate the pack