Have you played at least one Super Mario Bros. game?
Did you like it? 
If your answer is affermative on all of the questions, this skin pack is perfect for you! 
I want to introduce you to: Super Minecraft Bros.!
test
Super Minecraft Bros. is a skin pack that includes skins of most of the characters in the Mario Universe!
And..yes, this includes some guest characters like Steve with a Mario Costume.
Here are the skins: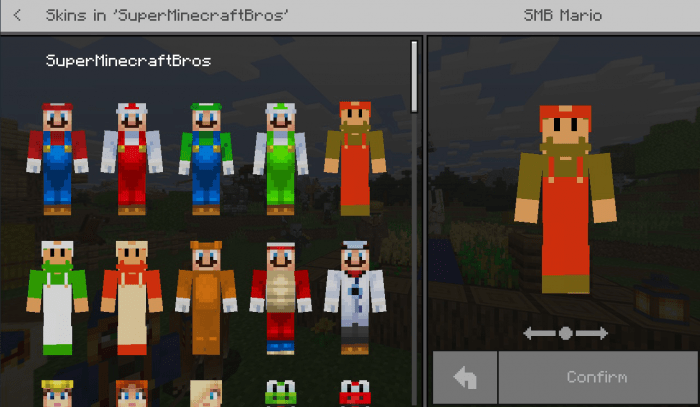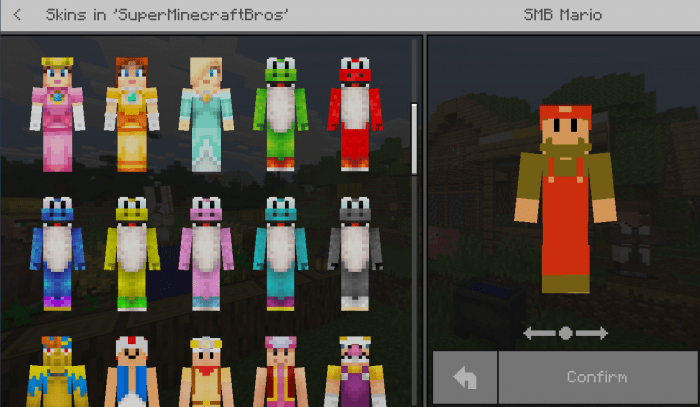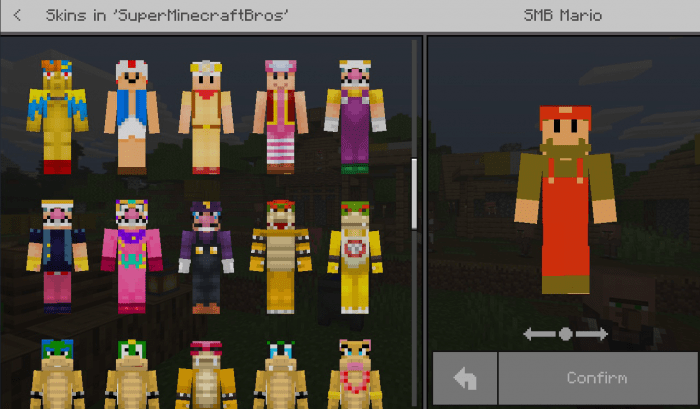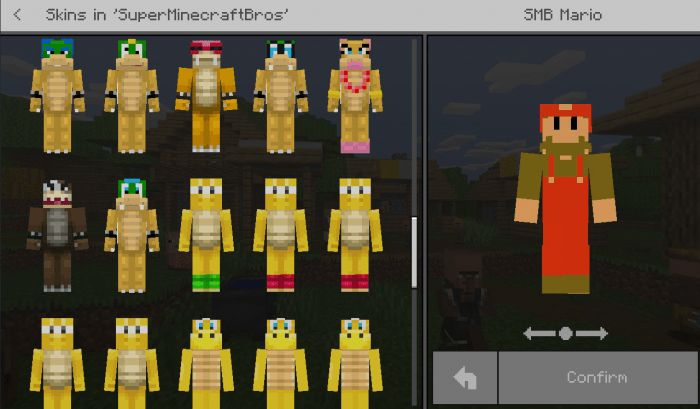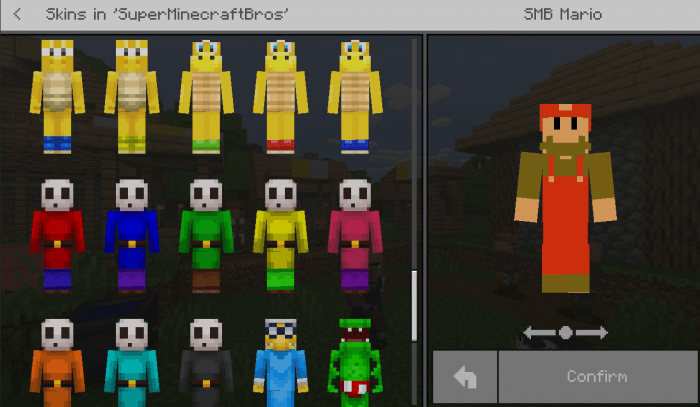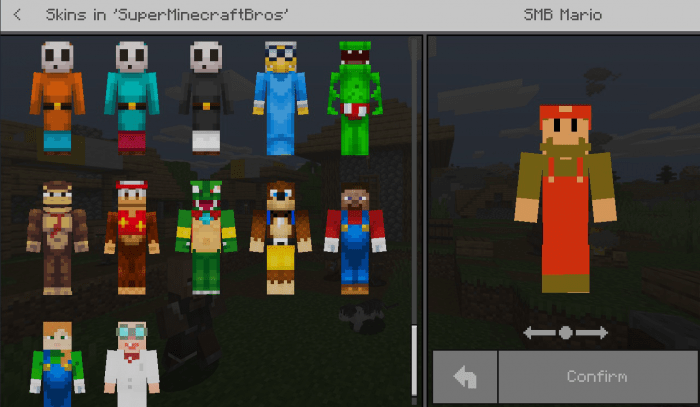 Fixed some bugs and changed the links for problems with my shortening website.
Installation
(.MCPACK)
1. Click "Download Skin Pack .mcpack"
2. Wait 5 seconds to get redirected to mediafire
3. Download it
4. When the download is completed, tap on it
5. Minecraft will open up automatically and it will say "Importing Jojo's Bizarre Skin Pack" on the top.
6. Wait for the import to complete and then..enjoy!

Downloads
Supported Minecraft versions
1.11
1.12
1.13