Have you ever wanted to play a go-kart race in Minecraft? On my map Super Minecraft Kart is possible!. Two amazing race tracks, 4 selectable cars and a multiplayer compatible with up to 4 players.
It is important that you read the installation guide so that you do not make mistakes and be able to properly enjoy the map.
Once you've prepared everything and enter the world, you'll appear here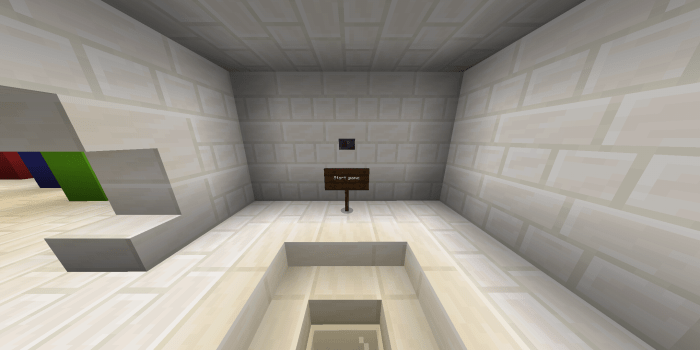 On the left you will have a place to jump and entertain yourself while you wait for your friends to enter your world. It's a simple thing, as it's not the essentials of the map.
Pressing the button that says "start game" will send you to this player selector. Depending on the number of players on the map, you can choose between players 1 and 4.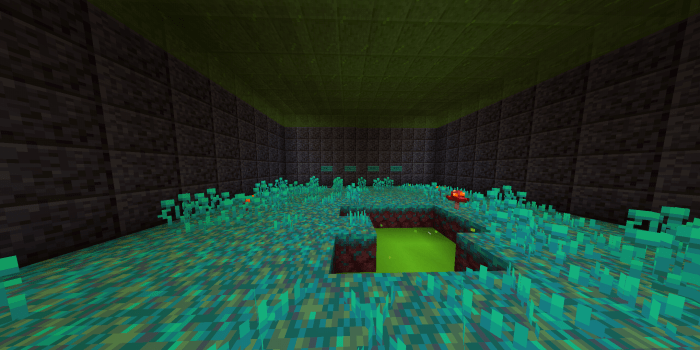 To choose your player number you must stand on the pressure plate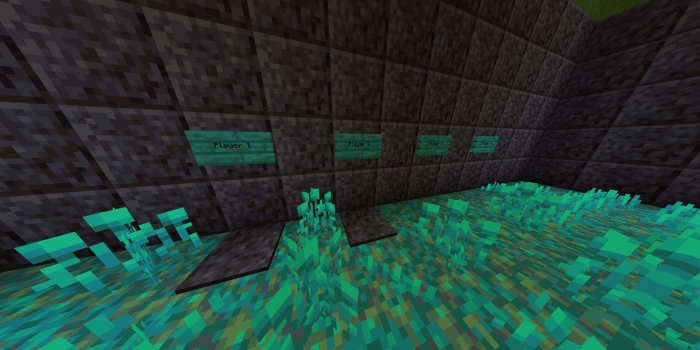 When you choose you will be sent to this place, here you will choose with your friends the race track they want to play. It is important that before selecting a track all players have selected a player number. Otherwise you will not be able to play the race.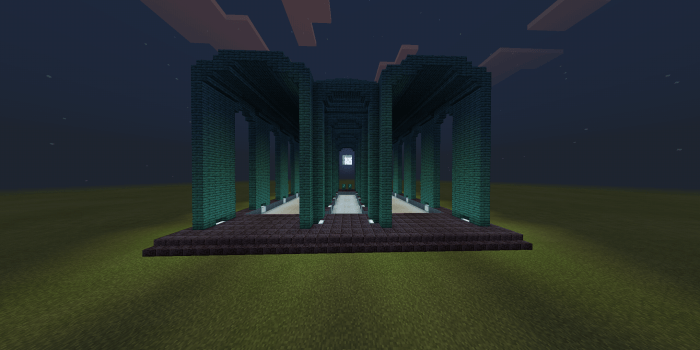 The tracks available at this time are:
-Toxic factory
-Fast mines
When they choose they will be sent to the go-kart selector
In this case I will show "toxic factory" images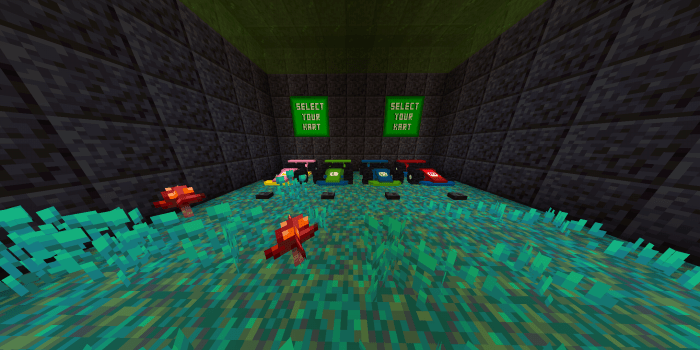 Each player must choose their kart. Once they do, they'll be sent to the track. Once everyone has chosen, they will have 10 seconds to get in their car before the race begins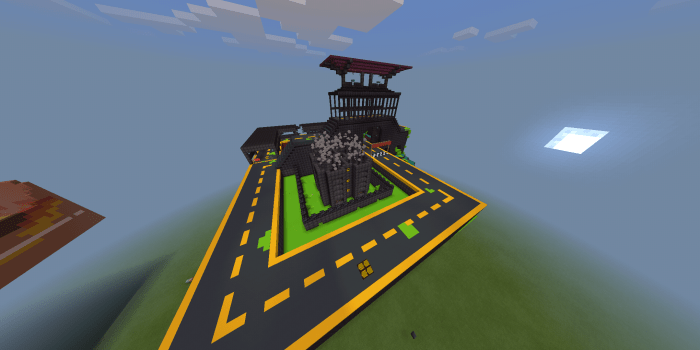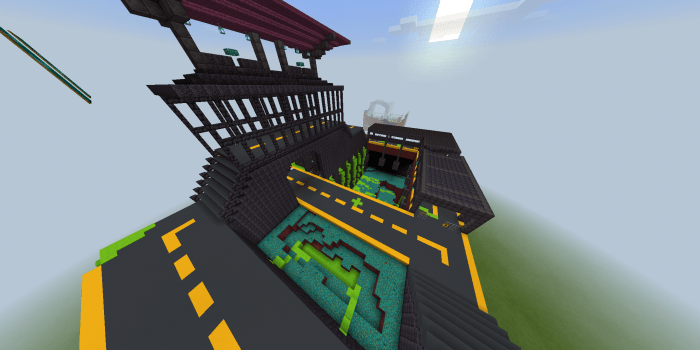 The toxic factory has a total of 5 laps, each player's laps will appear on a sign on the right side of the screen.
As players finish the race they will be sent to a place where they can watch their friends play until they all finish: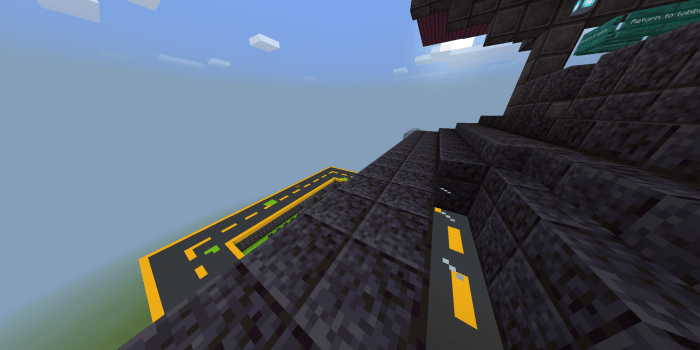 There is this button to go back to the track selector and play another race.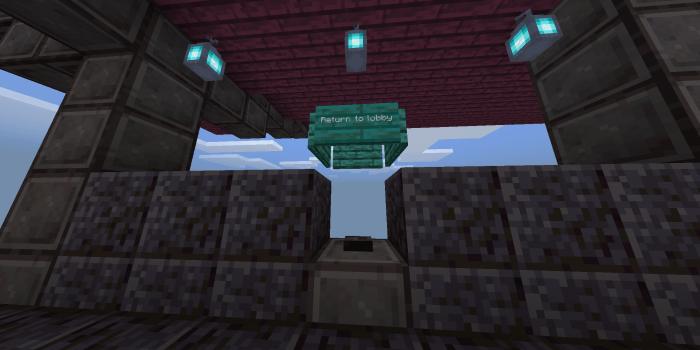 Here are some photos from the second race track: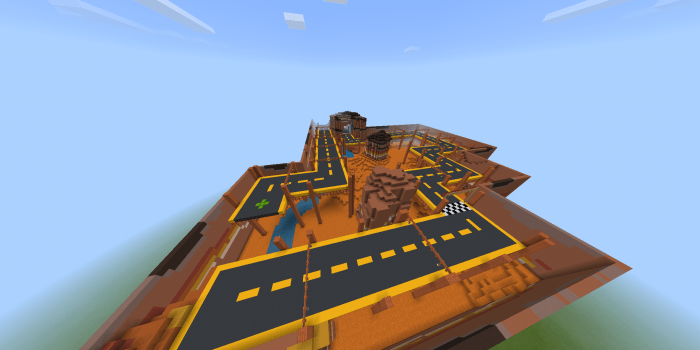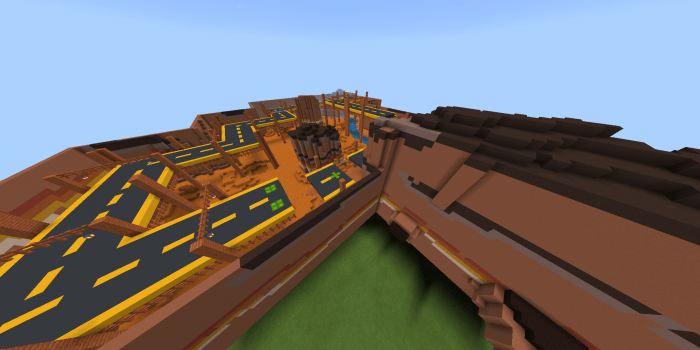 Important:

If you use my map to create content, place my post link and not the direct links. Otherwise, you may have copyright issues.
Steps to follow to successfully install the map
Once you have downloaded all the necessary files (.zip or .mcworld) (mcpack) (addon). You'll need to follow these steps:
-Install the map
-Install texture packs
-Install the addon
-Go to map settings
-Activate both texture packs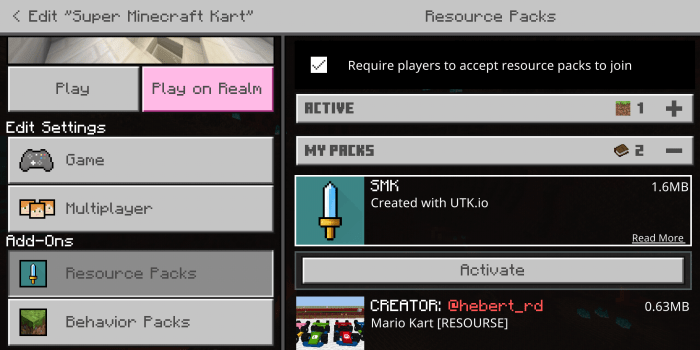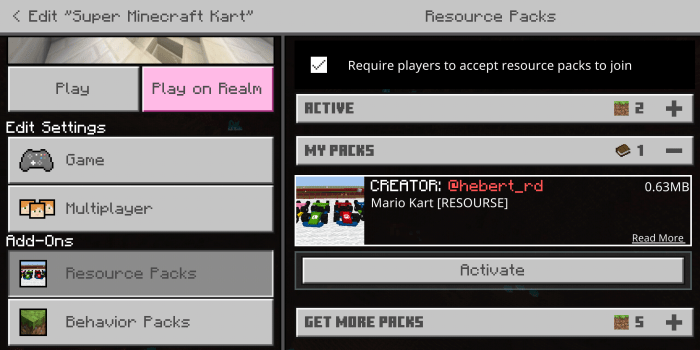 Once this is done, it should look like this: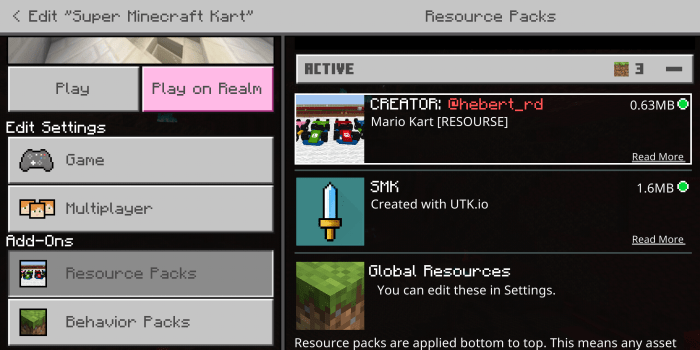 -Activate the addon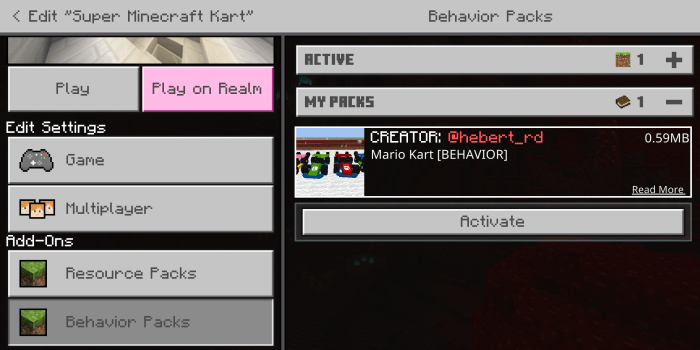 If you receive a warning sign, you should click on "continue"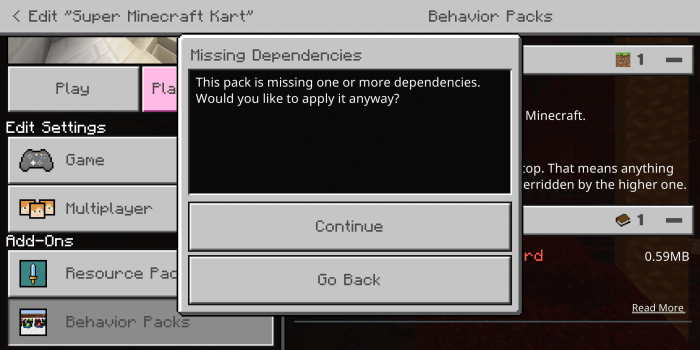 Once this is done, it should look like this: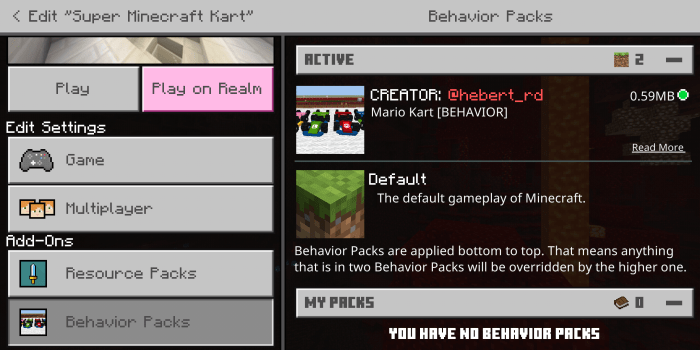 Now if you click on "play"
Important clarification
The addon was NOT created by me. I've created a map that works with that add-on. ALL ADDON CREDITS BELONG TO HERBERT RD. I will not give a download link of mine from your creation. To download this add-on you must follow the link of your publication that is placed in the download sector of this map
-Added installation description
-Changed the Old profile picture to one that shows more of the map
-The map description was tweaked and a little clarification was added for content creators
-Fixed the typographical error of the title, thanks to FlaviusFire for reporting it
The following changes were made in version 1.0.2:
--Completely modified the command system that checks the laps and completion of races on all tracks
Thanks to this, two important bugs have been fixed. The first caused the players to finish the race a lap earlier. The second occurred when two players passed the finish line at the same time, giving them 2 laps instead of 1
Both errors were resolved
-Updated maps that appear in the race track selector
-Aesthetic modifications were made to the track selector
-At the beginning of the map a new room was created to check if the texture pack was installed correctly
-Two npcs were added to the beginning of the map that provide additional information
-Fixed two bugs that caused players to appear in "Toxic factory" when playing "Fast mines" when choosing their car
-Added a system that detects the number of players and allows the map to not be unconfigured when connecting/disconnecting players
Minor bugs were also fixed and some irrelevant details were added for this patch note
Finally, the download links have been updated
Removed "enable notifications" permission from download links. Sorry for the inconvenience
Installation
-Click on "Free access"

-Click on "Discover interesting articles"
-Wait 10 seconds and click "Continue"
-You will be able to download the map. Sorry not to offer direct downloads but in my situation this alternative really helps me a lot, I hope you know how to understand me and thank you very much for the support 💜
Downloads
Supported Minecraft versions
1.16