Have you ever wondered about exploring the big blue sky? seeing the city lights in the night time. what could be better? that's one of the best things to do, to keep you calm, and see this beautiful world. but, how will you do that? well, with Superman Addon, you can access the Sky with FLY & INFINITY BOOST!
Features:
1. Invisible Elytra, so it looks like you're actually flying! and with a Jump Boost for start.
2. Infinity Fly Boost! yes, the boost will alway in your last hot bar, and use right click / long press will trigger the boost for you to travel!
Upcoming Features
Since this is a beta version, i will drop here some features i may add.
1. Laser Eyes for Superman
2. Capes
Note: for 1.11, please turn on Experimental Gameplay. if it doesn't work, try agian on other world!
for 1.12, you don't have to turn on Experimental Gameplay.
Some pictures i took in the sky of Audia City: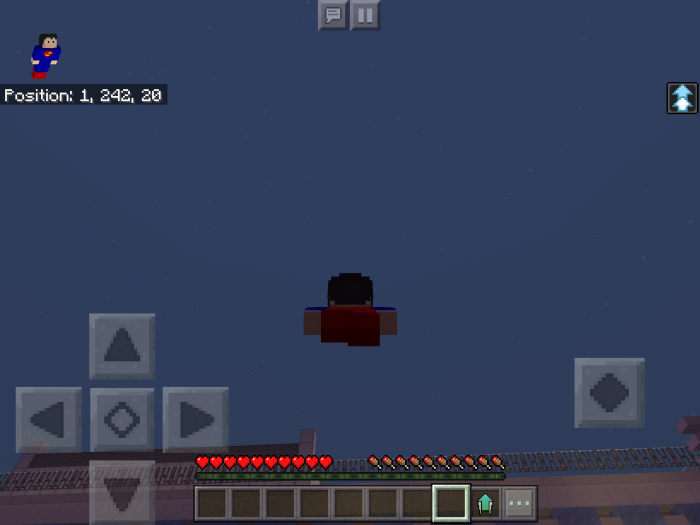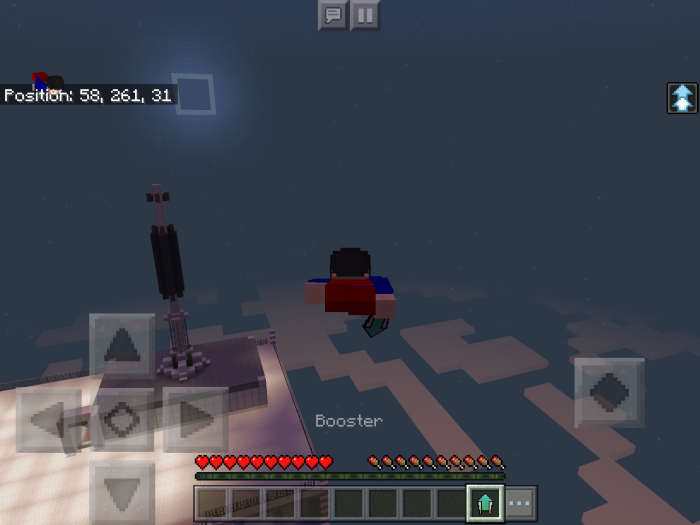 Installation
Please use this add-on installation guide to help you install this mod. This is a must watch if you don't know how to navigate ads and install add-ons into Minecraft PE. 
Downloads
Supported Minecraft versions
1.11
1.12
1.13 (beta)