Always wanted to live in a castle, like the kings and queens? Wanted to play survival, but with grandeur and royalty? this map has got everything you wanted, and more!
Welcome to survival Castle!
This is a survival world, where you can earn achievements (and ofc Xbox points too!), without breaking a sweat!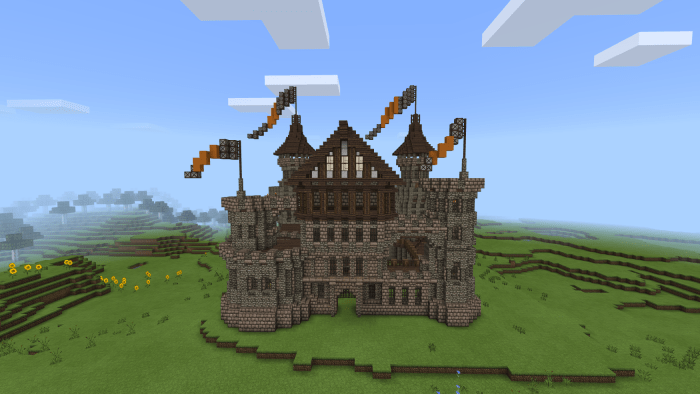 A grand, majestic castle for you to live in!
Features:
1) Secure, automatic gates to the entrance of the castle!
2) An inbuilt nether portal and an end portal!
3) Crafting and storage area!
4) Enchanting Room! (with free XP and lapis dispensers)
5) A bedroom with armor showcases!
6) A kitchen
7) Brewing Station (with all items required for brewing, which automatically refills itself!)
8) A stable, with six(6) fully equipped horses! (saddle and diamond armor)
Without further ado, let's see how it all looks like, shall we?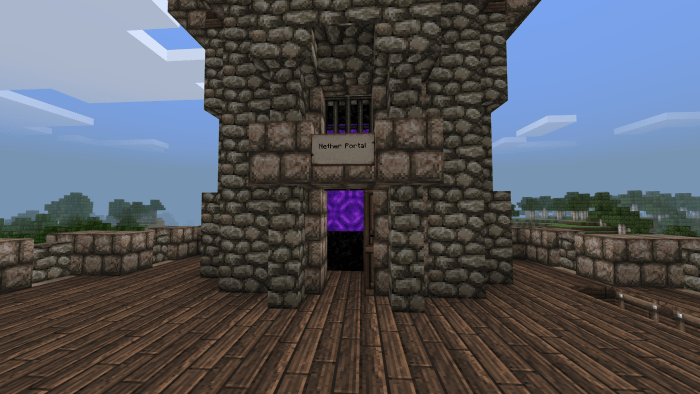 Nether portal room!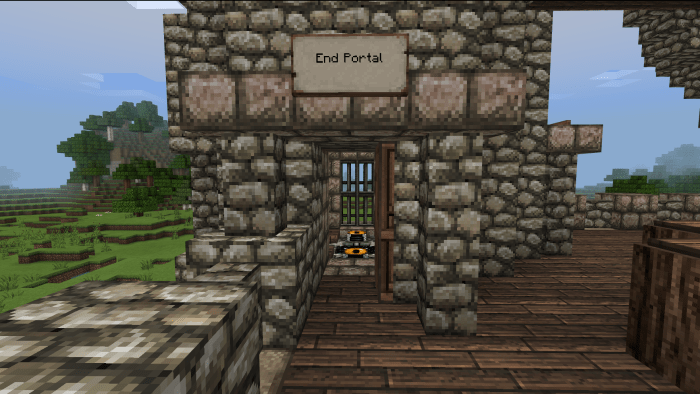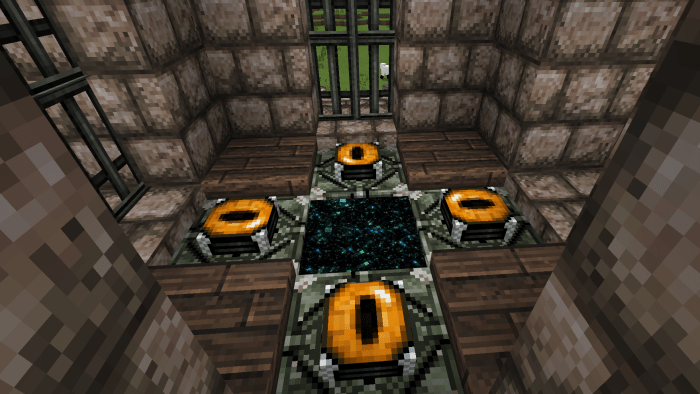 End portal room!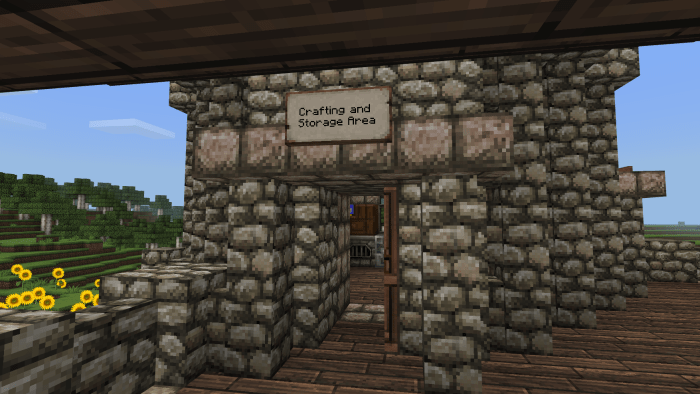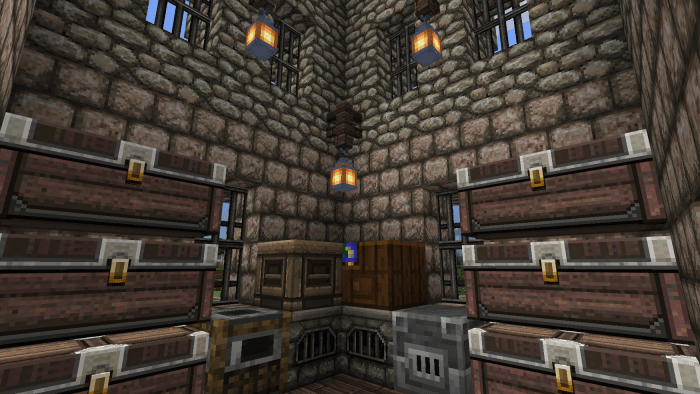 Crafting and Storage area!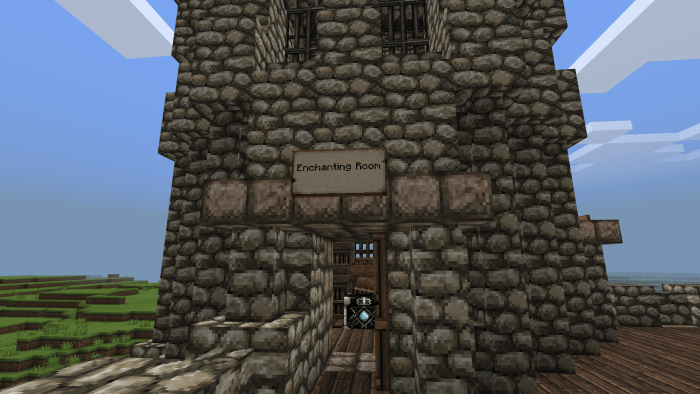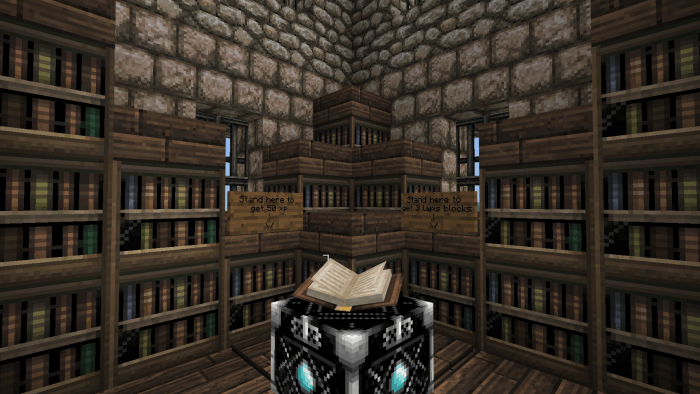 Enchanting room, with XP and lapis block dispensers! (just stand on respective pressure plates)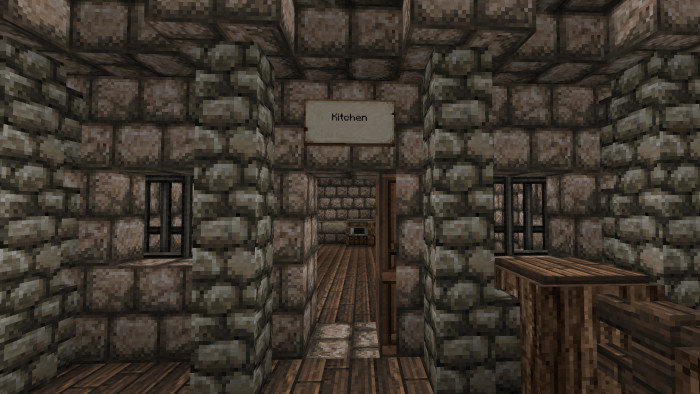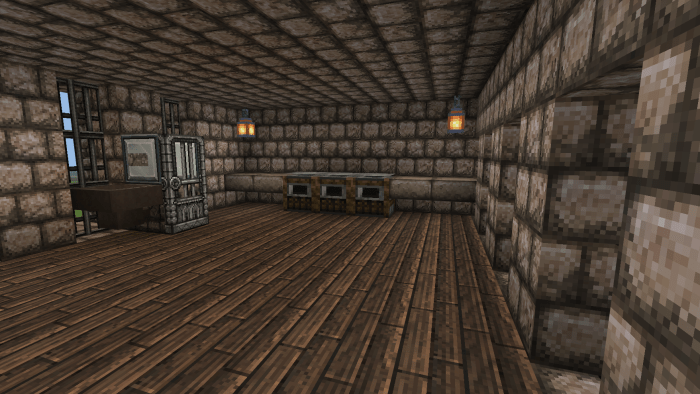 the kitchen!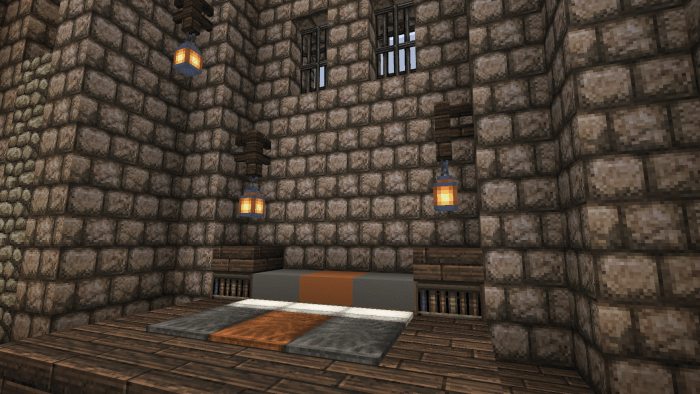 Bedroom!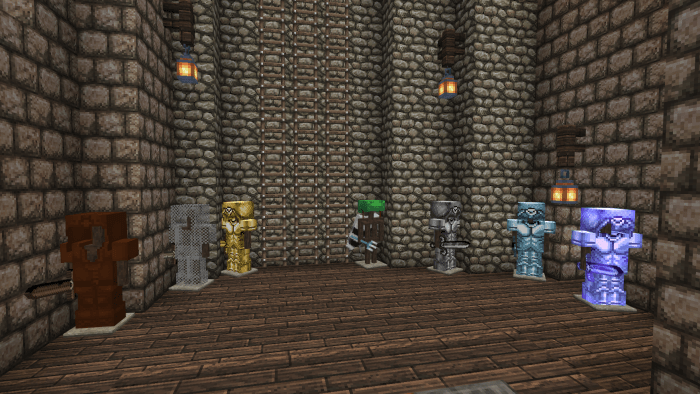 the armor showcases in the bedroom! (they look cooler when u download and play on the world!)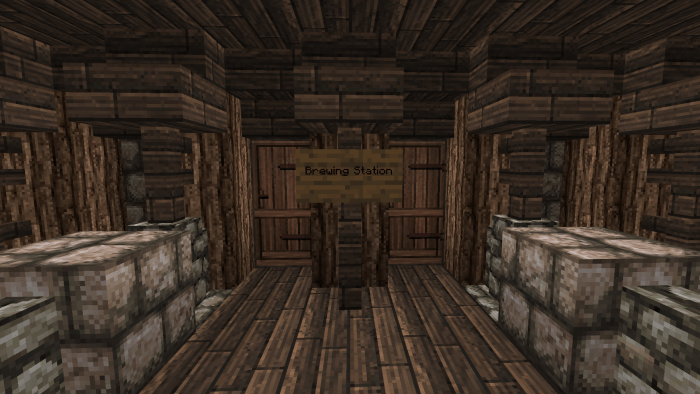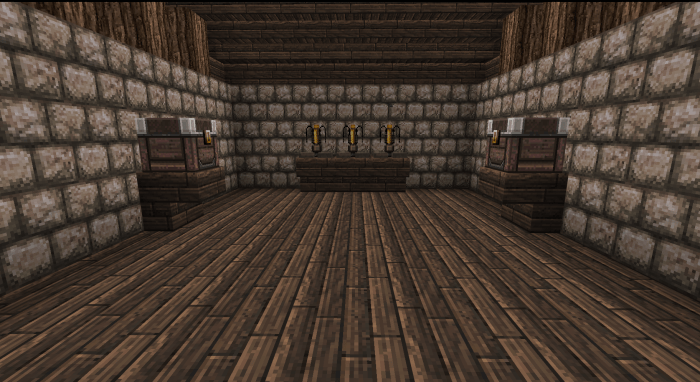 And finally, the brewing station! (the two chests have all items you need to brew, and they get refilled every 5 secs!)
Other Features:
1) Keep Inventory is on! never lose your stuff!
2) Mob Griefing is off! Creepers cant blow up your beautiful castle!
Credits:
Texture Pack used: John Smith Legacy [32x]
Creator: Glowstrontium (original PC pack)
Ported by: ZephaniahNoah, Twitter Account
(that's just a tutorial, it took me like 3.5-4 hrs to build this from the tutorial :/)
Edit:
Thanks to UFreakinxD and DTechGamer, a few bugs and issues had been identified, and corrected. Get the new V2 of the map, and enjoy survival, in style!
Note:
1) If you review this map, please leave a link to this MCPEDL page. don't use any other links.
2) P.S.- the ender dragon has not been killed, so there is no way to come back from the end without dying. if you want to come back to the overworld without jumping into the void (in case you went there just to kill endermen and collect ender pearls), you will have to take an end portal block from the chest (near the end portal) before you hop into the portal.
Hit a Snag? Found out bugs/errors?
you can contact me here:
Discord: Arshle#5519
Instagram: arshle_
Twitter: arshle_
Friend me on Xbox app: Arshle
Check out my other MCPEDL stuff and subscribe to get informed about latest posts!
What's new (V2):

1) fixed an issue with taking off armor
2) changed enchants on armor, and added other op stuff
3) fixed a bug with the bottles chest in brewing station not refilling
4) Squished a few other minor bugs

Installation
Click on the link.
Wait 5 seconds and click "Skip ads"
If the page that pops up says "allow notifications",

don't allow it

and just wait it out. it should eventually redirect to MediaFire
After reaching the MediaFire, click "Download"

Downloads
Supported Minecraft versions
1.14