Hello ….
We didn't expect that our map "space station survival" would be liked by people, that's why we completely updated this map ….
thank you for downloading our map "space station survival"
Okay..
Descriptions:
what's new in this update? …

A survival map with a space theme, protect your space base from evil aliens … enlarge your base and survive with the aim of beating Ender Dragon in the darkness of outer space !!.
1.Loby Update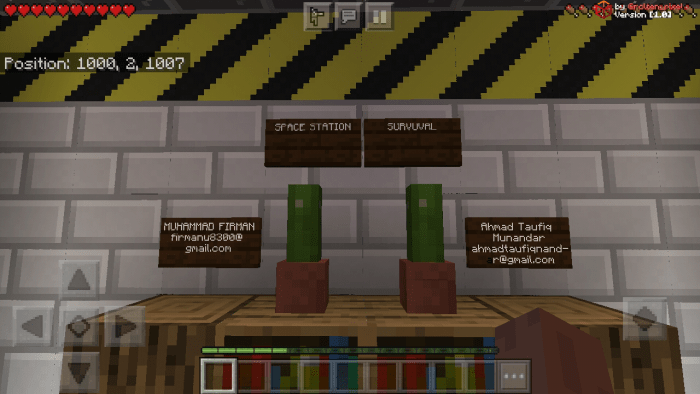 The help book is now available in both English and Indonesian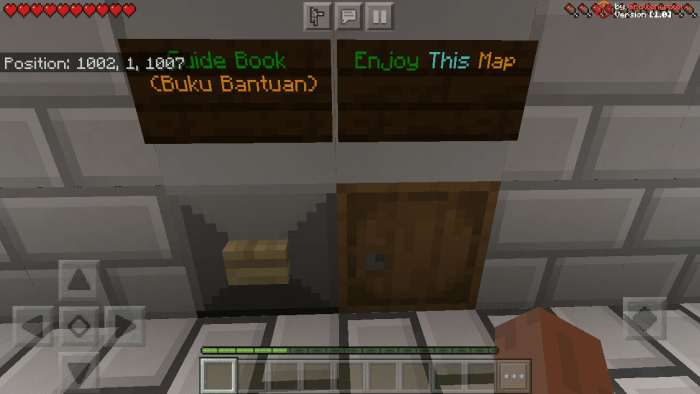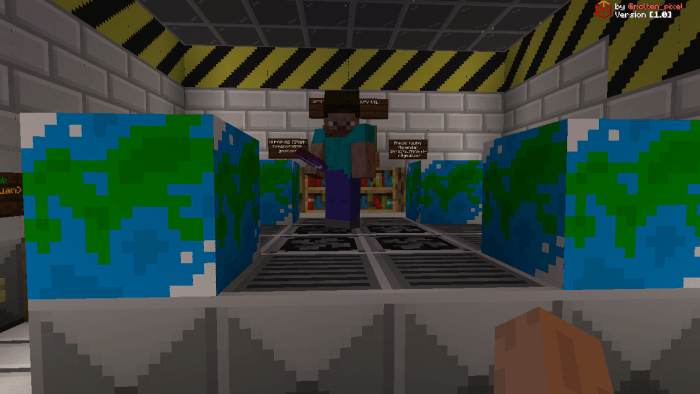 2.Lucky crate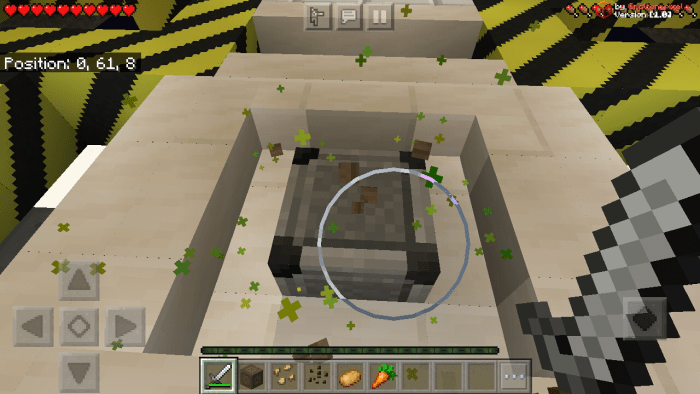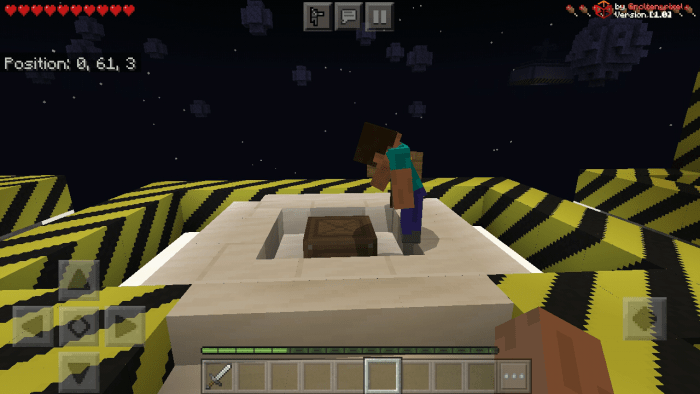 3.Shop Updates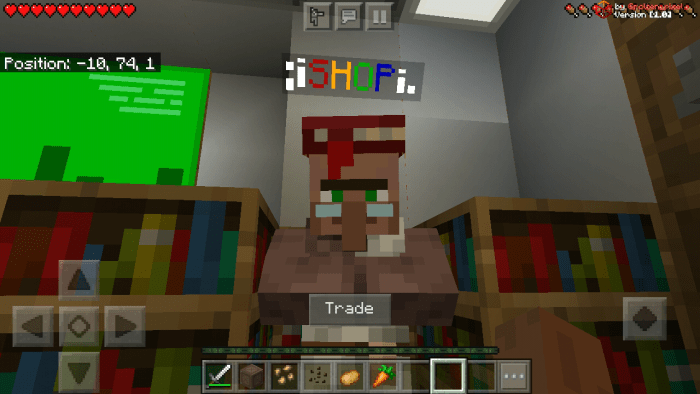 4.We added some items in the shop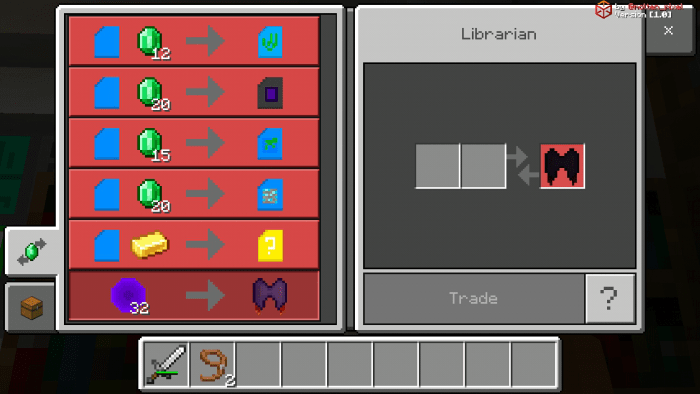 5.Earth core, Space core and Mytic Core item collection
*Now space core has a function

6.Bundle Shop
Buy Green Planks, Blue Planks and Black Planks and place them in their respective places and discover magic
*The bundle shop has been updated and enlarged, now you can buy mining materials here
*You can buy necessities to go to the overworld here.such as end portals and others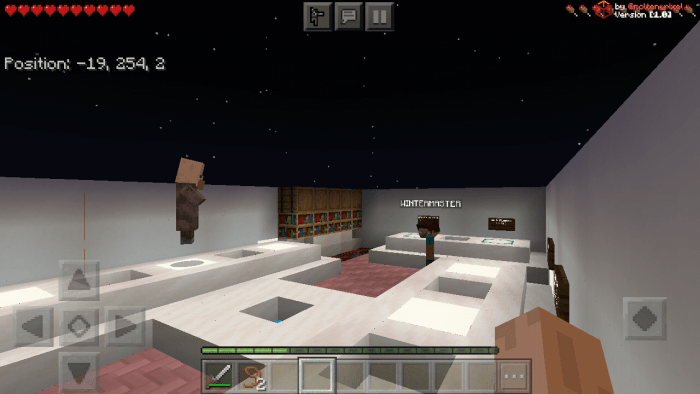 7.Build Farm in outer space and build life there …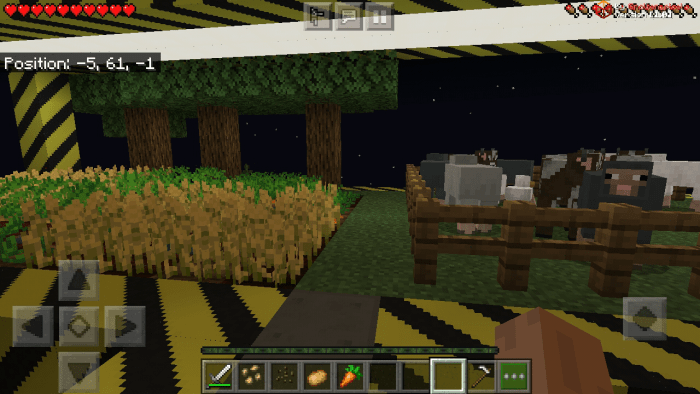 8.Updated some textures and now the space core is functional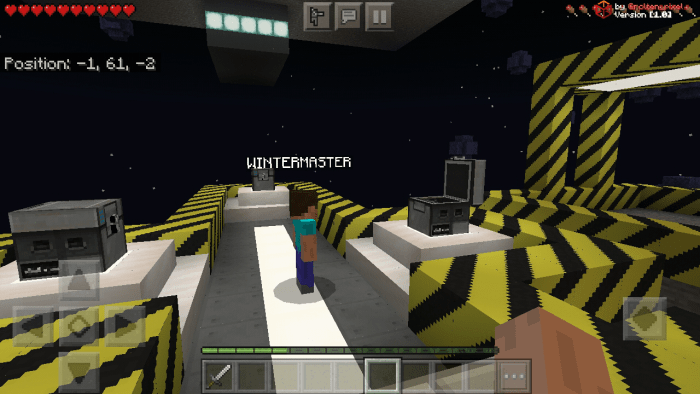 9.jetpack landing spots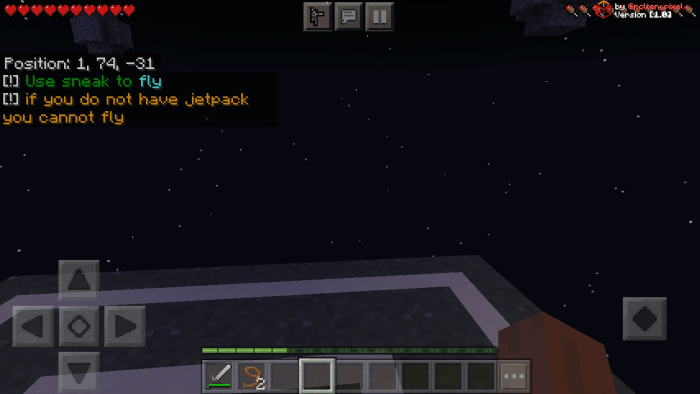 *You can buy a jetpack at the shop with a space core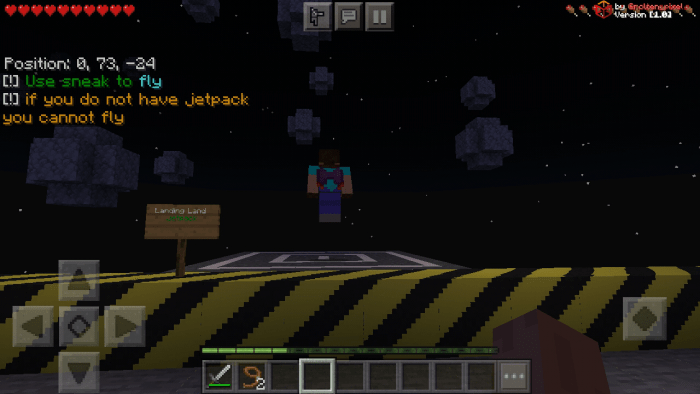 10.And attack the evil aliens and protect your space base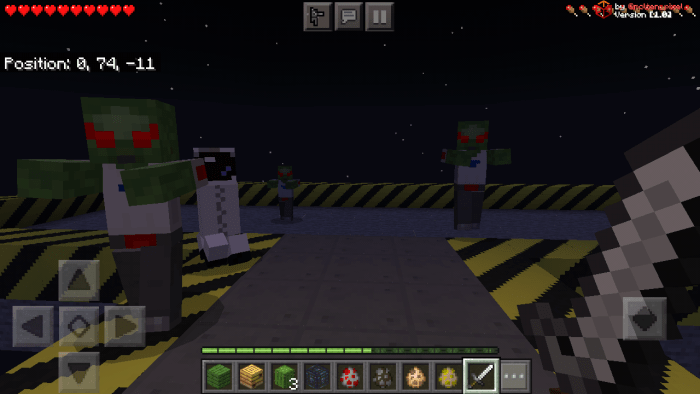 11.The initial package is available now playing survival is easier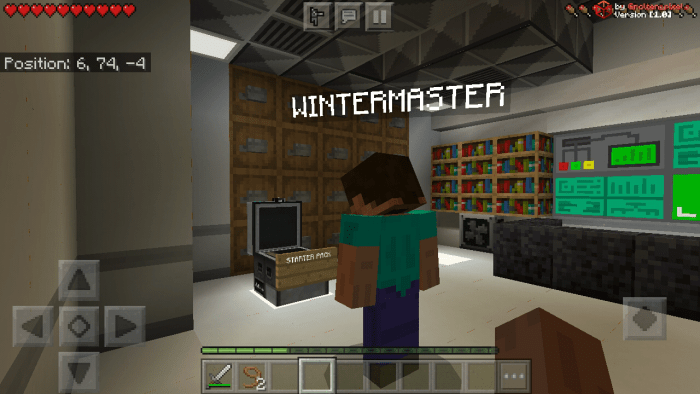 12.watch out! asteroids surround your base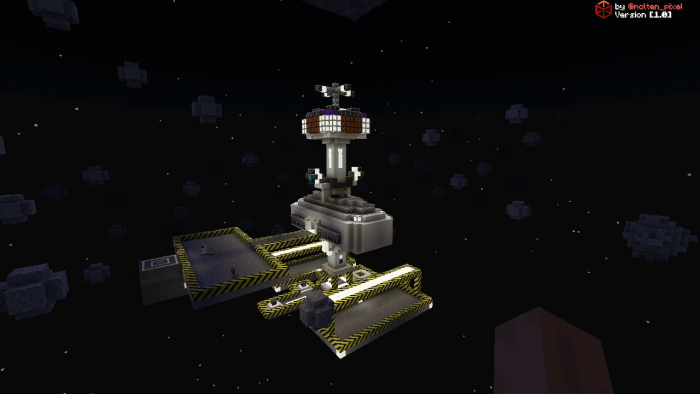 13.Wow, inside the asteroid there is mining material, dig to get it, sometimes you will find a hidden dungeon or treasure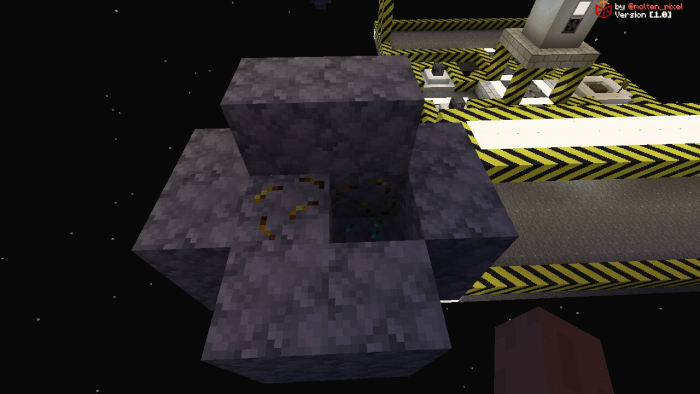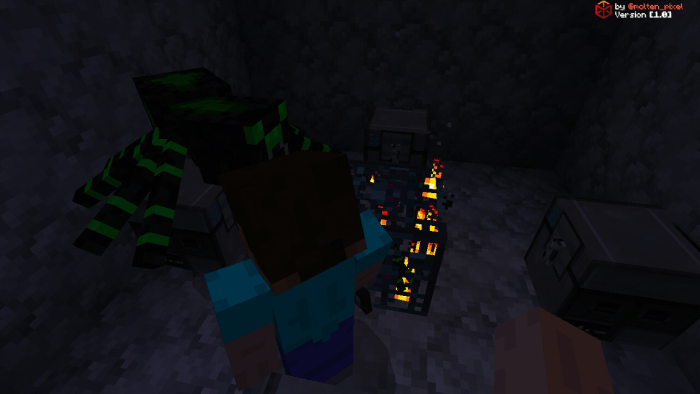 14.wow there is a village in outer space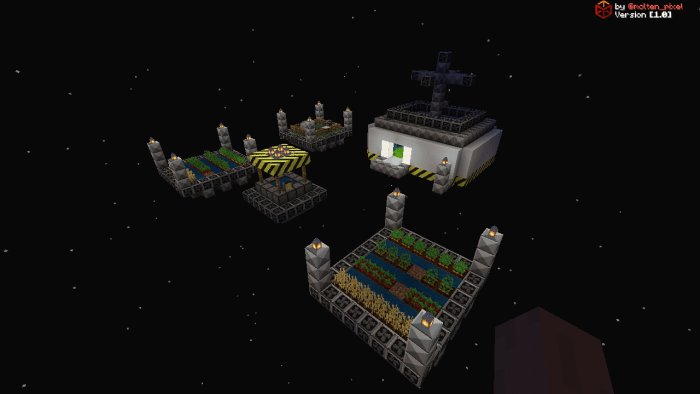 15.Skeleton update, now it looks cooler 😄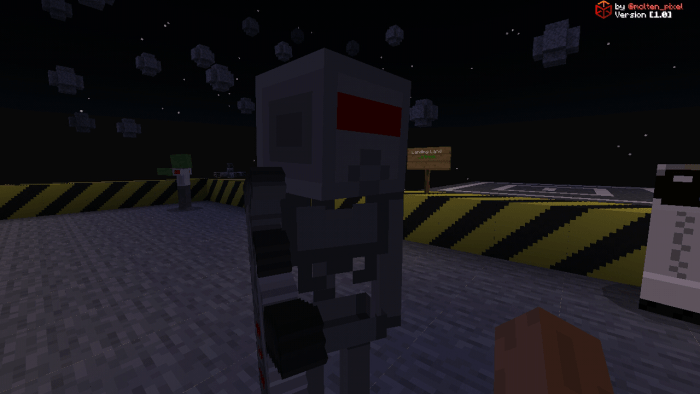 wow, so many have been updated in this version, let's download and share with your friends …
thanks for downloading ….
Don't forget to watch this video … and don't forget to like and subscribe to support us in making a better map
Trailer update to this version
This Map is Supported by several Add-ons
if you need help please send us an email [email protected] or [email protected]
Thank you for downloading, don't forget to write a comment and share okay…
BIG UPDATE
Loby updates & Guide Book
Tekstures Update
Shop & initial package
Bundle Shop Updates
JetPack
Asteroid
Dungeon and village
Add some tags and replace the Featured image
BIG UPDATE
Loby updates & Guide Book
Tekstures Update
Shop & initial package
Bundle Shop Updates
JetPack
Asteroid
Dungeon and village
Add the WINTERMASTER application, let's download it
Add some tags and replace the Featured image
BIG UPDATE
Loby updates

Guide Book
Tekstures Update
Shop
initial package
Bundle Shop Updates
JetPack
Asteroid
Dungeon and village
Add the WINTERMASTER application, let's download it
BIG UPDATE
Loby updates
Guide Book
Tekstures Update
Shop
initial package
Bundle Shop Updates
JetPack
Asteroid
Dungeon and village
BIG UPDATE
Loby updates
Guide Book
Tekstures Update
Shop
initial package
Bundle Shop Updates
JetPack
Asteroid
Dungeon and village
-Added a video tutorial for this map but in Indonesian :)
-Little Editing :)
-Added a video trailler for next update
-Added a video tutorial for this map but in Indonesian :)
-Little Editing :)
-Help is available on this site in English :)
-Added and improved screenshots and descriptions :)
-Our support link is available
-Help links and suggestions are available
-Help is available on this site in English :)
-Added and improved screenshots and descriptions :)
-Our support link is available
-Help is available on this site in English :)
-Added and improved screenshots and descriptions :)
-Bantuan tersedia dilaman ini dalam bahasa inggris
-Penambahan dan penyempurnaan Screenshoot dan deskripsi
-Added help book
-Additional English Language Although not Everything Changed
Installation
Downloads
Supported Minecraft versions
1.16