Hello...
We have finally released the latest version of this map space station survival. in this update, we added many new features.
Okay..
Descriptions
A survival map with a space theme, protect your space base from evil aliens ... enlarge your base and survive with the aim of beating Ender Dragon in the darkness of outer space !!.

Space Station Survival
1. Lobby update and credit room added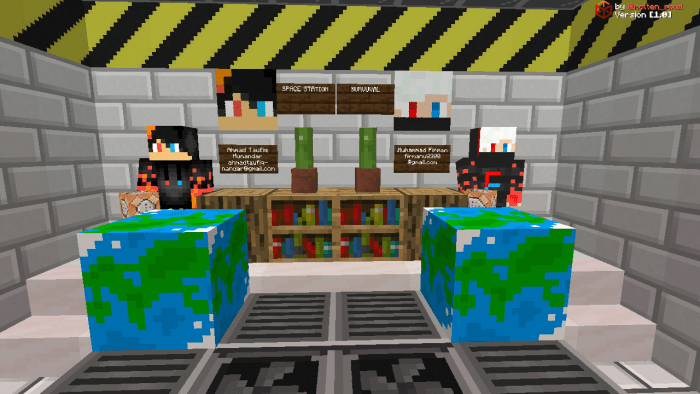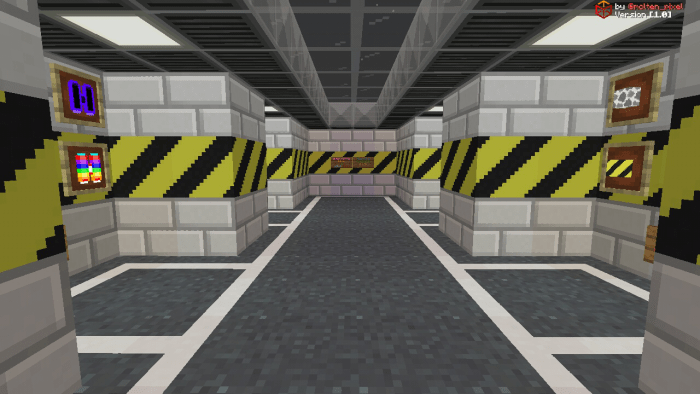 We added our minecraft characters in the loby and added a few details about the addons used in this map and we have fixed the email posts in the loby.
2. New Base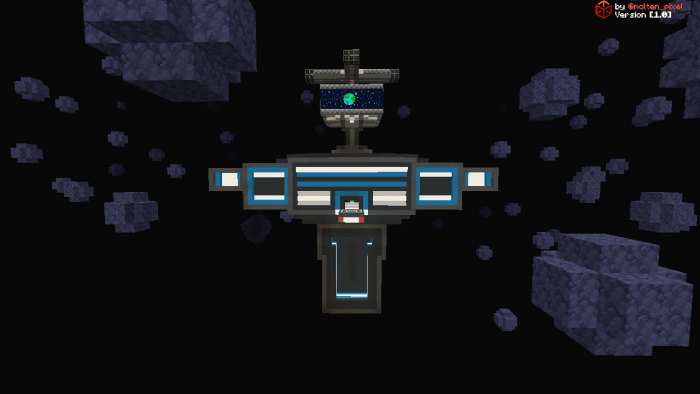 Base is the main thing where you run survival here and get resources from here.
We changed almost all parts of the old base with the new one.
3. Lower Control Room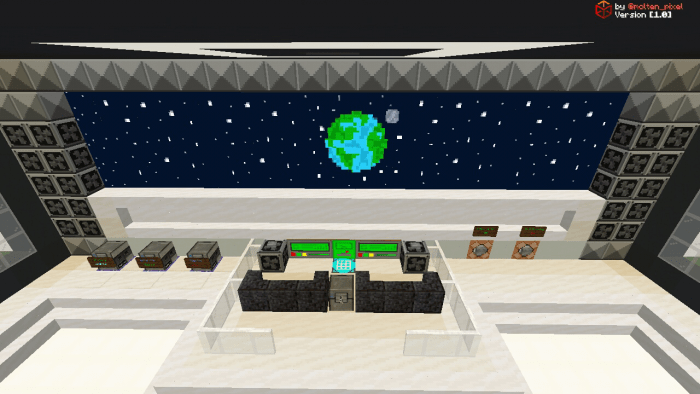 We added useful features such as maintaining inventory and you can easily collect space cores, earth cores and mytic cores there.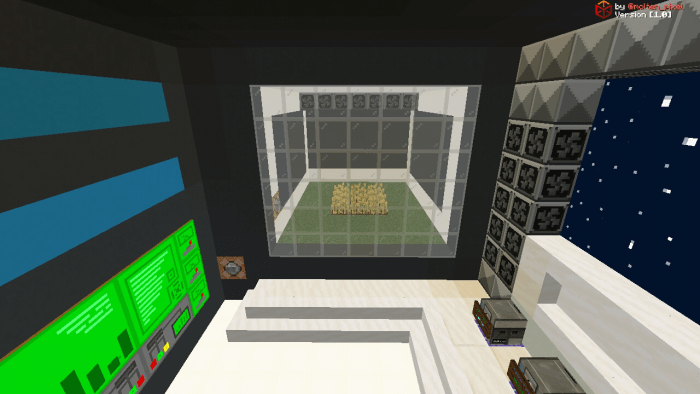 Besides, there is a room that can be used for farming and raising livestock.
4. Upper Control Room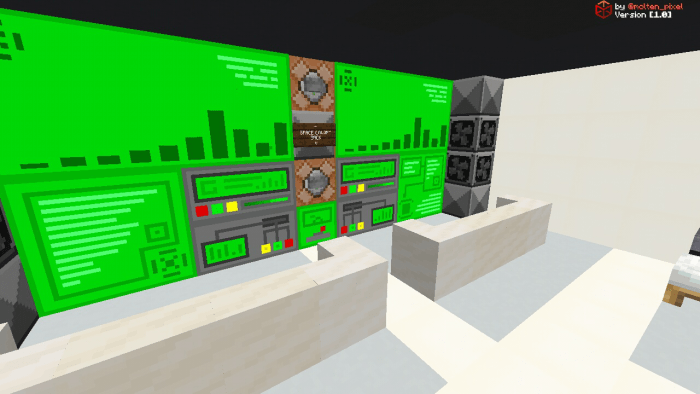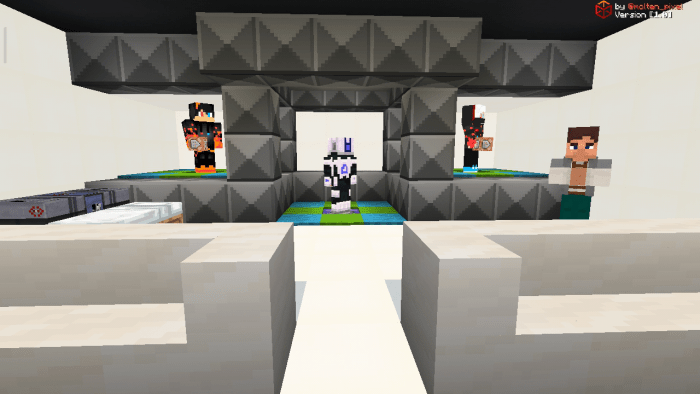 There you can buy things and play minigames, you can also go to your space colony and build something there.
5. Laboratory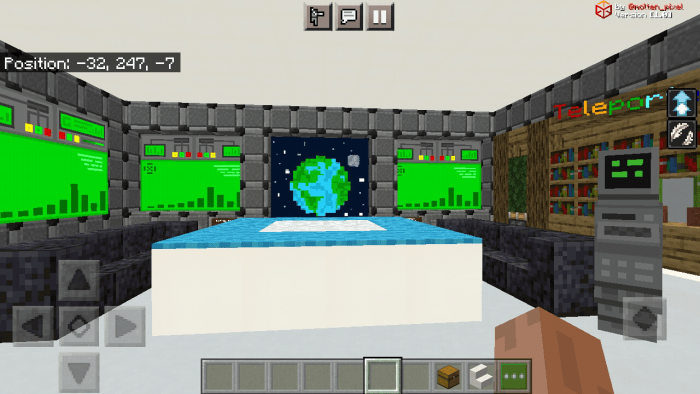 We added this feature to make it easier to survive.
Here you can get valuable materials such as iron to netherite by leveling up, and activating the portal by leveling up to the active level.
6. Material Generator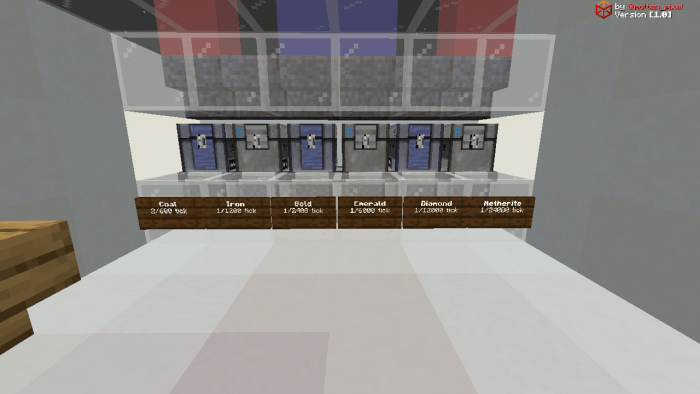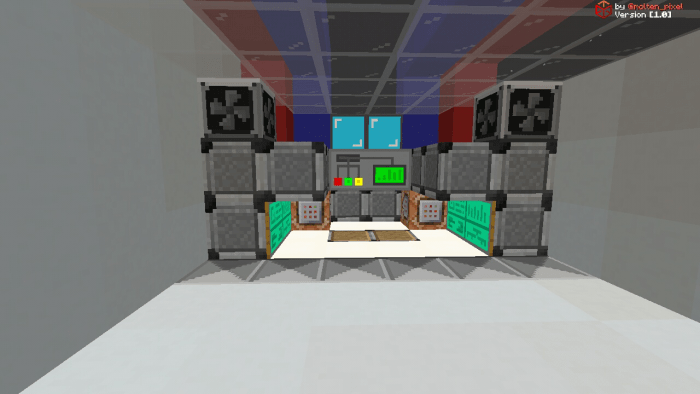 Here you can get important items such as iron, gold, emerald, diamond and netherite by raising the machine level using 2 earth activator blocks for each level.
7. Portal Room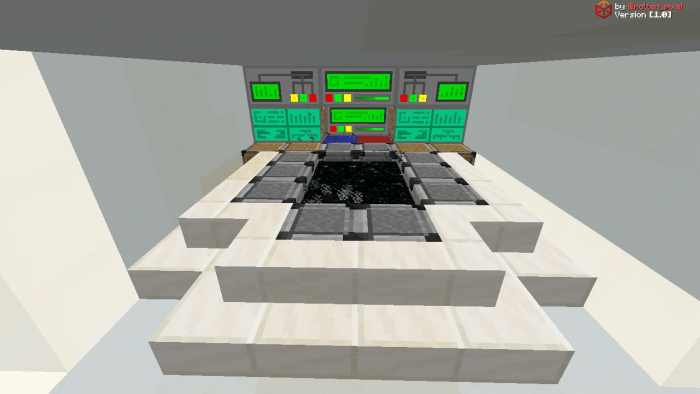 In the previous version we have not added a portal so players cannot end their game.
Therefore we add it
You can activate the portal by increasing the level from inactive - standby - active using the portal activator block as much as 1 for each level.
8. Bundle shop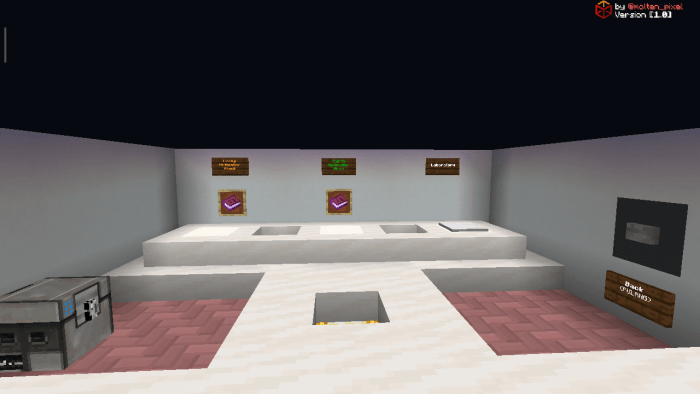 You can get spawn eggs and other items from here using an earth activator block and using a random activator block.
9. Lucky Crate Room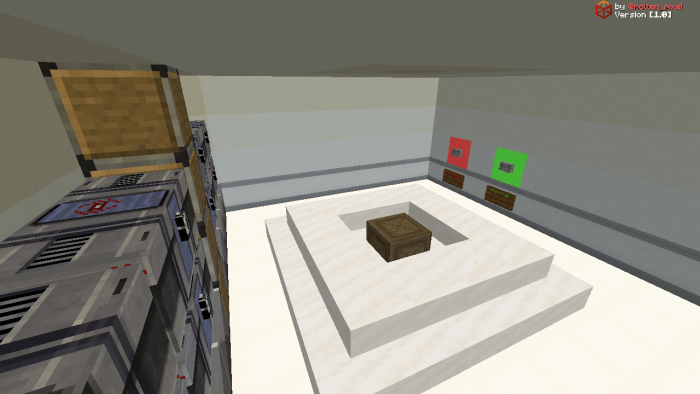 You can get random items and some files. If you are lucky you can get lucky files, you can also exchange crate blocks at the shop with wood.
10. Asteroids
Here you can mine asteroids And get valuable materials
11. Dungeon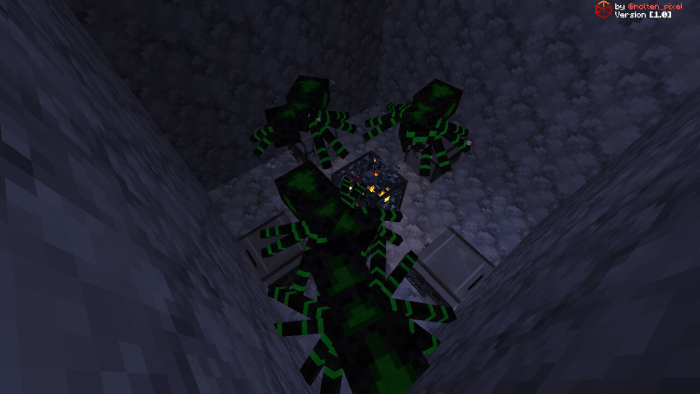 Common dungeons are found on large asteroids and in them there are rooms.
12. Space Colony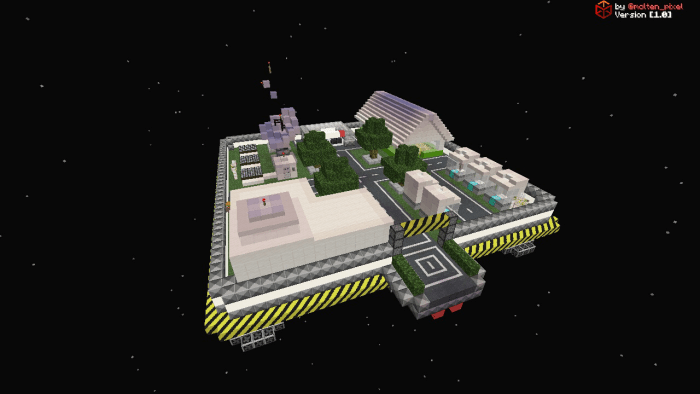 A human space colony they survive there, like farming. You can find good loot here.
13. Your Space Colony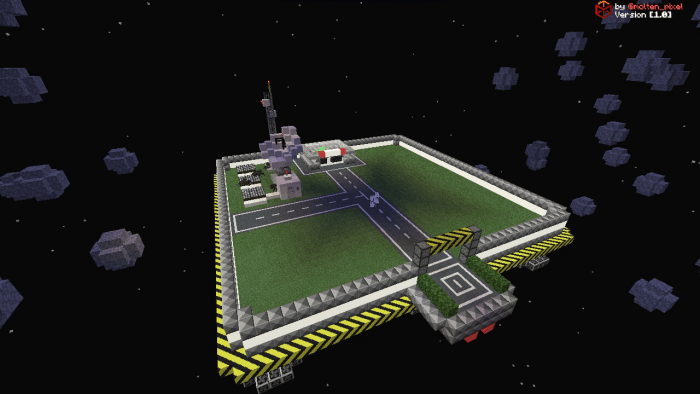 Do you need a large area of ​​land? We provide it for you. You can build however you like and you can also get decorative blocks for free!
14.Minigame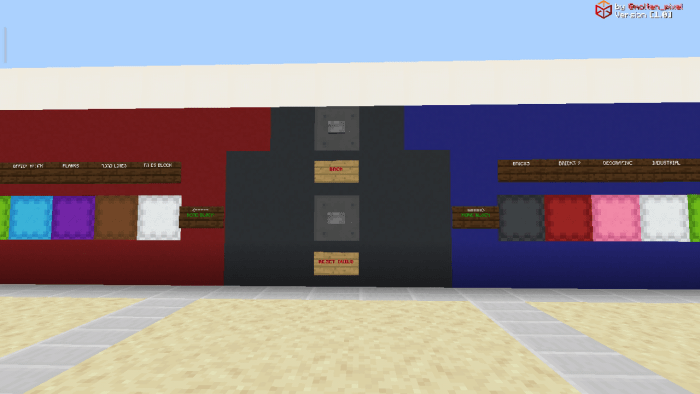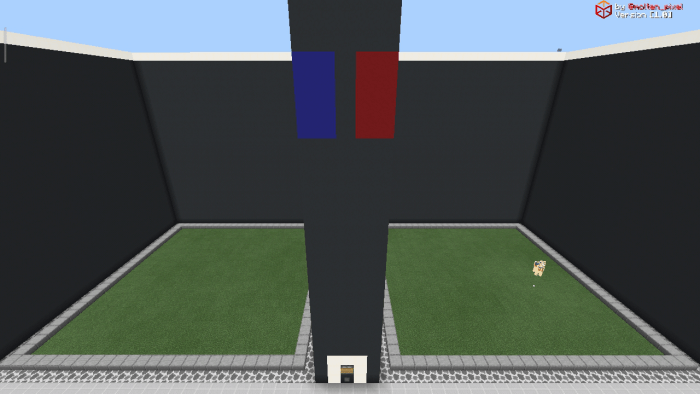 We are building a new minigame where we add vuild battles now that you and your friends can have a battle against build prowess.
Description of new items and mobs
● Earth core item

You can exchange it at the shop to exchange it for an earth file
● Space core item

With this item you can buy a jetpack at the shop
● Mytic orb item

This one is a very mysterious item, this item can be exchanged into a Dimension file. You can also make or buy "Mysterious Water From The Moon" with this.
● Empty File

You can get very important items by destroying the lucky crate
● Lucky files

You can get it via a drop from a lucky crate or by buying it through a shop, this item can also be exchanged for a random activator block, the block functions to be exchanged in the bundle shop to get random items
● Earth files

This item can be obtained by exchanging it at the shop, this item functions to be exchanged for an earth activator block
● Dimension file

This item can be obtained by exchanging it at the shop, this item functions to be exchanged for a portal activator block
● Earth Activator Block

This block is useful for exchanging in the bundle shop and for leveling up to get rare materials in the Laboratory such as iron, gold, emerald, diamond and even netherite by increasing the level using 2 Earth Activator Blocks for each level.
● Portal Activator Block

function to activate the portal requires 1 portal Activator Block for each level, there are three levels needed to activate the portal
● Random Activator Block

You can use it in the bundle shop to get 2-3 times more random items.
● Mech Armor




Sophisticated armor designed for use in outer space you can buy it at the shop. (GIVES SLOW FALLING AND JUMP BOOST EFFECTS)
● Mysterious Water From The Moon

The water from this moon holds a mystery, when someone drinks it it will be very strong, even this item is more powerful than the enchanted golden apple .. try .. one, you can get it through the shop.
● Monster Mech Spider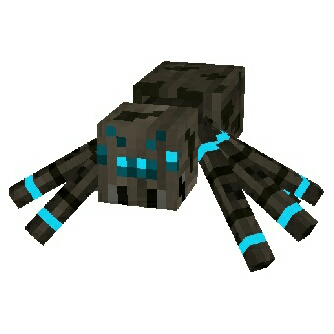 This monster resembles a spider, when this monster attacks you will get a slow effect.
● Unknown Box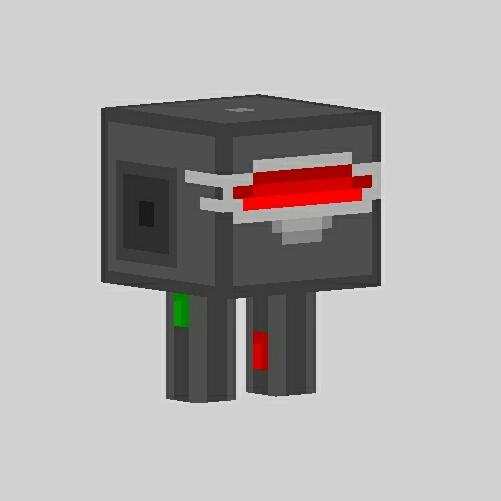 A robot that has a shape almost like among us, he can attack you but calmly he is very slow in walking.
* We actually added PvP and PvE here but due to a problem we didn't continue. Maybe for the next update?
Thanks For Downloading and
Enjoy This Map..
This Map is Supported by several Add-ons

if you need help please send us an email [email protected] or [email protected]
Thank you for downloading, Don't forget to support us by pressing the subscribe button on our YouTube channel,and share this map :)
WINTERMASTER GAMING
write a comment and share okay...
watch space station survival video :)
Select version for changelog:

Changelog
-Minor changes and improvements to the appearance
- Added Link Download .mcword (mediafire)
- Added Link For Feedback!

- Linkvertise link removed

- Semawur link removed :)

- Added descriptions for some items and mobs on this map.

- Changes to this version-new base-laboratory-space colony-minigame-and others

Installation
Add-on used on this map
🔺Need minecraft latest version +1.16.100
❗Need help or want to write feedback send via email or the link below
■ Feedback: https://forms.gle/xkb1fiBCbywVoyLLA