SurvivalPlus is an addon which aims to provide a better survival experience in Minecraft Pocket Edition. This is done by adding (or changing) functionalities which could be a default feature of the game but simply isn't. It's basically the creator's take on what makes a better survival world in Minecraft. So far it's quite basic in terms of features but it will most likely be updated soon.
Creator: sebastiantr8
Features
Equip shears and use in a cow to obtain leather. It's a kind of cruel way to treat an animal but maybe it's more ethical than killing it to get some leather.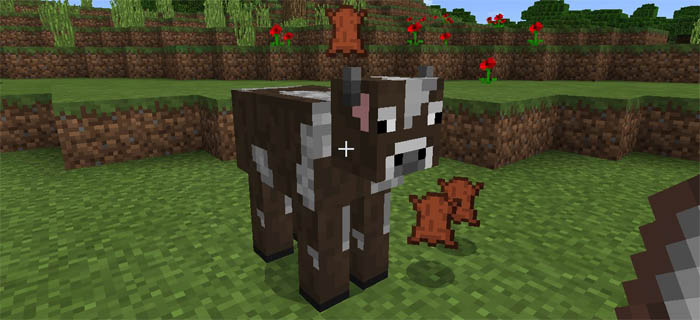 Wolves are now a little bit larger than before. As it's a little bit stronger it will now be able to carry one rider. If you attack a mob (or if you are being attacked by an animal) it will help kill that mob (or protect you against hostile ones).
Hold cooked mutton or raw mutton in your hand to control the direction.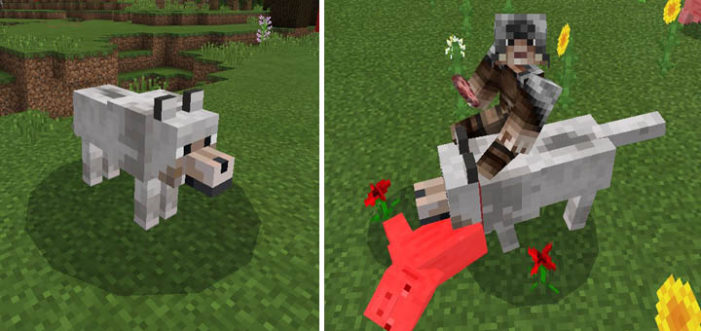 Even though you can now ride the wolf it still works just the same as before. For example, it will still protect you against danger such as this evil witch.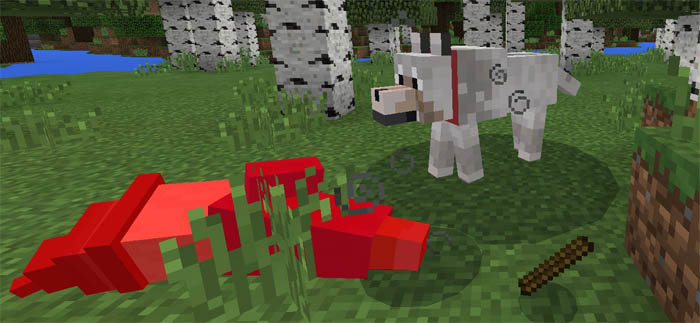 There are more features in store for this addon so please keep on your watch list!
Installation
iOS / Android / Windows 10 / Other?
1. Download behavior pack .mcpack
2. Apply behavior pack for a world in-game.
.ZIP File: