Well, that's… suspicious!
Discover the secrets of the new suspicious stew item which gives you a random potion effect upon consuming it with solvedDev's brand new "Suspicious Stew Addon"!
Getting Started
This addon replaces normal mushroom stew with the new suspicious stew item. In survival mode, suspicious stew can be crafted with the crafting recipe of the normal mushroom stew.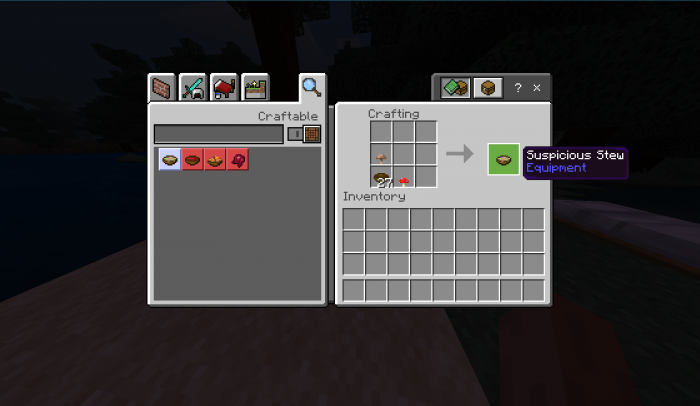 Consuming Suspicious Stew
In order to consume suspicious stew, you need to be in survival mode. If your hunger bar is partially empty, you can eat suspicious stew. You will get the random potion effect upon fully consuming it.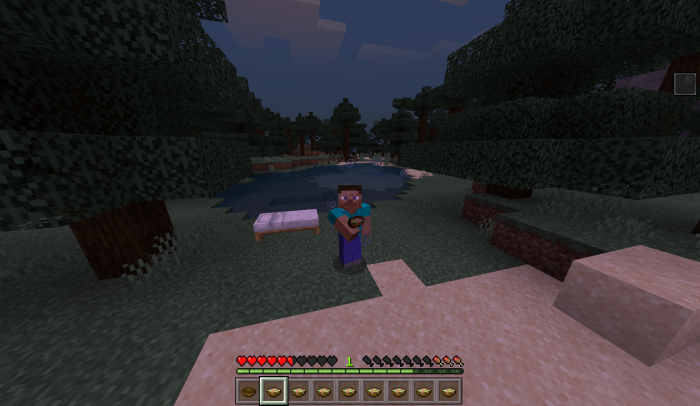 Technical Insight
This addon makes heavy use of the new behavior pack animations which were introduced in v1.10. They allow creators to execute commands, write MoLang expressions and trigger entity events all from within a behavior pack.
Depending on the Minecraft version you have installed, you may need to turn on experimental gameplay!
Installation
Upon applying the behavior pack to a world, the addon manages setting up the corresponding function files automatically! That makes the installation as easy as just applying behavior pack and resource pack to your world again.
Downloads
Supported Minecraft versions
1.10
1.11