This add-on adds boats with chest to your game! New swamp biome boats announced at Minecon 2019 biome vote. This boats spawn naturally in the swamp biome, with an attached chest. You can use this new boat with chest to carry your items!
Creator: Team Infinite Minds (Twitter Account), Jean Lucas (Twitter Account)
How does it work?
Boats with chest spawn naturally on swamp rivers, their chance of spawning is rare. You can also summon a swamp boat with the following command: /summon minecraft:boat ~ ~ ~ swamp_boat.
By having a chest in its back seat, the swamp boat only has one seat for carrying a player or some other mob. When broken, the swamp boat drop a simple oak boat. And the chest, if has any items in inventory, drops all items.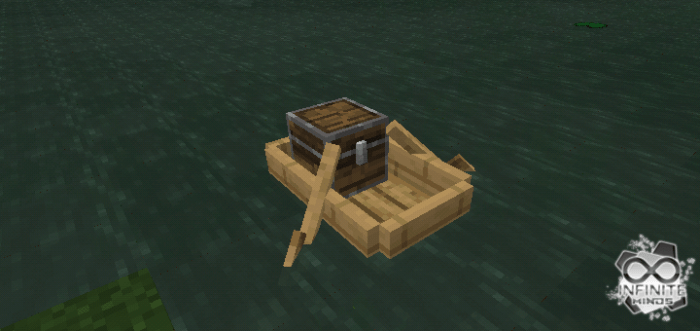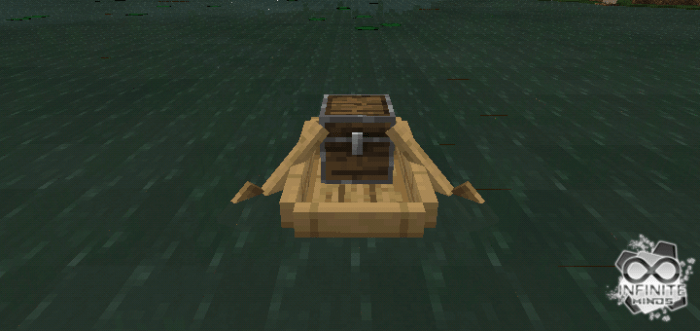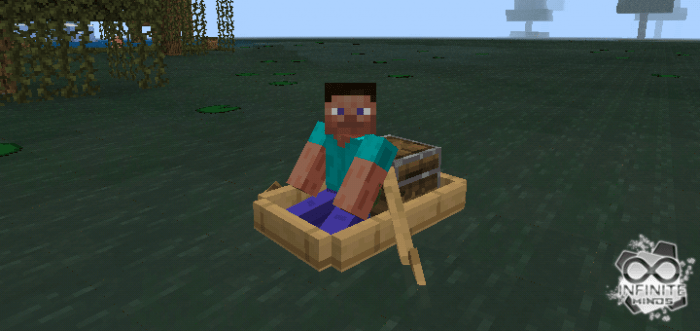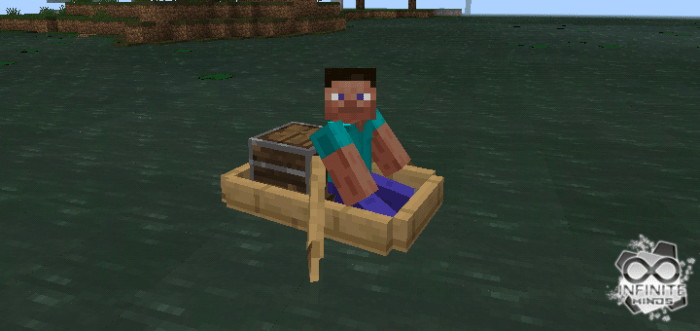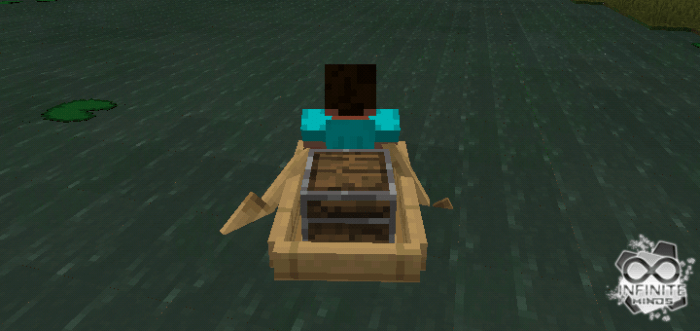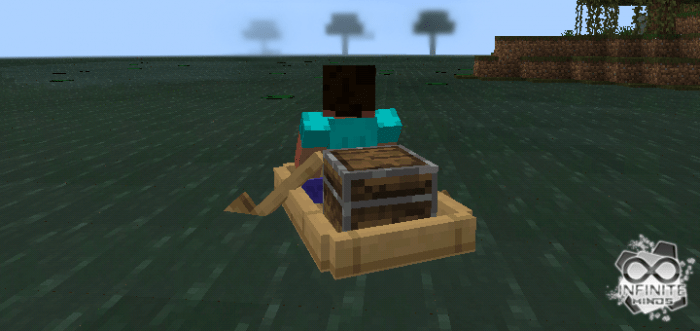 Installation
Click on "Download Add-on", and check the captcha box "I'm not a robot". After that, click on "Continue". Wait 15 seconds, and click again to continue. After that, download the Add-on via Mediafire!
To activate in the world just activate the resource, which the behavior will be installed together. Or activate behavior, that the resource will also be installed together!
If you want to review/make a video about this content, don't use your own link, nor use the direct download link via Mediafire. Use the proper link from this page on MCPEDL!
Downloads
Supported Minecraft versions
1.13