The Switch Mod adds plenty of new features which in several ways will improve your control over your gameplay. All new features are easily accessible through a simple but powerful graphical user interface. Some of the useful features include the possibilities to switch gamemodes, control the time of day and teleporting. But there's also some more fun features such as walking on water and through blocks, riding mobs and more.
Creator: Kairus Dark Seeker
How does it work?
Press the S(switch) button in the top-right of the screen to access the available options. Let's have a look at what some of the features offer.
One of the features which you can enable is the possibility to walk on liquid blocks.

Another neat option is the possibility to enable "Saddle Up" and being able to ride any mob simply by tapping on it.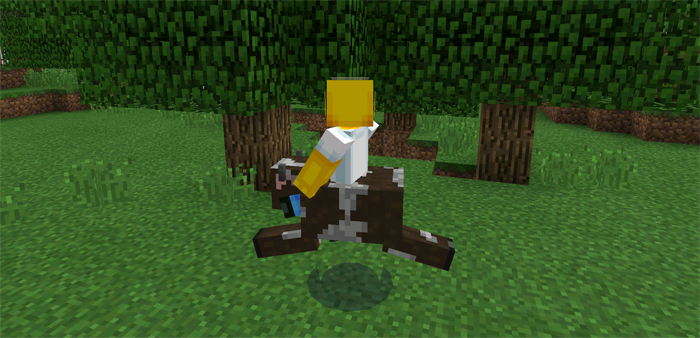 If you want to kill any mobs that are in a radius of 12 blocks around you then enable the strong auro and you can be sure no one will get near you.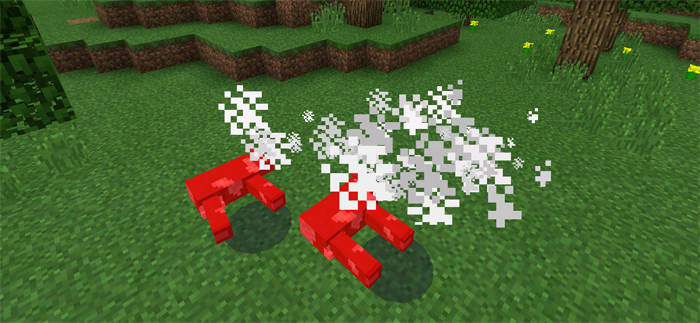 Another neat feature is the mob health indicators. It will tell you the name of the mob and the health status.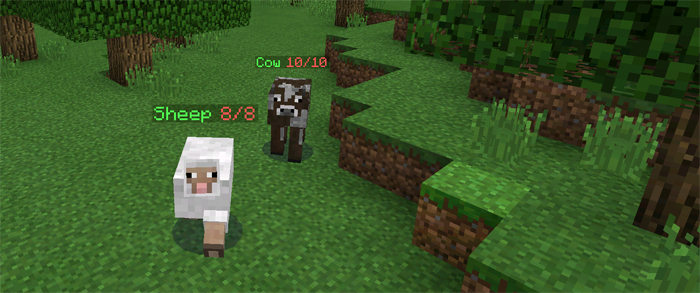 The X-Ray function allows you to look through thick walls and see tunnels hidden further away. It's really useful when you are deep underground and want to find an easier way up.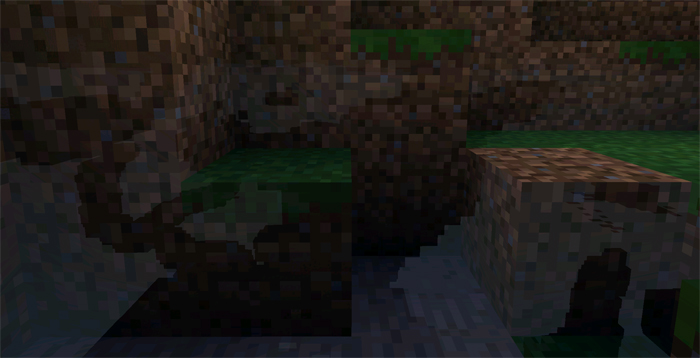 All Features
Switch between survival/creative mode, day/night
Set home coordinates
Teleport to home coordinates
Create teleport locations
Kill command, sets your health to zero
Set spawn position
Walk through blocks
Strong aura (kills any mobs within a 12 block radius)
Speed hack (increased walking speed)
Speed mine (mine much faster)
Sniper bow (zoom function)
No fall damage
Walkable liquid blocks (walk on water and lava)
Show coordinates (displays active coordinates in the center of the screen)
High jump (jump two blocks high)
Derp (head starts spinning)
Tap spammer (chat spam)
Tap nuker
Tap build TNT
Fly
64 item drop (everything you mine will drop as stacks (64 items) instead of single drops)
Jetpack
Knockback attack
Saddle up (tap any mob to ride it)
Climber (climb up walls by walking into them)
Godmode (sets player's health to 40)
PvP / PvE HP regeneration
Parachute (safe landing)
Mob health indicator (show mobs names and current health)
X-Ray (place block to activate)