Hi everyone! This texture pack gives your worlds "Synthwave" feeling.
Synthwave is a music genre used in Movies and games of 1980. It also has a special art style which uses violet/purple/pink/yellow/black colors mostly. I am not a expert of these kind of art but I tried my best to give your worlds Synthwave style.
Continue reading for screenshots!
———————————————–
!BIG NETHER UPDATE!
———————————————–
Here are some features/screenshots of pack:
Grid sky edition picture: (Whole environment colors are a bit brighter in this version)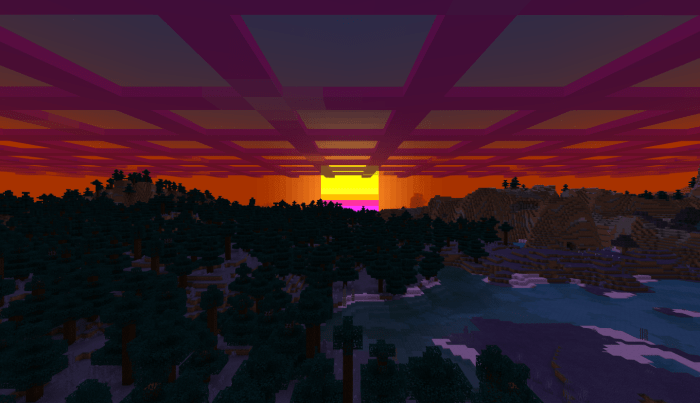 sunrise in swamp (Unique colors)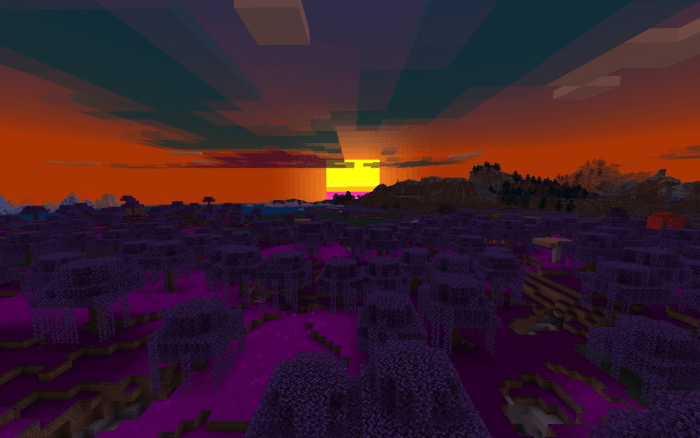 Environment: (Dark spruce forest) (Brighter in grid skies edition) (Clouds are outdated in this screenshot)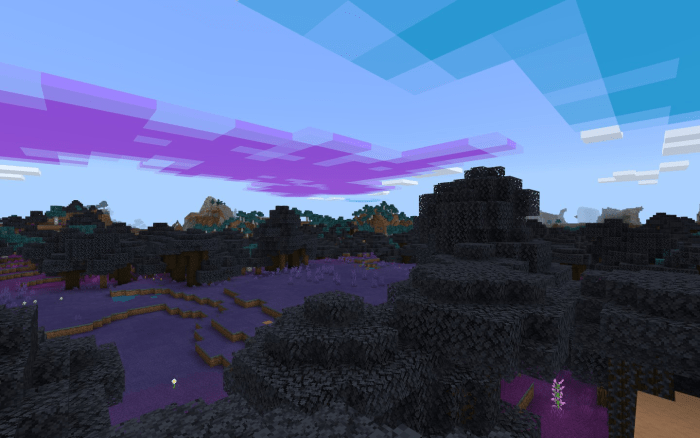 Jungle: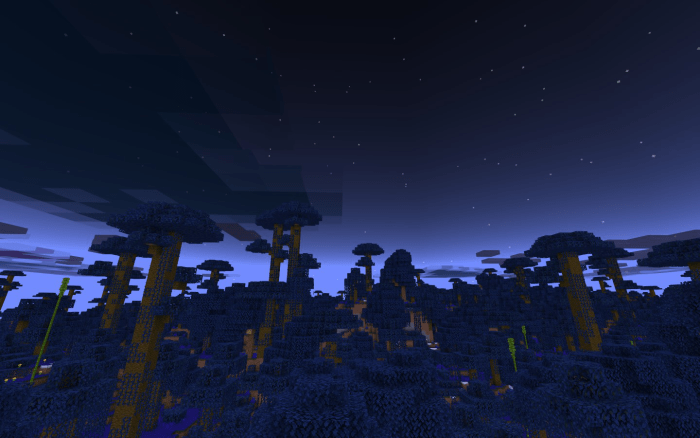 Desert: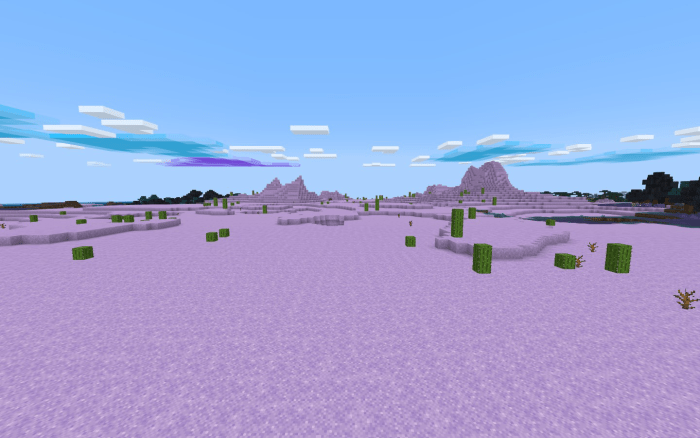 End Portal: |-Color of dots changed-|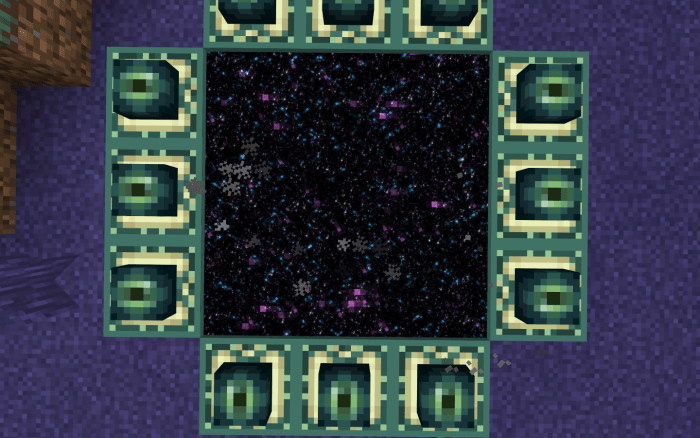 End sky: Grids! As it should be 😀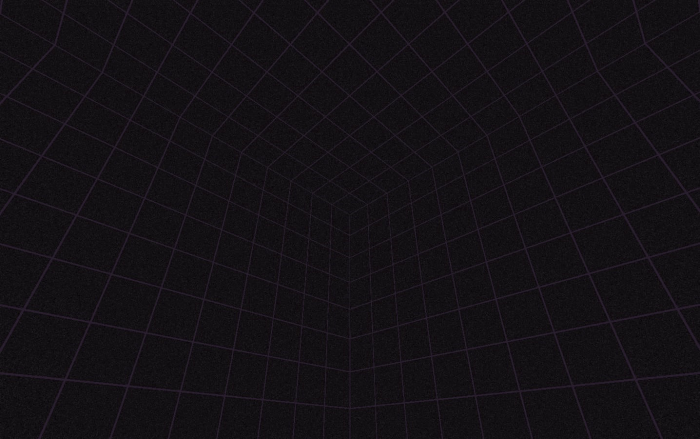 End Sky(night vision):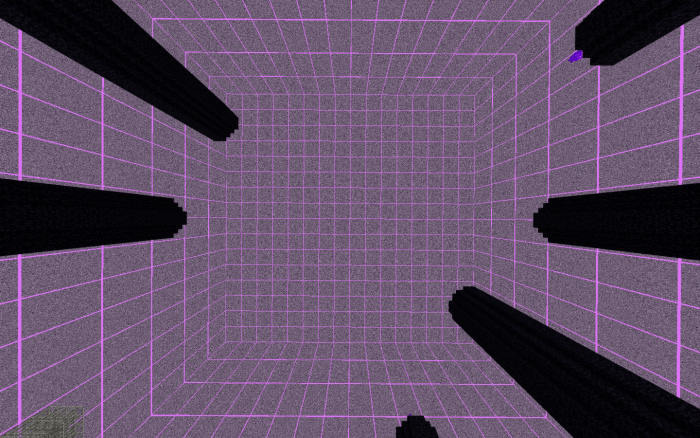 Blocks:

Nether Blocks + Nether View with pack: (Netherack – Soul sand – Magma Block – Fire – Lava)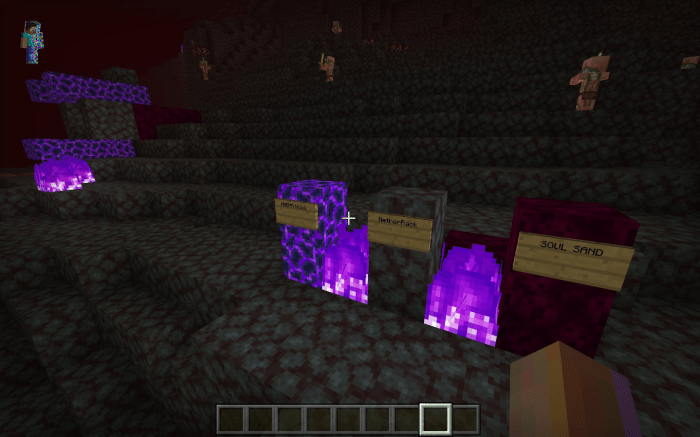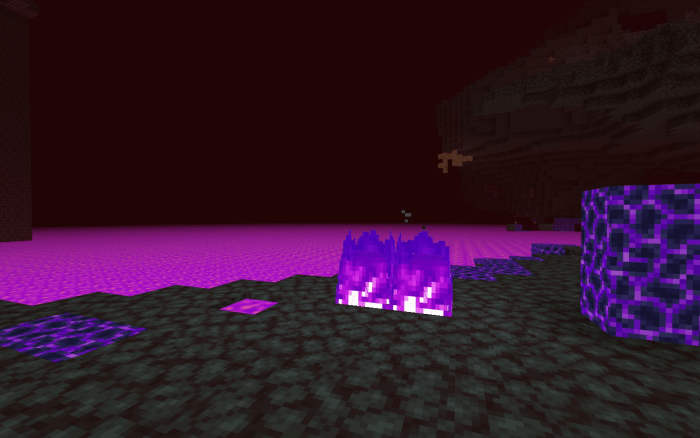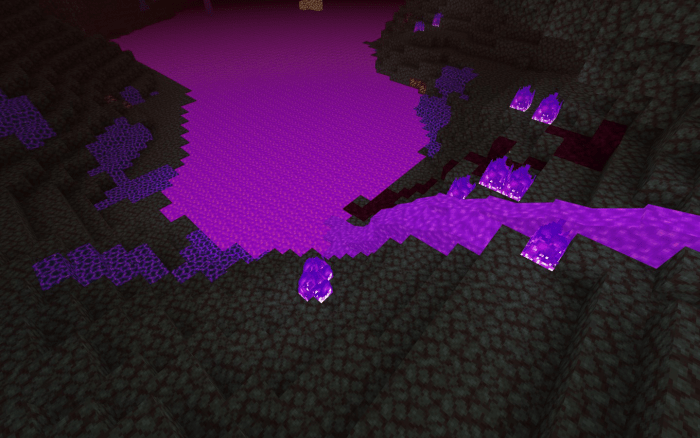 another view: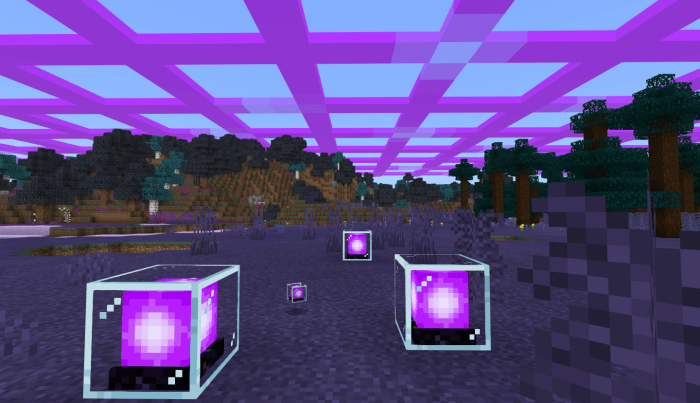 Rain (snow is changed also):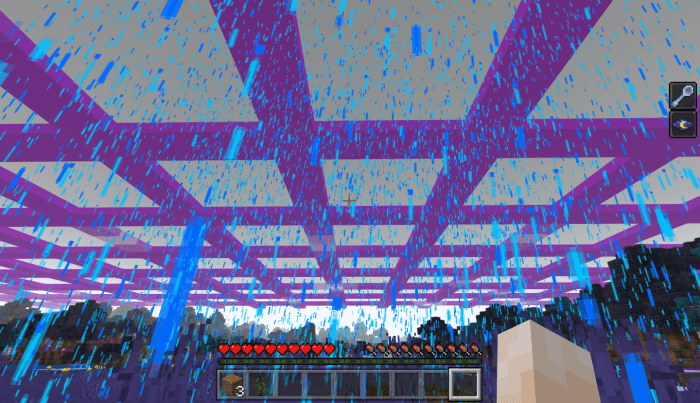 Breaking blocks: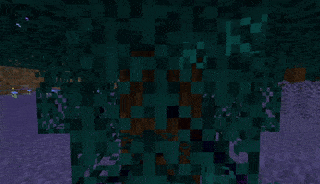 Permissions:
You ARE NOT allowed to
– Introduce pack as your own
– Modify pack & share it.
– Give your own link for this pack to someone
(If wanted to share it only use Mcpedl link)
You are allowed to:
– Modify pack for personal use only
– Use it in your video but give credits
Note: I haven't updated screenshots, so be sure to download & check out the update yourselves!
BIG Nether UPDATE:
- All new Nether textures Updated (Nylium, NetherGold, Quartz fix, Soul sand, all crimson stuff & more!)
- New Panorama (may change again in future)
- Slightly brighter colors
- Reworked sky
- small changes to emerald, Glowstone, Flower (now matching environment)
- Optimized *Texture* files
- Changes to download link
- added discord link so others can contact me easier
- Added grid skies edition (Update only)
- Increased brightness of environment  (Update only)
- mentioned more details of texture pack in description
Installation
Downloads
Supported Minecraft versions
1.13
1.14
1.15 (beta)
1.16
Resolution
16x