This add-on replaces beds with tents. It's perfect if you like going on adventures and set up camp as now you will be able to sleep in an actual tent instead of an ordinary bed. As it replaces beds this means that the tents exist in a great variety of colors. It's definitely one of the most clever models to date!
Creator: AlexCraft, Twitter Account
How does it work?
All of the beds have been turned into tents, but they have the same functionality and crafting recipe as beds.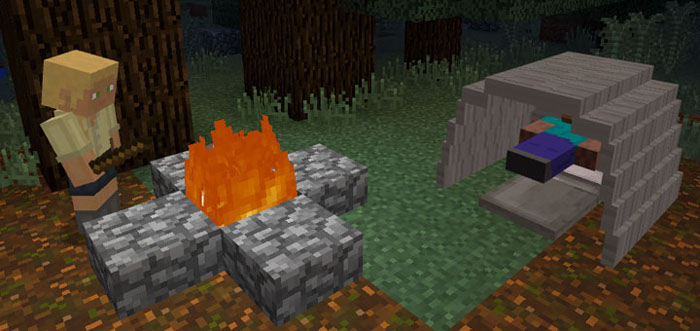 There is a total of 16 different colors that you can select between.
Installation
Activate the pack for a world in-game