TerraBlade is one of the strongest weapon in Terraria (correctly pre-plantera). When you swing the sword, it shoots green blade beam to attack enemies in far distance. And now, with this addon, you can obtain it and feel the power! 
ow

Creator: @keyyard
Note: EXPERIMENTAL MODE NEEDED!
Note2: NOT YET SUITABLE FOR SURVIVAL!
Features:
Craftable in Survival Mode!
Real shooting beam on click/tap! On PC, you can shot the beam from the sword by left clicking (the casual way to attack) & on mobiles/tablet just tap!
Weapons:
True Night Edge
True Excalibur
Flying Dragon
Terra Blade
How to obtain weapons?:
True Night Edge : from command
True Excalibur : from command
Flying Dragon : from wandering trader
Terra Blade: True Night Edge + True Excalibur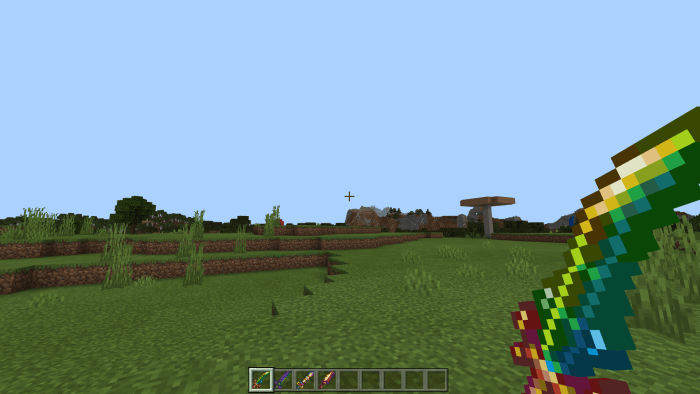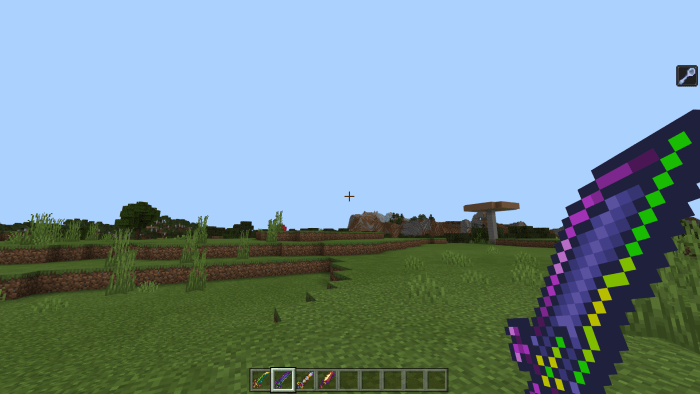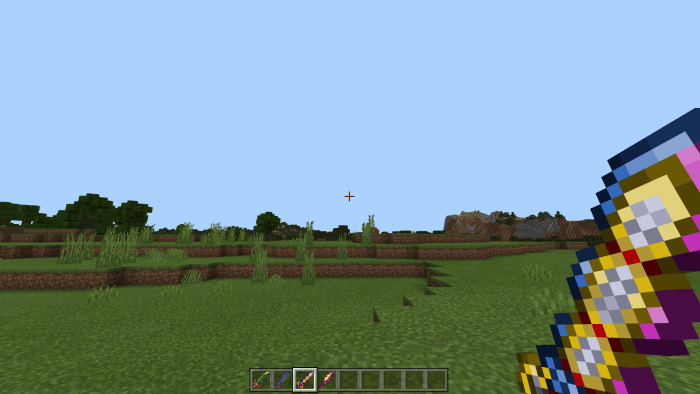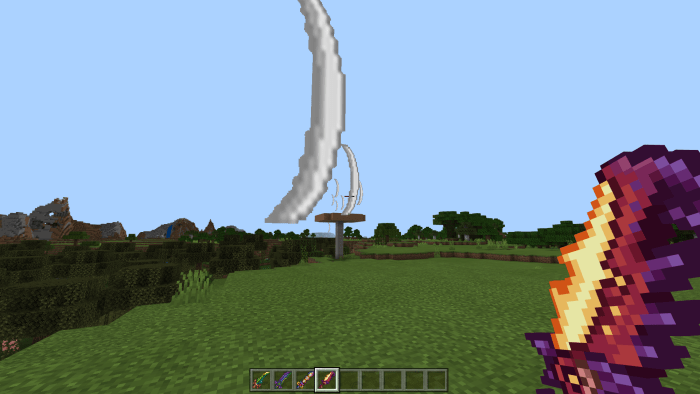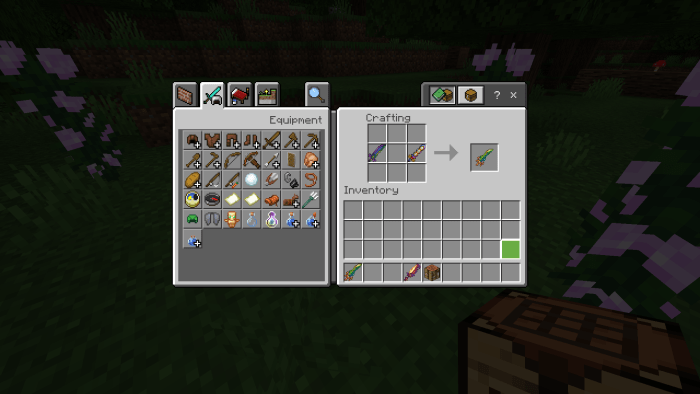 Upcoming Features:
add Night Edges, Blade of Grass,…etc!
monsters
A Preview VIdeo:
Added more swords: True Night Edge, True Excalibur, Flying Dragon.
Added new crafting recipes.


Downloads
Supported Minecraft versions
1.14