Want a new boss? If you play Terraria, then you know very well who this boss is. The Pirate Captain is a mini boss in Terraria that spawns during a pirate invasion event, and now I'm bringing him to the world of Minecraft!
How to find:
Find the Pirate Map from the creative inventory
Use command /summon king:pirate_captain
They sometimes spawn in beaches
TURN ON EXPERIMENTAL GAMEPLAY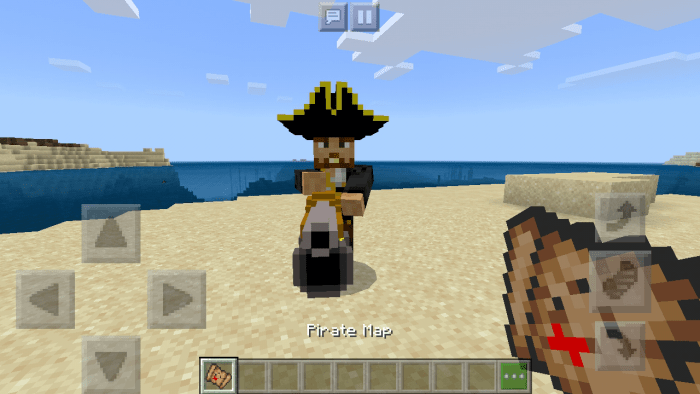 The Pirate Captain has 350 health and has two ways of attacking you: either by walking up to you dealing melee damage or by stopping and using his autocannon.
Melee attack deals 5 damage and weakens you for 3 seconds
For the autocannon, he either uses the minishark or the cannon
Minishark fires up to 70+ bullets, dealing 2 damage each
Cannon fires 3 to 5 cannonballs and deal 10 to 20 damage each
Just like the original, he is immune to knockback, along with fire and explosions
Drops: 10-15 emeralds, 1-5 diamonds, and 25 gold ingots. He also drops iron swords sometimes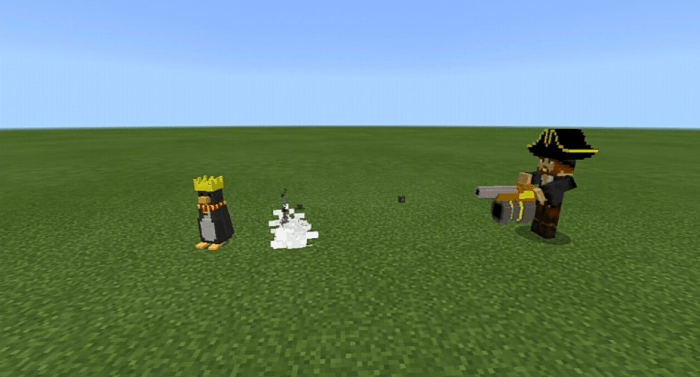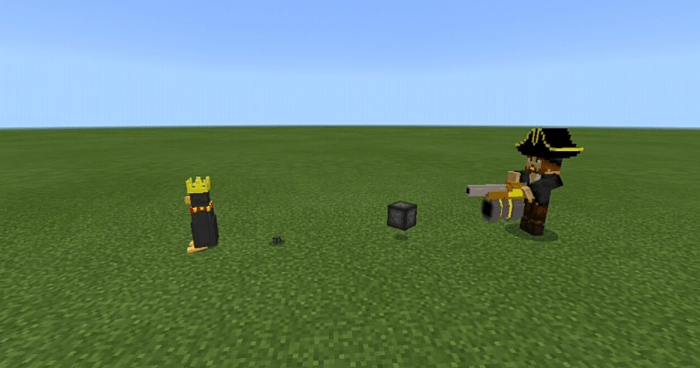 Tips:
When he stops moving and aims his weapon, run away and keep your distance. You can also run in a circle
Since he's immune to knockback, just trap him in a boat and keep attacking
Don't forget he's still a hardmode boss, don't expect it to be easy without a boat. And without any armor you can be one shot by his cannon easily.
Installation
Download both packs
Click them, and Minecraft should open and install them automatically
If that fails, you can rename both packs from .mcaddon to .zip and extract them to the right folders manually
Don't use any other links except the ones provided by MCPEDL. You can use this addon as you wish but don't forget to credit me.
I don't own Terraria or the things related to it. Terraria and all rights belong to Re-Logic, I'm just a fan of the games.
Downloads
Supported Minecraft versions
1.14