This add-on implements Thanos Gauntlet, also known as The Infinity Gauntlet, to the game. The gauntlet is a large glove which gives the person wearing it superpowers. Beat up enemies with just a few punches, run faster than most other mobs and swoop down an Ender Dragon with just one throw!
Creator: Santigamer836, Twitter Account
Updated: 22 August, 2018 (read changelog)
How does it work?
The gauntlet replaces Trident so this means you will either need to kill Drowned (Zombies) or access the creative inventory to obtain this new item. Select Thanos Gauntlet in the hotbar to wear the item. By wearing the item you will gain multiple different status effects such as regenerating health, jump boost and speed.
Regeneration (6)
Resistance (6)
Night Vision
Jump Boost (4)
Strength (5)
Speed (4)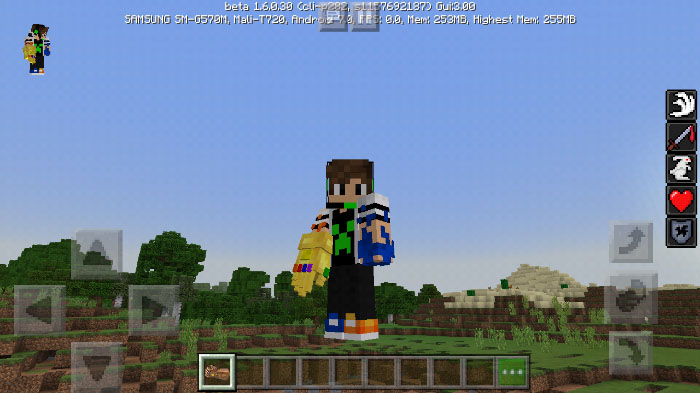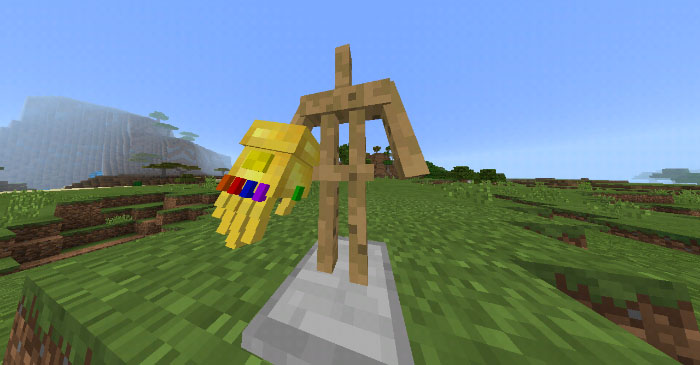 The gauntlet explodes when it's launched and it is much more powerful than normal TNT. For example, you could kill an Ender Dragon or the Wither Boss in one hit.
For melee, it functions similarly as to a Trident, but you throw it, then it will disappear.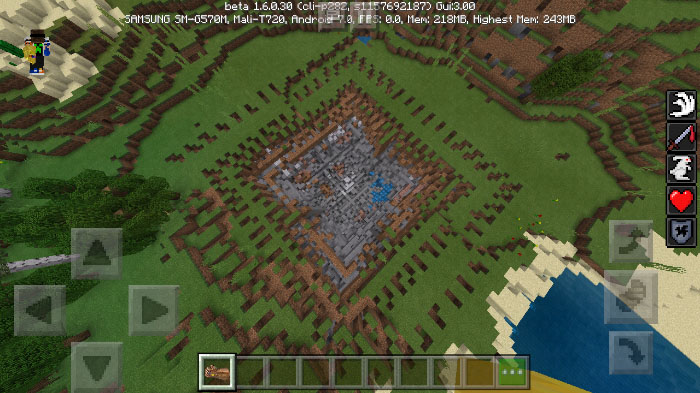 Changelog
The gauntlet now explodes when launched, and is much more powerful than a normal TNT. (if you're close enough you can kill a ender dragon and a wither in one fell swoop)
With a melee attack, it will have the same uses as a trident, but if you cast it, it is only one, that is, it will disappear.
The gems are now in the correct order
The name of the gauntlet now displayed correctly is the English (UK) translation package
Installation
Apply the packs for a world
Create the world