The Birds Addon is still in the early stages of development but the base idea is to add birds to Minecraft Pocket Edition. Right now it uses the behaviors of bats but in an upcoming update it will have new behaviors and hopefully there will be a couple of more birds. But this demo will let you get a gist of what to expect in the future!
Creator: CoderGamer, Twitter Account
How does it work?
As mentioned previously, it is still very basic. Right now it simply replaces the bat with an exotic green bird.
As bats normally spawn in caves so will birds. I'm not sure if that's something possible to change with the current add-on functionalities but you can always use the bat spawn eggs to spawn some if you can't find them by searching your world.

Put on some hunting clothes, spawn some birds in a forest and hunt them! That's one way to spend your time..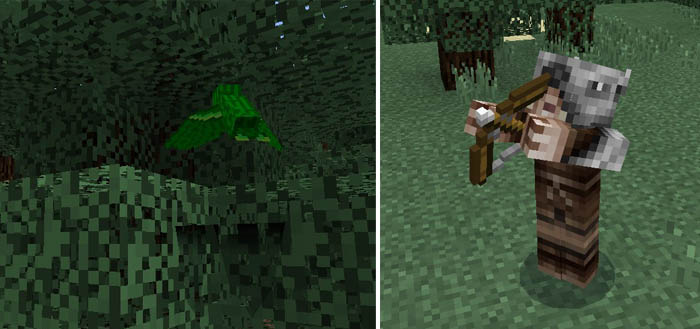 They are very quick and it's really hard to get a good look one of them before they fly away. Even though it's basic in it's current state it's a kind of cool idea which I really hope is being worked on further.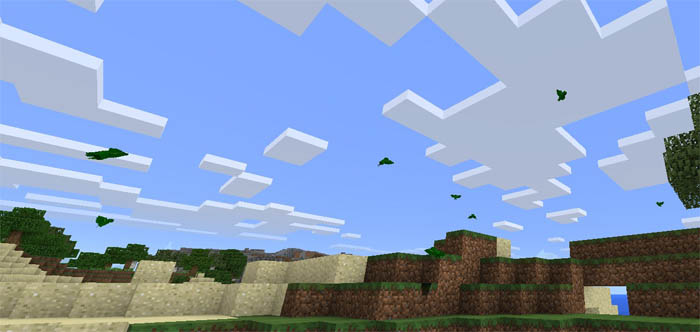 iOS / Android / Windows 10 / Other?
1. Click here to download resource pack .mcpack
2. Apply resource pack in-game for a world.
.ZIP File: